C. F. Landscaping and Construction.
Hello and welcome to C F LANDSCAPING and CONSTRUCTION, the finest in the land !
VEGAN / ENVIRONMENTAL LANDSCAPING, and CONSTRUCTION.
Were a westside company based in Santa Monica, and Topanga, California and service the greater Los Angeles area. We cover most everything under Landscaping and Construction, including Edible Landscaping, Retaining Walls, Decks, Additions, Home Remodeling, Patios, Pathways, Hardscape, Fencing, Carpentry ( Int/Ext. ) Painting, Fountains, Ponds, All Concrete installation, Tree Service, Brush Clearing, Old Fashioned Gardening, Botanical gardens complete with waterfall, and more. Some info on these are on our photo pages below.
RETAINING WALLS
Our specialty ! We make wide varieties of various walls, for example we use the finest pressure treated 6 by 6 timbers as they are superior to concrete walls, as concrete walls tend to shatter and get small fractures over time due to tremors in the earth, timber walls absorb tremors, we also construct Super Adobe walls, walls made with Railroad Ties , Versa-lok, Gabion, Stone and walls made with large Boulders too, allthough we can make concrete walls if thats what you prefer. Info on these walls is on our photo pages below, just imagine having a colonial styled rock wall set with mortar and river rocks to boost the sale value of your home.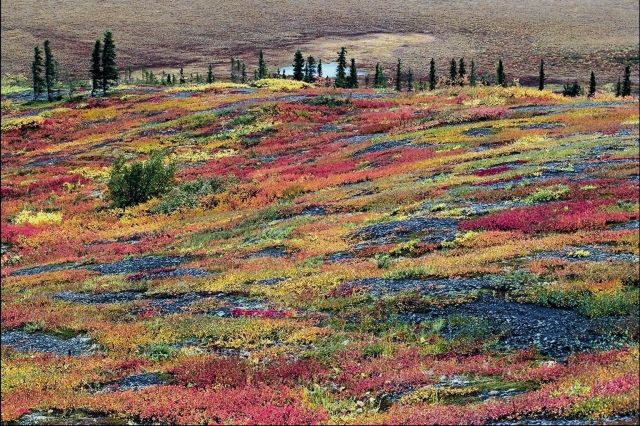 Our crew is a group of dedicated ENVIRONMENTALISTS and VEGANS/VEGETARIANS, we care about the environment our health and yours too.
We specialize in EDIBLE LANDSCAPING, wherein fruits, vegetables, herbs and edible flowers are planted in your yard, so everything is completely edible, see that page below. Too many lawns in this country are used just to show off large green lawns which wastes 1000's of gallons of water each year ! Why not utilize your yard space to grow your own food, thus helping the environment and saving money on groceries in the long run. We use only natural pesticides, nothing harmful to plants or the soil. We also use techniques as known within permaculture and organic gardening.
We can install LIVING FENCES which are better for the environment in the long run, just imagine a fence made entirely of living Juniper trees with lots of foliage, the foliage makes a natural screen and can be shaped into hedges if you like. We can do the same with bamboo.
Carpentry - we cover all int/ext work on all woodwork including decks, custom built shelves, railings, fencing, even children's playhouses.
Custom built Decks and Patios - Interlocking and random patterns, flagstone, poured concrete, etc. We'll consider all offers and give you an affordable rate lower than our competition. We also do ground cover, fertilize, seed, and cover stump removal, and can make sure your landscape stays healthy all year round.

Xeriscape
Most green lawns in the country waste millions of gallons of water a year and mostly go unused, instead of another green lawn, how about having a rock garden intalled on your property; clusters of boulders with plants that require little water such as agave, aloe, cactus and jade. Accent with gravel, decomposed granite or perhaps a flagtone pathway, the posssibilities are unlimited. We have installed several of these dry weather landscapes throughout the city.
Concrete
Offering complete concrete cutting, demo and installation. Instead of basic poured concrete go for a high end look with concrete pavers which are set upon a bed of crushed gravel and sand, these are ideal for patios, pathways, and driveways. We also offer decorative concrete, acid stain, and stamped concrete as well.
For your landscaping project you can choose from symetrical as well as non-symetrical landscape patterns for your yard, there is no limit as to what we can do for you. We can boost the sale value of your home by 1000's of dollars for just a small investment.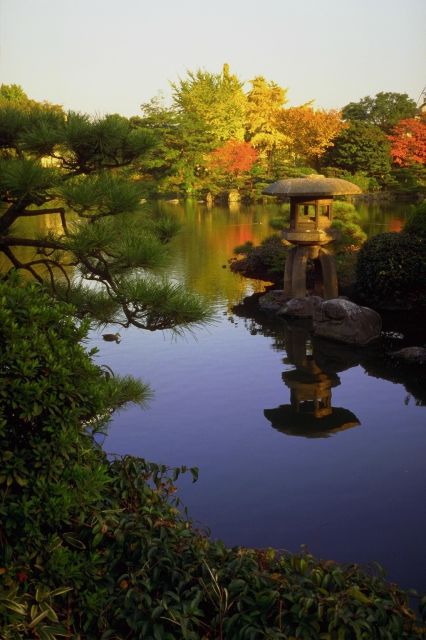 Painting
Our crew members also have lots of expierence in painting; interior, exterior, rooms, apts. houses, etc. We also cover Murals, Stencil Design, Faux Finishing - Venetian, Marble, and several other styles, we have had a great female painting crew for the past few years since the summer of 2011, and we have a few guys who work just as hard, let us paint your home with a rainbow of colors today.
Boulders :
We have many boulders, rocks, of various shape and sizes, some are beige/grey, others have quartz crystal on them, we have some that weigh 500 lbs and some large ones that go up to 2 tons they can be used for a variety of purposes; Ret. walls, ponds, pathways, etc. aside from just utilizing them for landscape appeal and boosting the sale value. You can even have them placed in front of your home to use as obstacles and barriers to protect your home from cars moving fast late at night and losing control and hitting your home. See pages 7 and 8 for various photos of some of our boulders.
Tree Stumps and Slices for weddings
On the side we offer for those interested in shabby chic / country weddings with a rustic theme - tree stumps as tables and chairs, also custom cut tree slices which are a little over 2 inches thick and are often used as platters for the cake and to serve food and wine. We have had many couples getting married over the yrs come to us for these pieces and we can make them into steps also.
11 pages of photos of our projects are available below, links as well, many more photos are to come eventually, on some pages you can find info and details about our works of art,
Due to the large size of some of our photos they make take more than a few seconds to download, on some pages to see the whole image simply scroll over to the right >
We do have info on our daily rates , see the link which says - Our Landscaping Form below for some basic prices, but these rates pertain to particluar projects only, if you'd like us to give you an estimate and begin your project please go over our prices there and simply copy and paste the form and send through email or else call the phone number below.
For large scale jobs that require detailed plans, we have a licensed architect and author who has worked with the company for years and worked alongside with architecture pioneer RICHARD NEUTRA in L.a. in the old days.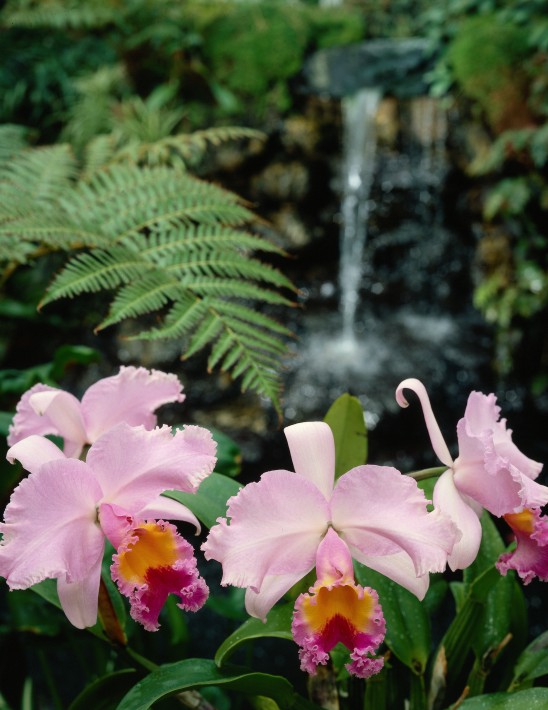 As a crew made up of Vegetarians and vegans we eat only foods within this diet, raw foods are the healthiest, as is natural medicine, for most who take pharmacuetical medicine often end up with multiple health problems, for more info on these subjects see our links below after our photo pages on nutrition and health. We have also listed some links to our favorite Vegan/Vegetarian restaurants in L.a.
See also our C/F Part 2 and Pt. 3 which has more info on Landscaping and Construction, The Vegan Scene in Los Angeles and elsewhere in the world, Permaculture, Pre-Fab Homes, Cob Cottage homes that can be built for a few thousand dollars, Organic Architecture of Javier Senosiain, Fraud in Los Angeles Vegan restaurants by Quarry Girl, Plant Intelligence by Michael Pollan and much more. There you'll also find info on land we have for sale in Topanga. Why sign up and enslave yourself for a home for the rest of your life when you can look into alternative housing and spend only a fraction of what you'll spend on a conventional home, we urge you to see the links on pt. 2 of our site.
http://www.angelfire.com/planet/candflandscaping/Morelinks.html
---
C and F has been established in the Los Angeles area, and we have completed a wide range of projects including work done for;
BOB DYLAN's son, musician JACOB DYLAN,
L.a.'s Dopest Attorney, the lovely ALLISON MARGOLIN,
TINA FARRIS, manager of singer FERGIE, also for the ROOTS,
son and family of actor ROBERT MITCHUM,
father of singer/actor LEIF GARRETT
jazz musician STANLEY CLARKE
Tv Director RICK BEREN,
celebrity photographer BILL PIERCE, real estate agent PAUL FERRA, real estate agent DAVID ZLOTOLOV, and
the company also installed the original fountain and landscaping at Venice High School yrs ago, we have 1000's of clients thoughout Los Angeles, references available.
---
We wish you good luck on your future landscaping project.
Please Contact:
brianch7@yahoo.com
also
cjflandscaping@gmail.com
see also our former co-worker Tom's site, Edbl.net, more photos of our work are on his site, that link is below, to see more of our associates and co-workers websites see our Pt. 2 section.
For any questions you can also reach the owner at
310 - 714 - 3976
---
Please see these 3 links about one of our former crew members of our company JEFFREY HARRISON whose life story was released in the u.s.week of April 23rd 2011 at the Tribecca film festival, in N.y. in a film titled DONOR UNKNOWN, Jeffrey is a famous Venice Beach vegetarian / animal activist who accidentally found an article on the N.y. Times front page all about him - Donor # 150 and his biological children who went looking for him, the film is about children's rights to find their biolgical parents and about his relationship with them, and is a fascinating human interest story. Note: there are 2 Tribecca film festivals, and the film won the Tribecca (Online - People's choice) Film Festival Best Feature Award in April 2011

http://donorunknown.com/about-the-film

http://www.tribecafilm.com/filmguide/donor_unknown-film32714.html

These links are also on our pt. 2 section

See also this link for an article in the Los Angeles Times for May 16th 2011

http://www.latimes.com/health/la-he-unreal-donor-unknown-20110516,0,5927086.column
---
Website current as of 2015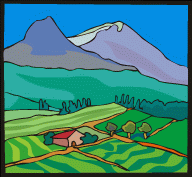 The basis of all animal rights should be the Golden Rule: we should treat them as we would wish them to treat us, were any other species in our dominant position. ~ Christine Stevens
"Our task must be to free ourselves . . . by widening our circle of compassion to embrace all living creatures and the whole of nature and its beauty."
"Nothing will benefit human health and increase chances of survival for life on earth as much as the evolution to a vegetarian diet."
Albert Einstein, physicist, Nobel Prize 1921
---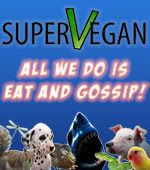 Our pages and Links
C and F Landscaping page 1 - Outdoor Fire Place / Retaining Wall / Patios
C and F Landscaping page 2 - Adobe Ret. Wall / Guest House
C and F Landscaping page 3 - R/R Tie Wall/ Stairways / Pond
C and F Landscaping page 4 - Ret. Walls / Fencing / Patio
C and F Landscaping page 5 - Stone Pathways / Concrete Pavers
Edible Landscaping
C and F Landscaping page 6 - Ret. Walls
C and F Landscaping page 7 - Raised Deck, Stone Stairway
C and F Landscaping page 8 - Boulder Retaining Wall
C and F Landscaping page 9 - Flooring and Tiling
C and F Landscaping page 10 - Broken Concrete Retaining Wall
C and F Landscaping page 11 - Stencil Design / Concrete Stain
C and F Landscaping page 12 - Painting
C and F Landscaping page 13 - Murals - Enchanted Forest, Nature Scenes
Rawvolution - Santa Monica's Raw Food Restaurant
Raw and Living Foods
EDBL.net - Tom's site - EdiBle Landscaping
The FDA and Medical System Fraud
Topanga Radio Online - Topanga Community
Govinda's Hare Krsna Restaurant in Los Angeles
Leonor's Mexican Vegetarian Restaurant
D.H. Love - DARYL HANNAH's Environmentalist / Green website
L.a.'s Dopest Attorney ALLISON MARGOLIN.
C and F Part Two