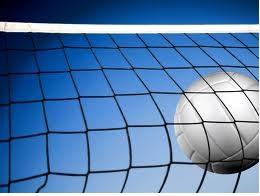 Champaign County Volleyball Club (CCVBC)
is a volleyball program dedicated to providing high quality volleyball experiences for girls ages 10-18.
All teams will be registered within the Ohio Valley Region (www.ovr.org) of the USA Volleyball Organization (www.usavolleyball.org).
It is the intent of our Club, as we work with young ladies, to promote fairness and good sportsmanship.
Congratulations to the Following Sharks receiving CBC recognition:
Karrah Batten, Player of the Year
Ellen Henry, Player of the Year
Karrah Batten, First Team
Anyssa Gonzalez, First Team
Ellen Henry, First Team
Julia Littell, First Team
Lindsey Nartker, First Team
Jennifer Poling, First Team
Becca Poppel, First Team
Karlee Sine, First Team
MacKenzie Zook, First Team
Michelle Hendricks, Special Mention
Kassidy Randall, Special Mention
Madison Semler, Special Mention
Alexis White, Special Mention
Michelle Hendricks, Sportsmanship Award
Kaitlyn McEnaney, Sportsmanship Award
Katelyn Partlow, Sportsmanship Award
MacKenzie Zook, Sportsmanship Award
*If anyone else has received league recognition please let us know!
Congratulations to the following Sharks
that will be playing at the collegiate level for the 2013-14 season:
Megan Christmann - Alderson-Broaddus College (Philippi, West Virginia)

Brittanee DeWine - West Virginia State University (Institute, West Virginia)

Michala Faulkner - Urbana University (Urbana, Ohio)

Lauren Hogan - Alderson-Broaddus College (Philippi, West Virginia)

Jaelyn Jester - Cincinnati Christian University (Cincinnati, Ohio)

Shelbi Kauffman - Bluffton University (Bluffton, Ohio)

Ashley Partlow - Urbana University (Urbana, Ohio)

Jennifer Vlasic - Trine University (Angola, Indiana)