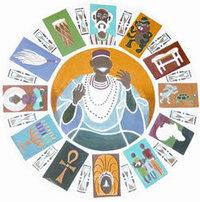 ©1996 Columbus Knox
Call For Tellers
EVENT: A Black Love Revival: An Evening of Love Stories and Romantic Poetry
VENUE: Achievement Center
5521 Germantown Avenue
Philadelphia, PA 19144
PROGRAM DESCRIPTION:
Stories should reflect positive, original, traditional and historic stories and poems celebrating love in the African American experience.
All
stories and poems should counter current statistics, reports and attitudes about the nature of love in the African American community. Works should highlight and promote love for self, love for our people, love for our community and our presence of romantic love. As this is an adult program, erotic works are also welcomed being mindful of KOTC's mission and community standing. Interested tellers should consider a "REVIVAL" of love stories and poems from the 60's and 70's.
DATE: February 9 2013
TIME: 8:00p.m. – 12:00a.m.
COMPENSATION: $50.00
Eligibility
: All interested performers must be in financial good standing on or before the December 22, 2012
Requirements
:
You must select and be ready to perform two (2) 5-7 minutes stories or poemson December 22, 2012 related to the theme described above. The selection meeting will be held at 4:00 PM on Saturday, Decemeber 22, 12. Please contact Momma Sandi for location.
***************************

ASANTE SANA

_________________________________________________________________