Camping, Boating & Outdoor Recreational Activities
Everything You Need To Have Fun
& Enjoy The Great Outdoors

---
With your mouse cursor over it, all text links will highlight yellow with a red underline
---
Valuable Campsite Information
---
Tips. As a boat owner it is your responsibility to comply with your specific state regulations pertaining to boating safety. These regulations vary from state to state . To insure compliance contact your State Boating Law Administrator or local Coast Guard Auxiliary unit.
To help you in obtaining all the facts and regulations specific to your state we provide the following:

2004 National Safe Boating Week - May 22-28, 2004
---
---
REI-OUTLET.com has the best outdoor gear deals on the net.
Every gear item is produced by well-known, reliable manufacturers
and is backed by our 100% guarantee.
REI.com sells quality gear, clothing and footwear for outdoor recreation.
All products are backed by our 100% guarantee
SierraTradingPost.com is Your In-Home Outlet Mall® for great deals on name brand casual, dress, outdoor clothing and adventure gear.
Check out our clearance, closeout and overstock men's and women's clothing, outdoor and
sports gear, shoes, boots, kids clothing, and home furnishings... all at savings of 35-70% off retail!
---
Fishticker News... Just click on a headline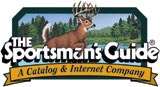 ---
This is for those of you who love being outdoors but you don't have to
camp, fish, boat, or hunt to get your exercise and fresh air and sunshine and enjoy the great outdoors
You're a golfer and you love to golf every chance you get.