LSK's


Treasure hunting.

Issue #68
Series 2
August 2005
http://www.angelfire.com/pa3/lskids




The LS Kids
And The
Lost Treasure Of Revelton




THE GHOST TOWN OF REVELTON

Ever want to go treasure hunting, looking for some vast booty, but realized that the only "vast booty" you could have possibly found was your own? I was having this same dilemma until Lou of Lock Haven came to me and said,"Want to go looking for the Revelton treasure today? We can find it without having to get deserted on an island with Johnny Depp."
Revelton is an old ghost town near Beech Creek, in Clinton County. It was an old mining town built in 1854 by John Reaville, the mine superintendent at the time. The coal and iron mining dried up by the 1880s, and despite over two hundred acres of famrland, everyone eventually left it for the forest to reclaim.
The legend states that Reaville had built himself a large mansion and kept a large sum of money buried in the basement. After Reaville's wife died in 1877, a man broke into their house and spent three days digging holes in the basement, looking for the money. Presumably, he had heard Mrs. Reaville talk about it in her delirium at the hospital as she died.
To research the legend last fall, Lou and Meghan Rockey walked up to Highland Cemetery in search of Reaville's grave. In June, Lou and Tiffany Allen dug into the story more, looking through books at the Ross Library. While photocopying the information out of the pages of an old book, Lou and Tif discovered an 1870 map of Clinton County, hung on the library wall as a decoration, with Revelton laid out on it. It also showed the neighboring mining towns of Peacock, Eagleton, and Rock Cabin. Lou copied down the information that would put them one step closer to the treasure.
On July 10, Lou and I went to look for it. The forest had reclaimed the land across the town, leaving only a few foundations, some rock walls, and a bit of barbed wire on a tree. Near the end of the trail, Lou stopped and discovered a particularly large foundation, and a deep indent in the ground.
"This is it," said Lou. "This is where Reaville's mansion stood."
Lou and I searched with the metal detector, not finding the treasure. The man who broke in back in 1877 must have found it and taken it, after all.
"He beat us to it by almost a hundred and thirty years," said Lou. "We should have set our alarms earlier."
-Biz Albright
-Staff

LOCAL



MIDNIGHT MAGIC
The night of July 15 might have been an ordinary night for some, but for Harry Potter fans around the world it was a night of excitement and celebration. At the stroke of midnight on July 16, the sixth installment in the infamous Harry Potter series was to be released, and the fans couldn't have been happier. The name of the much anticipated book was Harry Potter and the Half-Blood Prince, a name that would be in the headlines for weeks to come.
LSK member Meghan Rockey was also caught up in the Harry Potter frenzy. Meghan set off to spend the evening at a magical release party that was being held in the Barnes & Noble bookstore in State College.
The party started at 6PM and was to last until after the release of the book, which happened at midnight. Upon arriving at the party, one could find many ordinary muggles, but there were also many wizards who attended the event dressed up in, well, attire that one might imagine a wizard to wear. There were also many activities and fun games for those younger wizards and muggles. You could participate in making your own wand (not to replace your working wand mind you), get your picture taken with Harry Potter, participate in a trivia contest, and much more. One of the most facinating events of the night was the owls from Saver's Creek Environmental Center. There wasn't a boring moment during this party!
As the clock got closer and closer to mightnight, the excitement in the building reached it's peak. Over the speakers in the store one could hear,"30 mintues to Harry Potter!", "15 minutes to Harry Potter!", and so on. Once the clock got down to thirty seconds, a countdown was started. There were many cheers to be heard from both witches, wizards, and muggles when the clock finally hit midnight.
The books were then immediately sold to the first customers in line. Upon buying the book customers were given a commemorative green wrist band and a special Harry Potter poster. The store was then left open for a few more hours for those who wanted to start reading the book right then and there. For those who went to this memorable event, it was a magical night indeed.
-Meghan Rockey
-Staff

ORGANIZING MILLBROOK
Near-rainy weather ever get you down?
Clouds ruin your plans to paint a very old barn that's been changed to a playhouse? Never fear! You can always clean and organize the same barnhouse.
That's what the LSK did on July 17. Lou, Biz Albright, and Ginger White arrived at Millbrook Playhouse, a local theatre in Mill Hall, to paint the outside, which had been damaged in the 2004 flood. But upon arrival, we were told that because of the possible chance of rain, the painting had to be called off.
But there was still something for the Lost Solace Kids to do. We organized the prop room, which means we cleaned, dusted, moved, and swept for an hour.
It wasn't bad, and the people there were nice. Next time, I hope we can be ushers. I think we'd get free shows.
-Biz Albright
-Staff

NATIONAL



RACHEL'S WEDDING
Getting married has been my dream since I was just a little girl. However, when I was just seventeen, I did something that I should not have done. I got married for the wrong reason. That reason was I was pregnant.
Neadless to say, we divorced within a year. Well, here I am four and a half years down the road. I am now twenty-two. I have been dating and living with this wounderful guy for almost two years now, and we decided to make everything official. We took each other's hand in marriage on June 4th, 2005.
Have you ever seen that TV show called "Bridezilla"? Well, that was so me. I wanted this wedding to be prefect. I wanted everything to go the way I had dreamed of. However, I was working with a very limited amount of money. I was biting everyone's head off about just about anything. Then just about every night I would just cry myself to sleep, because it was just too hard for me to do. But I did it anyway.
June 4th, 2005, I was terrified and happy, all at the same time. I kept thinking the whole time, as we said our vows, that he is not like my ex-husband, he is much better. I love him very much, and this time I know it's going to work. Then when I looked into his eyes I couldn't think anymore. All the words in my mind just floated off into space.
Later, at the reception, I let loose. Everything was finished. I could finally relax and have fun. Let me tell you, that's exactly what I did. As people sat down and enjoyed everything, my husband included, I was up on the dance floor having a blast.
Now here I am today, July 14, 2005. I have been married for one month and 10 days. I am very happy with my little family that we have. Now the only trouble I am having is just remembering to sign my married name instead of my maiden name.
Not saying that it's always easy together. But as we talk to each other, we are able to work things out when we do have a problem.
-Rachel Briscoe (formerly Rachel Wykry)
-Former DCS Bureau

FEATURES

RHYME AND REASON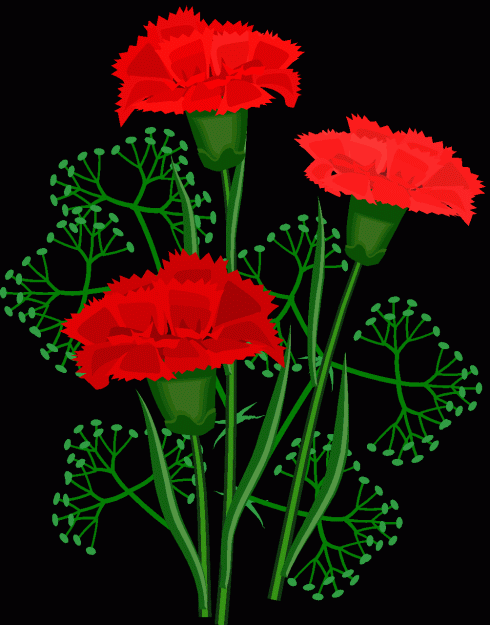 By Regina
"I Wish"
I wish for love,
But I doubt I'll find.
I wish for peace,
From the battles in my mind.

I wish to be worth,
Of anything but this.
I wish to be remembered,
That is all i wish.

I wish to be forgotten,
Of all my unwanted things.
I wish to be known
For all the good I bring.

My love, my peace
My worthiness, my remembrance,
To be forgotten but rememberd,
To be given one last chance.
-Regina Spence
-DCS Bureau



ADORE IT/DEPLORE IT
Adore It: The town of Wheaton, Illinois, banded together to help Sergeant Joel Gomez, paralyzed from the neck down in Iraq. Hundreds of volunteers raised money and donated time and labor to build Gomez a house, at no cost to the injured veteran. A worthwhile cause in a caring community.
Deplore It: I'm sure you've all heard about this one. Oprah Winfrey, arriving at a store, was refused entrance because there was a private party going on, fifteen minutes after closing time. So she threw a fit, and called for a boycott of the store.
Maybe Oprah needs to stop handing out cars, and start realizing that she's a mortal like the rest of us. Even Oprah has to recognize and respect privacy and rules.
-Ginger White
-Staff



The JJJ Is:
Editor: Lou
Assistant: Debbie Benfield
President: Krystle Welch
Secretary: Meghan Rockey
Quartermaster: Biz Albright
Staff: Ginger White, Shelby Sander, Cris Miller, Ida Yost
Distant Correspondents: Tiffany Allen, Kazlynn Otto, Regina Spence, MacKenzie Brundage, Amber Fleming, Meghan Wilson
Foreign Bureau: Janice Marco


ENDNOTE
"It's not what you find. It's the quest itself."
I've used variations on that line multiple times while talking to the Kids. We go on a lot of adventures, seeking something fantastic: The Holy Grail, ghost towns, treasures, ghosts and monsters, old legends. Sometimes we find what we're looking for, and sometimes we don't. But that's not really the point.
The point isn't finding a treasure, and getting rich. It's not about getting on the cover of Time magazine (Though, admittedly, that would be cool, too.) For me and the Kids, the point is about having an adventure together, spending some quality time, and giving ourselves a good experience to remember in the future.
I've taken various Kids on these different escapades, and they always seem to enjoy the adventure. When you think about it, what kid wouldn't? Most childhood memories consist of popsicles and climbing trees. The LS Kids will also remember going out exploring Centralia, hunting for ghosts, digging up buried treasures, checking out Indian burial grounds. The kind of thing every kid dreams of doing.
So, whether it's an adventure that's been planned out for months, or I just turn to Biz one day and say,"Hey, how about we go find the Revelton treasure?"; the Kids always know they're in for something memorable.
The treasure itself? Wasn't there anymore. But Biz and I spent a day hiking out and looking for it, creating memories. So, yeah, we didn't find the treasure we were looking for. But we definitely did find something we could treasure.
-Lou
-Throw me the idol! I'll throw you the whip!