LSK's


Spring break comes to Lock Haven.

Issue #64
Series 2
April 2005
http://www.angelfire.com/pa3/lskids



HANDICAPPED GIRLS GONE WILD




SPRING BREAK AT LOU'S HOUSE

On Saturday, March 5, I started out my Spring Break by getting on an airplane for the first time ever to go visit Lou at his house in Lock Haven. After a few hours of flying and a few more hours waiting in Baltimore and Philadelphia for transfer flights, I arrived at the airport in Williamsport, Pennsylvania, at around midnight. The first thing I did was make Lou hit his knees. I was sitting in my wheelchair, and if he hadnít knelt, heíd have been hugging the air above my head instead of hugging me!
I got to meet Louís dogs that night, too. Sam and Kat were barking like crazy when we walked in. Kat growled at me at first, because she was scared of my cane, but it wasnít long until she got used to it and felt comfortable enough to sit next to me and beg for my bowl of noodles. I discovered that I couldnít resist that adorable little puppy face. I have no idea how many potato chips I fed Kat that week, all because she wouldnít quit looking at me like,"Iím cute. Therefore, give me food."
The second night I was there, we went to Louís dadís house in Slatington, Pennsylvania. I saw my first ever hex signs on the way there, and we stopped at a gift shop in Jim Thorpe where Lou found this book called Who Cares about Handicapped People? I thought it was pretty funny. I crack jokes about that book all the time, now.
Louís dad made us dinner that night, and later Lou and I abandoned our original plan of camping in the backyard and slept in the house instead, because there was a lot of snow on the ground and it was too cold to spend the night outside. I met the dogs, including Rudy the Dancing Beagle, who actually danced for me. Very early the next morning, I woke up everybody in the house by tripping over Annika, one of the dogs, in the hallway. I thought that was just about as funny as Who Cares about Handicapped People?
The rest of the week was very busy, but very exciting. We did all kinds of stuff, including watching every Star Wars movie ever made.
Lou showed me all around Lock Haven that week. I saw places like Highland Cemetery and Triangle Park and the Ross Library, and this section of town where ice doesnít float, which I thought was really weird and cool at the same time. We went up on the dike, and I freaked Lou out by riding my wheelchair down one of the hills. I thought he was going to have a heart attack! He was even running after me, which made me laugh quite hard. (Sorry, Lou, but that was just too funny!)
I heard Ida, Louís ghost, that week too. She was walking up and down the stairs one day while I was playing ball with Kat in the living room. It made me uneasy at first, but I got used to it really quick. Sheís just a dead person; no big deal really. Kind of neat, though.
One night Lou made me dangerous by teaching me how to do some karate blocks and judo moves, and showing me how to use the escrima sticks he made for me. He even painted them lavender, which happens to be my favorite color. Another night we ate Chinese, and I ended up getting practically carried across the room by these two Chinese guys who were absolutely convinced I couldnít walk on a wet floor. They each got me by an elbow and just lifted me up and walked with me! They were just being nice, so I tried not to laugh, but it was funny anyway.
We ate a turkey dinner at Saint Agnes Church one night, and I tried scrapple for lunch one day. I hated it, but hey, thereís not much of anything I wonít try at least once.
The last night I was there, Lou and I pitched the tent in the living room and slept in it, which was a blast. Kat didnít quite know what to think about the tent being inside, though! I hugged Lou and Michelle really hard before I got on the plane to go home that Saturday. I didnít want to leave; I was having too much fun! Iím going back this summer though, which means we wonít have to pitch the tent in the living room again Ė unless we want to, that is!
-Tiffany Duncan
-DCS Bureau Head

LOCAL



CLINTON COUNTY TAX MEETING
There is a war going on in Clinton County, Pennsylvania, and this war is centered around one thing, taxes. Property taxes in Clinton Country have recently been raised thirty-six percent, a considerable amount. This has caused many people to have to move out of their homes and find cheaper places to live. This very same situation happened to an older couple who live beside Lou. They can no longer afford to pay the ever-increasing property taxes that they must in order to keep their house. Lou, and many other people, think that this is very wrong. On the other side of things, county workers are getting a pay raise out of the whole deal. So while the working class of Clinton County is struggling to pay their taxes, county workers are getting considerable rasies.
On the evening of March 16, this issue was brought to light, along with a few others. The citizens of Clinton County were invited to the Lock Haven Courthouse for a meeting with the county commisioners, where this problem would be discussed in a civil manner. Many people showed up to the meeting, including Lou and Meghan Rockey.
When it became obcious that a lot of people were going to show up, it was decided that the meeting would be moved from the smaller courtroom to the main, and much larger, courtroom. All kinds of people showed up. Younger people, older people, men, women, and even two teenagers. The most anticipated apperance of the evening was Steve Poorman, a very rich man and a large property owner, who many hoped would bring along a poem of the sort he's submitted to the Lock Haven Express, which would rival "Hippity-Hoppity" with it's creativity and mental-patient-like theme.
All in all, the metting went pretty well. Everything was civil, except for the older guy who began oinking at the commisioners like a pig. He was an exception. The public presented their side of the story and were allowed to stand up and ask the comissioners questions pertaining to the issues being discussed at the meeting. The commisioners answered the questions the best they could, but still many people were not satisfied. The public came out to try and explain to the commisioners why the taxes shouldn't be raised, while the commisioners only seemed to try and justify their reasons for raising the taxes.
Many people stood up and asked their questions, including Lou, who asked the commisioners to explore other options, such as reducing financial waste. At the end of his question, Lou added,"Can I have a job?" which added a little humor to the evening's events.
At the conclusion, not much seemed like it would be done to try and lower the taxes. The commisioners said they would take into consideration all the points that had been brought up and thanked everyone for coming out. Some of the public that had come to the meeting seemed satisfied, while the rest of the people were not. Most felt that the meeting had been a success when it came to attendance, civilty, and getting the public's opinion across. Now everyone would just have to wait and see if the commisioners made any changes to the taxes based on the citizens' opinions. Everyone would be happy to see the taxes go down after this meeting, except for the county workers whose pockets would be a little bit lighter. No one can foretell what will happen to the taxes in Clinton County. All everyone can do is wait and keep on writing infuriated letters to the local newspaper. The public is also looking forward to another tax related poem from the amazing poet, Steve Poorman, but all everyone can do is hope.
-Meghan Rockey
-Staff

NATIONAL



A CARD FOR MICHAEL
NORTH CAROLINA- Michael is a very special little boy who loves getting cards from people all over the place. Michael was born as a severely premature infant, and then he suffered a long and complicated Intensive Care course over a long period of time. Michael struggles everyday with cerebal palsy, partial sight in only one eye, severe speech/language impairment, developmental delays, and behavioral disorders. His nutrition and growth are major concerns, as he has failed to live normally. At just four years old, Michael weighs only twenty-three pounds.
Michael is one of three children. He has one older brother, Brandon, and then he has one younger sister named Emily. Michael is facinated with lights and noises. He also likes Barney, Teletubbies, Sponge Bob, and football. His brother, Brandon, enjoys playing his XBox and his PS1 and PS2. He also likes to play with GI Joe's, Yu-Gi-Oh, and various board games. Michael's little sister Emily enjoys dolls, Teletubbies, Baby Einstein, Care Bears, and Strawberry Shortcake.
Michael loves to get cards and letters from kind people all over the world, so if you have an extra card lying around your house, please send it to this little boy. I know that he would appreciate it greatly. If you are planning on sending a card, send it to:
Happy Mail for Michael
P.O. Box 318
Greenville, NC 27835
The LSK sent a card to Michael on March twelfth, signed by all of us. We thank you for taking a moment to send a card to Michael, and I'm sure that Michael would thank you too.
-Meghan Rockey
-Staff

WORLD



EASTER GIFTS FOR JANICE
PHILLIPINES- All of the Lost Solace Kids would like to wish Janice Marco a happy Easter, and hope she enjoys the gift of ten dollars that they sent her.
Janice is the fourteen-year-old child that the Kids sponsor, living in the Phillipines. The Kids sponsor her through an organization called Children International. She is considered a foreign member of the LS Kids, and treated as one, with the Kids writing to and reading letters from her.
With the ten-dollar Easter gift, Children International will buy Janice something that she needs. Previous gifts have included school supplies, clothing, storage and cooking items, and other necessities that the Marco family could not afford to purchase on their own.
-Krystle Welch
-Staff

DIGGING FOR WATER
AFRICA- In March, the LS Kids participated in a charity project that helped bring healthy drinking water to certain communities in West Africa. The Kids got the opportunity to help dig a well by going to http://www.watersite.cc/ and clicking on the provided link. The money for digging the wells is provided by a small group of sponsors, including Dell, Davidís Cookies, and Site 59.
Often, the Kids participate in projects such as this, which allow all members Ė even distant correspondents like myself Ė to lend a helping hand in countries around the world, right from our own computers.
"I try to come up with these sorts of things," claims Lou. "Not only do the local Kids get to help out, but so can the others. From different states, they can all join in and help. There's all kinds of ways to make a difference."
-Tiffany Duncan
-DCS Bureau Head

FEATURES

RHYME AND REASON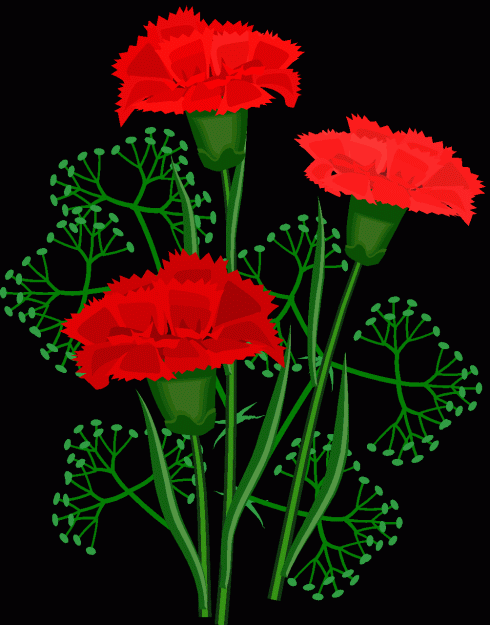 By Regina
Don't Treat Me This Way
Why does everyone hate me?
Why must they treat me this way?
I didn't know the answer.
I just need a way.

Why does life hate me?
Why must it treat me this way?
I couldnt find an answer.
But I only need a way.

Why do I hate myself?
Why do i treat myself this way?
I don't understand why.
Please help me find a way.
-Regina Spence
-DCS Bureau


ADORE IT/DEPLORE IT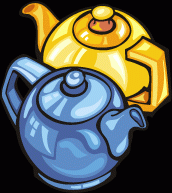 By Ginger
Adore It: An anonymous caller who gave information that led to an arrest in the murder of Ali Kemp, 19, refused the forty thousand dollar reward. Instead, the caller asked that the money go to the Ali Kemp Educational Foundation, which offers scholarships to high school students and self-defense training. With one phone call, this person has done a phenomenal amount of good.
Deplore It: The FTC recently released a report that explained that spyware is a growing problem, a security risk, and something should be done about it. Our tax dollars at work....Writing up reports on old news that everyone knows. Hey, just in case the FTC wasn't aware of it, e-mail spam is also a growing problem.
-Ginger White
-Staff



The Just Juniors Journal Is:
Editor: Lou
Assistant: Debbie Benfield
President: Cris Miller
Vice-President: Krystle Welch
Secretary: Meghan Rockey
Quartermaster: Biz Albright
Staff: Ginger White, Shelby Sander, Ida Yost
Distant Correspondents: Tiffany Duncan, Kazlynn Otto, Regina Spence, Max Brundage, Amber Fleming
Foreign Bureau: Janice Marco

ENDNOTE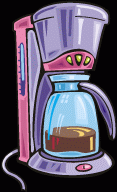 By Lou
I wish the words existed to tell Tiffany Duncan how special she is.
With all my skill at explaining things, I still just can't express it enough.
I liked Tif plenty before she ever came to visit me over spring break. Now, having met her, I adore the kid---I want to take her in my arms and protect her from anything that would hurt her. I want to solve her problems for her, take away her pain. I wish I could.
And the fact that I feel that way would absolutely infuriate her.
Tiffany Duncan does not understand what a special person she is.
Tif has Cerebral Palsy. She's in a wheelchair. When she is able to walk, she has to use a cane. She has all the various related health problems, as well. And she doesn't let that stop her. She doesn't complain about it, doesn't milk it....Doesn't want to be treated any differently than anyone else.
She doesn't really understand how this sets her apart. When I try to point it out to her, she doesn't get it. "It could have been anybody," Tif says. "We were all born with the same opportunities."
Maybe she's right. But, with her handicap, she has made much more of her opportunities than many healthy people do. She doesn't seem to consider it much of a drawback. She just accepts it, and lives her life.
It doesn't seem like much to her. But it's an important virtue to me.
Tif plans on coming back to visit this summer. She told me that she wants to be challenged this time, do something that tests her. I can understand that. So I'm planning some hikes and explorations that she and I can try.
The night before she left, I came closest to finding the right words.
"You are an example to us all," I said,"Of how not to be handicapped."
She doesn't understand. Not yet. But I hope I can be as brave and strong, one day, as that sweet girl in the purple wheelchair.
-Lou
-Who cares about handicapped people?