Memorial Day Speech on Johnson's Island, Marblehead, Ohio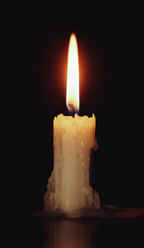 We Remember
By Steve Plottner
Mayor, Village of Marblehead, Ohio
Presented on Johnson's Island in Marblehead on Sunday, May 27, 2001
Commander Jim Carpenter of the Veterans of Foreign Wars Post 7572, residents of the Village of Marblehead, seasonal residents, friends, and fellow Americans, we are gathered here today to remember those who gave the supreme sacrifice that we might be free to enjoy life, liberty and the pursuit of happiness. We are gathered here to remember, not only those who have gone before us, bloodied in battle and buried to pay the price of freedom, but also to remember those who were left behind, without son or daughter, husband or wife, to live the freedom their loved ones paid for with flesh and blood. This is a day of remembering, from sea to shining sea, from every amber wave of grain, from the bitter winter at Valley Forge, to the wind blown beach at Grenada. And this day of remembering belongs to those who fought and died, not in any one war, but in all wars. Yet while it belongs to all those who have, at any time or place, held high in battle the flag of freedom for America, this special day had in its origin the strange sorrow of a country devastated by a war where neighbor battled neighbor, and kin bloodied kin, and a Never Ending Open Wound divided the States. Each year, since that time, since the issuing of Order Number 11 by General John Logan in 1868, from generation to generation, we remember those who have gone before us, from generation to generation, we remember.
So it is fitting then, as we look out across the stones of remembrance, as we stand amidst the soldier dead of days long gone, here, in this place, Johnson's Island, that we specifically remember our countrymen who battled one another in the Conflict Between the States. It was here, on this island, that Confederate Soldiers, were imprisoned from April 10, 1862, to September 5, 1865, some 900 total Confederate soldiers during that time, with 206 remaining on Johnson's Island, their final resting place, far from the loved ones each sought to secure, far from the home each fought to preserve. These 206 Americans were among 618,000 Americans who died in the Conflict Between the States, the war that remains wedged deep within our psyche with faces of fellow countrymen taking up arms against one another in places such as Cold Harbor, Gettysburg, Shiloh, Cedar Creek, Fredericksburg.
William Putnam, a fair-haired lieutenant, and Charles Cabot, a graying Captain, fell at Fredericksburg. Youthful James Lowell, leading a company at Glendale, caught a fellow lieutenant's eye and saluted, and in the next instant, was gone. His brother, Charles Lowell, a clever and daring man, rode ahead of his company into the woods at Antietam. Only dead and deadly wounded men came out of the woods that day, and Charles Lowell was at the lead of that long, slow line of corpses being carried. The grandson and namesake of Paul Revere rode at Fair Oaks, and afterwards, could not sleep for five days and five nights, until the great sleep that lasts forever came over him. His brother Edward Revere, a surgeon, was kneeling at Antietam, binding the bloody broken arm of a fallen comrade, when a shot to the neck killed him. His associate, Nathan Hayward, continued attending to the fallen comrade and survived the same battle, but died of cholera a few months later. Henry Abbott, nineteen, was leading a charge in the Wilderness and was met with a torrent of fire. Ten men in his first platoon were killed in less than sixty seconds, and as he motioned for the second platoon to charge, Henry Abbott was riddled with shot from all directions, a sword swinging from his fingers. Captain of Company G of the 64th Virginia Infantry CSA, William Whitley Wynn was taken prisoner September 9, 1863 at Cumberland Gap, Kentucky, and sent to Johnson's Island, Ohio, on September 23 1863 where he died April 20 1864 of typhoid fever. Eight others sent from Company G to Johnson's Island prison survived. William Whitley Wynn was born January 10 1834 in Lee County, Virginia, the son of Robert Whitley Wynn and Mary Crabtree. His father Robert, was a popular Methodist Clergyman and a prosperous farmer near Dryden, He had two siblings, a sister Clarinda born about 1836 and a brother Robert, born about 1839. His brother Robert Wynn had also served in the 64th Virginia, in Company A, and was also captured at Cumberland Gap on September 9 1863. He was sent to Camp Douglas where he was held until transferred to Point Lookout and later died in captivity like his brother.
And thus the faces of fellow countrymen have names, and the figures of history that loom large in the re-enactment of battle were once flesh and blood. The Never Ending Open Wound from the days when General Grant and General Lee led their respective armies against one another on American soil, that Wound, grows smaller and smaller with the passing of generations. We stand here today as a united people, men and women who count as sacred the ground that became home to the 206 Americans, Confederate soldiers, who perished as prisoners of war. We remember them as brothers and as heroes, and as we tend their final resting places from year to year, in our own way, we continue to help close that Wound that divided us a hundred and forty years ago.
But that we have the privilege of being able to count as sacred this ground; or tend the graves of those who were once dealt with as our enemies; or gather to remember those who have gone before us, we owe to those who fought in other battles at other times for a united America. There are many persons living, working and playing in this community who have served our country in war and there are many who once lived, worked and played in this community who died in service to our country in war. Some of their friends and loved ones remain. It is for all of you, dead and living, those here today standing with us, who sacrificed for freedom; it is for you that we gather to remember this day, and it is also for your families and friends who sacrificed, that we gather to remember. We gather and give thanks, we give thanks to our brothers and sisters, husbands and wives, sons and daughters, lovers and friends, neighbors and strangers, fellow Americans all, who went from the comforts of home to the conflicts of strange lands. We give thanks to those who fought for freedom at Gettysburg, Dunkirk, Iwo Jima, Da Nang, Seoul, Saigon, Kuwait City and many other places around the world, and for those who helped fight for freedom here at home in our factories and on our farms.
Let us remember today those who not only fought, but also died, defending the freedoms we continue to enjoy. Let us not only remember with words, and the strewing of flowers on graves, and the sound of the taps, but let us remember with our lives. Let us remember with our lives even when there is no one watching to give credit; and let us remember with our lives even in the small things of daily living. Let us remember, from Johnson's Island, this 27th day of May, 2001, the defenders of our freedom who paid with flesh and blood. And let us remember their loved ones, many still living, who paid with grief and constant sorrow. And let us remember, even those who could not be united in life as fellow countrymen because of the great divide between the states in 1861, but who were united as fellow countrymen in death, 206 of whom are buried among us here. As keepers of their memory, and tenders of their final resting-places, we share in unity with them. And today, this day of remembrance, we recall those words of the poet Henry Timrod:
Sleep sweetly in your humble graves,
Sleep, martyrs of a fallen cause;
Though yet no marble column craves
The pilgrim here to pause.


In seeds of laurel in the earth
The blossom of your fame is blown,
And somewhere, waiting for its birth,
The shaft is in the stone!


Meanwhile, behalf the tardy years,
Which keep in trust your storied tombs,
Behold! your sisters bring their tears,
And these memorial blooms.


Small tributes! but your shades will smile
More proudly on these wreaths to-day,
Than when some cannon-moulded pile
Shall overlook this bay.


Stoop, angels, thither from the skies!
There is no holier spot of ground
Than where defeated valor lies,
By mourning beauty crowned.

The weakest link must stand the strain...
Next Writing That Works
Previous Writing That Works
Splotworks
The Memory Motel
Rudebaker's Bar

Email: splot@infinet.com