Poem of the Month
Immaculate Conception
c1994 by S.M. Plottner
For Annie, who knew the pain of joy


Mary knew a secret
none believed,
so she held him
in silence and
felt him inside,
bursting her
stomach,
twisting her
intestines,
pushing her
lungs into
her esophagus
until some
mornings she
choked to live.
Her pain
conceived in
a wedlock
none divined,
she aborted
her will,
a bloody embryo
of youth.
No king she
wed, no king
to make her
proper, no.
She wed
common water
turned wine,
and bore
suffering as
he split the
vagina of her
heart apart
with loss.
In a cowshed
Mary bore a
wooden cross
who splintered
her privacy
with abandonment.
Then angels lit
a thousand
flickering tongues
who praised his skin,
setting Mary on fire
with loneliness
that burned her
pancreas.
She ate silence
the years he grew.
She held the joy
of loss within
her inner space,
the only healing
she had left
to offer
herself.
Who was this
Torment?
Simeon awaited
him, he placed
the yoke of
prophecy upon
his circumcision.
Bewildered Mary
pushed the pain
into her bowels,
swallowed blood
into her dreams.
She wanted love
and sought it
in the desert
of her need.
Chief priests
and elders
listened to her
Torment preach.
She watched,
a dumb lamb,
as a fickle
crowd claimed
painless
mediocrity
to be their idol,
driving her
manchild from
the womb of
his own earth.
He wandered
in his mother's
desert, tempted
by fear to fill
her loss with
obligation or
appeasement.
Mary met
her Pain again
stumbling
bloody
through
a crowded
street of
Jerusalem
to a place
outside
the city
known as
The Skull.
The Cross
she bore
was planted
at that place,
arms stretched
until asphyxiated
by sin, all
the fear
that ever
dominated
earth
since
creation
to millennium.
And as spikes
splattered
flesh,
the blood
she gave
her virgin
birth
gushed
from
the
one
true
God
she
served.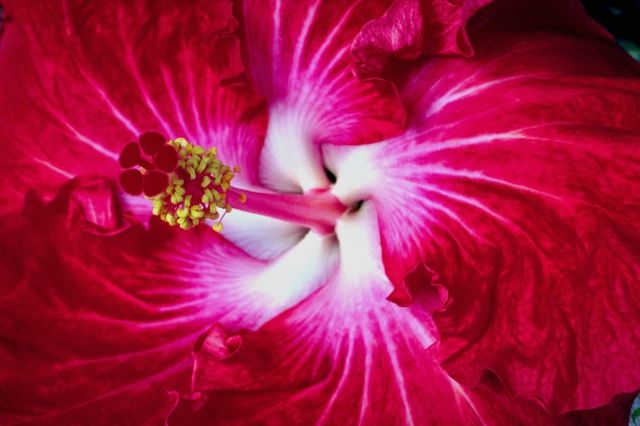 Be here now...as it's not like it was before. It was.
Legends, Lovers and Lullabies
Splotworks Home
The Memory Motel
Writing That Works
We Remember, Johnson's Island, May 2001
Waiting for the Strength to Climb the Mountain

Email: splot@infinet.com