My Virtual Photo Album
Welcome to my online photo album.
Click here for Map to our house
Vacation Pictures
You may have to rename your navbar file to the file name ( case sensitive ) that appears above in red. Put in pictures from your last vacation.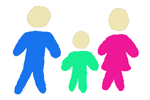 Friends
Show off your friends.
Special Events