Peace to ALL who enter here!

To find Peace
Keep in touch with God daily
Repeat "Be still and know that I am God" (Psalm 46 : 10) silently many times and experience the presence of the Lord within you.
Submit all your hurt feelings to Jesus and ask for total Inner Healing from all emotional and psychological wounds within you.
Forgive others before the sun sets
Share Love and reach out daily to others with good will, a smile, words of appreciation / encouragement, timely help . .
Take a dozen deep breaths. With each inhalation implore silently,"Come, Holy Spirit, Fill me"; with each exhalation say, "Holy Spirit, Cleanse me". Repeat this 5 or 6 times silently and feel Peace enveloping you.
BIBLE Texts for You! Just click below : ARE YOU
Sad / Depressed?
Anxious / Worried?
Burdened with Guilt / Sin ?
Happy / Thankful ?
Sick / in Pain ?
Afraid?
Concerned about a Loved One in your family?
Unable to sleep?
In financial difficulty?
Haunted by fear of failure?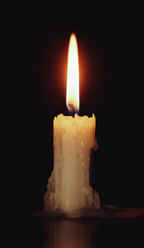 "You are the light of the world . . . Let your light shine before others. ." John 5
Send your Prayer Requests / Prayer Petitions to me by e-mail.
"And the Peace of God which surpasses all understanding, will guard your hearts and your minds in Christ Jesus" (Philippians 4 : 13)
Thank you for visiting my page at Angelfire. Please come back and visit again! Tell others too about the Bible texts that helped you when you were sad / anxious / guilt-ridden / happy / sick / afraid . . .
Email: chrys_gomez@hotmail.com