FAMILY STORIES-FACT OR FICTION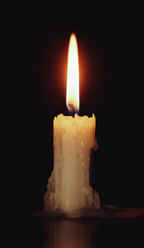 Family Tradition says the three brothers, Jeremiah Sears, Mordecai Sears (Sayre) and John Sears emigrated to the United States from England. Mordecai said to have been with the Indians in disguise, who threw the tea overboard in Boston Harbor, and thereafter spelled his name Sayre and is so recorded in the Family Bible. His descendants live on Long Island. One of them, Chas D. Sayre had a plantation in Braggs Co., Texas. He died of yellow fever in Galveston, Tx. and so did his wife Catherine.
Above copied from the Sears Bible by Dr. J.H. Sears, Waco, Texas. This taken from a clipping from a Richmond newspaper quoting Dr. J. H. Sears as above. AH Ha....so there is a Sears Bible! In Virginia somewhere??
What do you think? FACT OR FICTION?
If anyone would like to comment on this story...please email me and we will post your comments. Also if anyone has a family story that they would like to submit to be posted on this page, please email me at: Lotzofkidz@montana.com
We would love to have your stories for all to share!
Click on the graphic to vote for this page as a Starting Point Hotsite