OFFICIAL JEREMY CASTLE HOME PAGE (jeremycastle.com) est. Oct. 1998
Oklahoma Original Country Music Singer And Songwriter Jeremy Castle's Latest Recordings
For A While
Take My Ring Off Your Finger
Singin' Again In Texas
Zero
Hey Seņorita
You Ain't Met My Girl
I Wanna Make Her Mine
Sleepin' All Alone
King Of The Country
Have You Ever Seen A Grown Man Cry
Anyway
You Don't Really Care About Me
That's Alright With Me
Leavin' Me Far Behind
Who's Your Daddy
Her Love Is Like A Freight Train
Ain't It Time For Us To Say Goodbye
The Life We've Chose
Sweet Cajun Queen
A Little Bit Like Heaven
Our New True Love
Everything In My World's Turned To Blue
Stockyard Blues
I Got The Dog
The Indian And The Eskimo
The Woman That I Love
That's What I'm Talkin' About
Will You Love Me Still
Drink 'Em All
Jeremy Castle's Facebook Page
Promote Your Page Too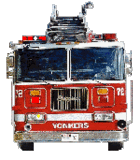 To hear more original music tunes from Jeremy Castle, become a fan at facebook!
Welcome to The Official Jeremy Castle Web Page of Blanchard, Oklahoma's original independent country music recording artist and songwriter Jeremy Castle (BMI). Jeremy has all the grace and style of the male country vocalists of years past. Jeremy recenty wrote the official jingle for the Oklahoma National Stockyards. See the links below to hear this new jingle. Also, you can listen to tracks from Jeremy's 17 song c.d. entitled "FOR A WHILE". This cd consists of: "For A While", "Take My Ring Off Your Finger", "Singin' Again In Texas", "Zero", "Hey Seņorita", "You Ain't Met My Girl", "I Wanna Make Her Mine", "Sleepin' All Alone", "King Of The Country", "Have You Ever Seen A Grown Man Cry", "Anyway", "You Don't Really Care About Me", "That's Alright With Me", "Leavin' Me Far Behind", "Who's Your Daddy", "Her Love Is Like A Freight Train", and "Ain't It Time For Us To Say Goodbye". All songs are written and performed by Jeremy Castle and backed by a live studio band with lead guitar, bass guitar, drums, rhythm guitar, fiddle, steel guitar, harmonica, and background vocals. In a time when country music is drifting away from its true traditional country roots, many radio stations and Nashville producers are starting to lose touch with the true sound of traditional country music. If you like listening to "the old stuff", you are in the right place. Jeremy Castle's music is comparable in quality to any music ever recorded on any major label. Jeremy's music is definitely classic style country and it continues to grow in popularity more each day. Jeremy is in the process of recording his second album titled "The Life We've Chose". Twelve songs from this album are listed above, but are not available for purchase at this time. Thank you for stopping in and feel free to sign the guestbook. Scroll up hear some sound clips of Jeremy Castle. The c.d. FOR A WHILE is available for purchase online by clicking on this green MSN link
You can also find other Jeremy Castle links including YouTube and MySpace below.

View Jeremy Castle's Guestbook
Sign Jeremy Castle's Guestbook
Oklahoma Frequently Asked Questions

Get a scroller sign at Teensay.co.uk
Copyright 1998 J.G. Castle

Page 2 (Photos)
Page 3 (Photos)
Page 4 (Photos)
Page 5 (Photos)
Jeremy and Brandi Castle
BUY MUSIC and Listen To Sound Clips
Jeremy Castle Fan Club At IFCO
Jeremy Castle's Guitar Chords at Cowpie
Listen to Stockyards Jingle
Appreciation Page
Other Country Music Links
Contact Jeremy Castle
Thank You Europe
Jeremy Castle's Guitar Strap A Product Of GuitarStrap.com
Autographed Photos
Jeremy Castle at OKC Live
Jeremy Castle Music on MySpace
Jeremy Castle on YouTube
Jeremy Castle Vista Online April 2002 Article
Jeremy Castle Oklahoma Daily April 2003 Article
Jeremy Castle Oklahoma Daily Sept. 2003 Article
Jeremy Castle Pioneer December 1998 Article Page 5
Jeremy Castle Pionner April 2002 Article Page 5
Jeremy Castle Tri-City March 2006 Interview