TROOP 1889 IS NO LONGER CHARTERED!
THIS IS A WEBSITE OF MEMORIES FOR THE SCOUTS
WHO WERE IN THE TROOP.
Troop 1889 was a proud member of
EAGLE DISTRICT
1889's EAGLE SCOUTS!
OUR 2001 SUMMER TRIP!
OUR 2000 SUMMER TRIP!
OUR 1999 SUMMER TRIP!
INTERESTING LINKS
THANKS TO ANGELFIRE FOR OUR HOME ON THE WEB!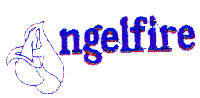 E-MAIL WEBMASTER: J. R. LEACH brandman@cox.net
Webpage Maintained by; Scoutmaster J. R. Leach
LAST UPDATED 7-28-2013