~ QUOTES ~
"TO ERR IS HUMAN. TO BLAME IT ON SOMEONE ELSE IS MORE HUMAN."--John Nadeau
"MANKIND IS DOOMED TO PERFECTION AND ITS AGONY IS IN THE AWAITING."
"THE AWAKENING OF HUMILITY & HUMANITY, IS WHEN YOU ARE EMBARRASSED FOR OTHERS MISTAKES."
"GO WITHOUT KNOWLEDGE, IF YOU WANT TO FIND TRUTH."--Osho
"IN THE BEGINNING THE UNIVERSE WAS CREATED. THIS HAS MADE ALOT OF PEOPLE VERY ANGRY AND HAS BEEN WIDELY REGARDED AS A BAD MOVE. " -- Douglas Adams
"...AND ON THE EIGHTH DAY, MAN CREATED GOD"
"YOU CAN SAFELY ASSUME THAT YOU'VE CREATED GOD IN YOUR OWN IMAGE WHEN IT TURNS OUT THAT GOD HATES ALL THE SAME PEOPLE YOU DO." -- Anne Lamott
"GOD IS A COMEDIAN PLAYING TO AN AUDIENCE TOO AFRAID TO LAUGH" ~ Voltaire
"THE TREE THAT BENDS IN THE WIND - SURVIVES THE STORM"--Tao
"ENLIGHTENMENT IS A MIND OPEN TO EVERYTHING, AND ATTACHED TO NOTHING"
"NOW THERE'S A MAN WITH AN OPEN MIND. YOU CAN FEEL THE BREEZE FROM HERE!" - GLP forum
"DON'T BOTHER LOOKING AT THE VIEW, I'VE ALREADY COMPOSED IT!"-- Gustav Mahler
"THE ULTIMATE IGNORANCE IS REJECTING SOMETHING YOU KNOW NOTHING ABOUT."--anonymous
"JUDGE YOUR SUCCESS BY WHAT YOU HAD TO GIVE UP IN ORDER TO GET IT."--Dalai Lama
"HE WHO CONTROLS OTHERS MAY BE POWERFULL. BUT HE WHO MASTERED HIMSELF IS MIGHTIER STILL" -- Lao Tzu
"FAITH ISN'T FAITH, UNTIL ITS ALL YOUR HOLDING ONTO".--anonymous
"SEE TO IT THAT NO ONE TAKES YOU CAPTIVE THROUGH HOLLOW AND DECEPTIVE PHILOSOPHY, WHICH DEPENDS ON HUMAN TRADITION AND BASIC PRINCIPLES OF THIS WORLD RATHER THAN ON CHRIST." -- Colossians 2:8
"I'M NOT AFRAID TO DIE. I JUST DON'T WANT TO BE THERE WHEN IT HAPPENS."-- Woody Allen
"SOME OF THE WORST THINGS IN MY LIFE NEVER HAPPENED" -- Mark Twain
"AN EXTROVERTED MATHAMETICIAN STARES AT YOUR SHOES WHEN TALKING TO YOU" -- NPR
"GREAT MINDS DISCUSS IDEAS, AVERAGE MINDS DISCUSS EVENTS, SMALL MINDS DISCUSS PEOPLE."-- Eleanor Roosevelt
"OPINIONS ARE LIKE ASSHOLES-EVERYONES GOT ONE!"--Clint Eastwood.
"EVERYONE IS IGNORANT, JUST ON DIFFERENT SUBJECTS."-- Will Rogers
"INSANITY IS DOING THE SAME THING OVER AND OVER AGAIN, BUT EXPECTING DIFFERENT RESULTS." -- Albert Einstein
"3 TYPES OF PEOPLE 1.THOSE WHO WATCH THINGS HAPPEN 2.THOSE WHO MAKE THINGS HAPPEN 3.THOSE WHO WONDERED WHAT HAPPENED."
"ALL TRUTH PASSES THROUGH THREE STAGES. FIRST, IT IS RIDICULED. SECOND, IT IS VIOLENTLY OPPOSED. THIRD, IT IS ACCEPTED AS BEING SELF-EVIDENT." -- Arthur Schopenhauer
"MAN IS ARROGANT IN PROPORTION TO IGNORANCE" -- Edward Bulwer-Lytton
"THERE IS NO SHORTAGE OF ANYTHING. THERE IS ONLY ABUNDANCE OF IGNORANCE."-- B.Fuller
"WISE MEN TALK BECAUSE THEY HAVE SOMETHING TO SAY. FOOLS TALK, BECAUSE THEY HAVE TO SAY SOMETHING. " -- Plato
HOW DOES ONE KNOW THAT A FOOL IS IN A CROWED? WHEN HE SAYS SOMETHING.
NEVER ARGUE WITH AN IDIOT. THEY DRAG YOU DOWN TO THEIR LEVEL AND BEAT YOU WITH EXPERIENCE.
"LIFE IS TOUGH, BUT IT'S TOUGHER WHEN YOU'RE STUPID" -- John Wayne
"GET YOUR FACTS FIRST AND THEN YOU CAN DISTORT THEM AS MUCH AS YOU PLEASE" -- Mark Twain
"CLOTHES MAKE THE MAN. NAKED PEOPLE HAVE LITTLE OR NO INFLUENCE ON SOCIETY." -- Mark Twain
"NEVER DOUBT THAT A SMALL GROUP OF COMMITTED PEOPLE CAN CHANGE THE WORLD; INDEED, IT IS THE ONLY THING THAT EVER HAS." -- Margaret Mead, anthropologist
"A SMALL BODY OF DETERMINED SPIRITS FIRED BY AN UNQUENCHABLE FAITH IN THEIR MISSION CAN ALTER THE COURSE OF HISTORY." -- Mahatma K. Gandhi
"WE MAKE A LIVING BY WHAT WE GET, BUT WE MAKE A LIFE BY WHAT WE GIVE." -- Winston Churchill
"YOU DO NOT EXIST WITHIN A PHYSICAL REALITY. PHYSICAL REALITY EXISTS WITHIN YOU AS A CONCEPT"--
"SOONER OR LATER, EVERYONE HAS A FALL. BUT WHAT COUNTS IS HOW HIGH YOU BOUNCE."--Humpty Dumpty
"LEARN FROM THE MISTAKES OF OTHERS--YOU CAN'T LIVE LONG ENOUGH TO MAKE THEM YOURSELF."--Smart Person !!!!!
"TODAY'S MIGHTY OAK, IS JUST YESTERDAY'S NUT THAT HELD IT'S GROUND!"
"SCIENCE EXISTS ONLY BECAUSE OF CONSCIOUSNESS, YET CONSCIOUSNESS IS NOT TO BE FOUND ANYWHERE IN SCIENCE."
"A NEW SCIENTIFIC TRUTH DOES NOT TRIUMPH BY CONVINCING ITS OPPONENTS AND MAKING THEM SEE THE LIGHT, BUT RATHER BECAUSE ITS OPPONENTS EVENTUALLY DIE, AND A NEW GENERATION GROWS UP THAT IS FAMILIER WITH IT." -- Max Planck
WHEN ADLAI STEVENSON WAS RUNNING FOR PRESIDENT (AGAINST EISENHOWER IN 1952) A WOMAN CALLED OUT TO HIM, "MR STEVENSON, YOU HAVE THE VOTE OF EVERY THINKING PERSON IN AMERICA." STEVENSON REPLIED, "THAT'S NOT ENOUGH, MADAM - WE NEED A MAJORITY."
"SARAH, IF THE AMERICAN PEOPLE HAD EVER KNOWN THE TRUTH ABOUT WHAT WE BUSHS HAVE DONE TO THIS NATION, WE WOULD BE CHASED DOWN THE STREETS AND LYNCHED." -- George Bush Sr. 1992
"GIVE ME CONTROL OF A NATION'S MONEY AND I CARE NOT WHO MAKES THE LAWS." -- Mayer Amschel Rothschild
Source: in 'The Creature from Jekyll Island' p. 218
"CAPITALISM IS THE ASTOUNDING BELIEF THAT THE MOST WICKEDEST OF MEN WILL DO THE MOST WICKEDEST OF THINGS FOR THE GREATEST GOOD OF EVERYONE." --  John Maynard Keynes
"THE PROBLEMS THAT EXIST IN THE WORLD TODAY, CANNOT BE SOLVED BY THE LEVEL OF THINKING THAT CREATED THEM" -- Albert Einstein
"REALITY IS MERELY AN ILLUSION, ALBEIT A VERY PERSISTENT ONE" -- Albert Einstein
"WHEN YOU CHANGE THE WAY YOU LOOK AT THINGS, THE THINGS YOU LOOK AT CHANGE" -- Nobel Prize-winning physicist Max Planck
"THE UNIVERSE IS NOT MADE OF SOLID STUFF, BUT IS COMPOSED OF THE ACTS OF CONSCIOUSNESS THAT OBSERVE AND RECOGNIZE IT. THERE IS A MIND-FIELD THAT MUST BE PRESENT IN ORDER FOR THERE TO BE A UNIVERSE AND EVERYTHING IN THE UNIVERSE IS MADE OF VARIOUS TYPES OF LIGHT" . -- Fred Alan Wolf
"I HAVE ATTAINED THAT MIGHTY AND INCOMPARABLE ONE WHICH SURVIVES THE DESTRUCTION OF ALL THINGS IN THE UNIVERSE. I HAVE COGNIZED THAT WHICH IS THE SUBSTRATUM OF ALL, BEING THE ATOM OF ATOMS AND THE HOMOGENOUS WHOLE WITHOUT CREATION OR DESTRUCTION. IN NO WAY AFFECTED BY THE OBJECTS WHICH I PERCEIVE BY MY EYES AND THROUGH MY MIND, I REALIZE WITHIN MYSELF THAT CONSCIOUSNESS WHICH HAS NOT THE CHARACTERISTICS OF THE UNIVERSE BUT IS THE UN-CREATE. THUS MY BEAUTY." - Jnana Vashistha
IT'S NOT THAT I'M SO SMART, IT'S JUST THAT I STAY WITH PROBLEMS LONGER" -- Albert Einstein
"INTELLECTUALS SOLVE PROBLEMS, GENIUSES PREVENT THEM" -- Albert Einstein
"MATTER IS SPIRIT MOVING SLOWLY ENOUGH TO BE SEEN" ~   Pierre Teilhard de Chardin
"WE ARE NOT HUMAN BEINGS HAVING A SPIRITUAL EXPERIENCE. WE ARE SPIRITUAL BEINGS HAVING A HUMAN EXPERIENCE." -- Teilhard de Chardin
"YOU ARE DESTINED TO RETURN TO THE STATUS OF PHYSICAL ANGELS, IN WHICH CAPACITY YOU ARE MEDIATORS BETWEEN PHYSICALITY AND HEAVEN." -- paoweb.com
"FOR WE DO NOT WRESTLE AGAINST FLESH AND BLOOD, BUT AGAINST PRINCIPALITIES, AGAINST POWERS, AGAINST THE RULERS OF THE DARKNESS OF THIS AGE, AGAINST SPIRITUAL HOSTS OF WICKEDNESS IN THE HEAVENLY PLACES ." -- Ephesians 6:12
"I AM NOT BOUND TO WIN, BUT I AM BOUND TO BE TRUE. I AM NOT BOUND TO SUCCEED, BUT I AM BOUND TO LIVE UP TO WHAT LIGHT I HAVE." - - Abraham Lincoln
"GOD SLEEPS IN THE ROCKS, STIRS IN THE PLANTS, DREAMS IN THE ANIMALS, AND FINALLY AWAKENS IN MAN" -- Sufi
"LIVE AS IF YOU WERE TO DIE TOMORROW. LEARN AS IF YOU WERE TO LIVE FOREVER" -- Mahatma Ghandi
"I MAINTAIN THAT TRUTH IS A PATHLESS LAND, AND YOU CANNOT APPROACH IT BY ANY PATH WHATSOEVER, BY ANY RELIGION, BY ANY SECT" -- Krishnamurti
"IF ONE DOES NOT DISTINGUISH BETWEEN EXPERIENCES AND REALIZATION, HE WILL BE DELUDED BY HOLDING ON TO THE EXPERIENCES AS REALIZATION" -- Longchenpa
"AS YOU KNOW, MY POSITION IS CLEAR - I'M THE COMMANDER GUY" -- President Bush II
"THE ONLY WAY TO GET SMARTER IS BY PLAYING A SMARTER OPPONENT." -- Fundamentals of Chess 1883
"THE BEST WAY TO CONTROL THE OPPOSITION IS TO LEAD IT OURSELVES" -- Lenin
"A LIE TOLD OFTEN ENOUGH BECOMES THE TRUTH" -- Vladimir Ilyich Lenin
"IF YOU TELL THE TRUTH YOU DON'T HAVE TO REMEMBER ANYTHING" -- Mark Twain
A CLEAR CONSCIENCE IS USUALLY A SIGN OF A BAD MEMORY -- Steven Wright
"PATRIOTISM IS SUPPORTING YOUR COUNTRY ALL THE TIME, AND YOUR GOVERNMENT WHEN IT DESERVES IT." -- Mark Twain
"THOSE WHO WANDER ARE NOT NECESSARILY LOST" -- JRR Tolkien
"JESUS IS COMMING. LOOK BUSY" -- GLP forum
~=~ -:- ~=~ -:- ~>>-<<~>>~+~<<~>>-<<~ -:- ~=~ -:- ~=~

The "pull" for Zetas (Greys) and all other interacting embodied consciousness facets (ETs), is a silent knowledge on the fact that contained within the Earth human holographic DNA is the original Creator/Source code template created when the first thought gave rise to all of creation. Earth humans are the only beings in all created embodiments to have the complete code. This is the real reason for all the attention being given to your planet at this moment of density transition: When the shift occurs, the code will be revealed. The unknown for all concerned is what will happen when this occurs. This is why some of the consciousness facets do not want the shift to take place. But the density transition will most assuredly happen. So with all this irreplaceable information in our DNA, we are too valuable a life form to be allowed to destroy ourselves.
~=~ -:- ~=~ -:- ~=~ -:- ~=~ -:- ~=~ -:- ~=~ -:-
Dr. Neruda: "Most definitely. But the Federation does not preempt a species' own responsibility for survival and the perpetuation of its genetics. You see, at an atomic level our physical bodies are made quite literally from stars. At a sub-atomic level, our minds are non-physical repositories of a galactic mind. At a sub-sub-atomic level, our souls are non-physical repositories of God or the intelligence that pervades the universe.
"The Federation believes that the human species can defend itself because it is of the stars, galactic mind, and God. If we were unsuccessful, and the hostility spread to other parts of our galaxy, then the Federation would take notice and its members would defend their sovereignty, and this has happened many times..."

" ... Dr. Neruda: The Central Race resides in the most primeval galaxies nearest the centermost part of the universe. According to Corteum cosmology, the structure of the universe is segmented into seven superuniverses that each revolve around a central universe. The central universe is the material home of First Source or the Creator. According to the Corteum, in order to govern the material universe, First Source must inhabit materiality and function in the material universe...
" ... there are 50 billion galaxies in our superuniverse, each containing over 100 billion stars. However, most astronomers remain convinced that our universe is singular...
" ... according to the Corteum. On the fringe of the central universe resides the Central Race, which contain the original human DNA template of creation. However, they are such an ancient race that they appear to us as Gods, when indeed they represent our future selves. Time and space are the only variables of distinction..."
www.wingmakers.com/neruda1.html
~=~ -:- ~=~ -:- ~=~ -:- ~=~ -:- ~=~ -:- ~=~ -:-
"The most beautiful and most profound experience is the sensation of the mystical. It is the sower of all true science. He to whom this emotion is a stranger, who can no longer wonder and stand rapt in awe, is as good as dead. To know that what is impenetrable to us really exists, manifesting itself as the highest wisdom and the most radiant beauty which our dull faculties can comprehend only in their primitive forms. This knowledge, this feeling is at the center of true religiousness." ~~ Albert Einstein
~=~ -:- ~=~ -:- ~=~ -:- ~=~ -:- ~=~ -:- ~=~ -:-
... sources of high vibrations abound. The forcefulness of wind, fire and water at times "goes off the chart," so to say, and the vibrations of earth continuously sustain and enrich life on the planet. The expression "Take time to smell the roses" has much more wisdom than you may realize—the vibratory levels of floral essences are therapeutic and the fragrance of roses has the highest. Spices and herbs also have therapeutic value and so does the purity of white, the synthesis of all natural colors. But it is symphonies and concertos composed in the eras that you lump under classical that have the most power to stir the strings of the soul because their vibrations are attuned to the tones of the universe.
~=~ -:- ~=~ -:- ~=~ -:- ~=~ -:- ~=~ -:- ~=~ -:-
"I came upon a beach where thousnds and thousands of starfish had washed up on the shore. I saw an old man walking along picking them up one by one and throwing them one by one back into the sea. I went down and asked the old man what he was doing. He said, "I'm throwing these starfish back into the water, for without the water, they can not breath and they will die." I said, "But there must be thousands of these starfish here. What makes you think it will make any difference?"
The old man picked up another starfish, tossed it back into the sea, turned and looked at me and said. "Well my brother you see, it made a difference to that one." -- Making a noise in this world. Darrel Whitewolf

~=~ -:- ~=~ -:- ~=~ -:- ~=~ -:- ~=~ -:- ~=~ -:-
"The inner dream worlds and their consciousness shaping arrangements and experiencing scenario's appear to me they're recreating them here, of course more limitedly, but still the spirits powers and abilities enable them.
It's a game, and they like to play. If we consciously, through self realization, realize we are energy beings (spirits) too, and put ourselves' in their shoes would have a better understanding why they do the things they do while we're in this waking consciousness.
The over all conditioning psychology shaping, hopefully, prepares us for everlasting spirit life with the Creator who will control our bodies as we develop our powers for unlimited and limitless communicating and exploration with the eternal worlds.
We need to pass these tests this time around. We take with us the knowledge and the necessary compassion gained through these lower worlds experiences so that in some point in time as a higher evolutionary intelligence we'll want to contribute in helping them in their perfection as we evolve in ours. The dream of the Deity of Life.
Spirit knows no fear. As potential gods (with a small capitol), we must strengthen our inner self's image conviction's of who we really are, and learn to become it. The image of a Whole Light Being. This Divine Image was our birth, the Alpha, and it is to become our Image in the Omega." -- Dex

~=~ -:- ~=~ -:- ~=~ -:- ~=~ -:- ~=~ -:- ~=~ -:-

"Longya said to his community, 'Those people who penetrate the study must pass beyond Buddhas and Patriarchs.' The Master of Xinfeng said, 'If you see the verbal teachings of the Buddhas and Patriarchs as if they were your mortal enemies, only then will you have the qualifications for penetrating the study. If you can't pass beyond them, then you will be deceived by the Patriarchs and Buddhas.'
At the time there was a monk who asked, 'Do the Patriarchs and Buddhas have any intention to deceive people or not?' Longya said, 'Tell me, do rivers and lakes have any intention to obstruct people or not?' He went on to say, 'Although rivers and lakes have no intention to obstruct people, it's just that people now can't cross them. Therefore, rivers and lakes after all become barriers to people. You cannot say that rivers and lakes do not obstruct people.
Although the Patriarchs and Buddhas have no intention to deceive people, it's just that people now cannot pass beyond them. So Patriarchs and Buddhas after all deceive people. Again, you cannot say that Patriarchs and Buddhas do not deceive people. If one can pass beyond the Patriarchs and Buddhas, this person surpasses the Patriarchs and Buddhas.
Still, one must completely realize the intent of the Patriarchs and Buddhas : only then can one be equal to those transcendent people of old. If you have not yet been able to pass through, if you study the Buddhas and study the Patriarchs, then you'll have no hope of attaining even in ten thousand aeons.' The monk also asked 'How can I be able to avoid being deceived by the Patriarchs and Buddhas?' Longya said, 'You must be enlightened yourself.'" - Yuanwu

~=~ -:- ~=~ -:- ~=~ -:- ~=~ -:- ~=~ -:- ~=~ -:-

"The individual, through prolonged psychological disciplines, gives up completely all attachment to his personal limitations, idiosyncrasies, hopes and fears, no longer resists the self-annihilation that is prerequisite to rebirth in the realization of truth, and so becomes ripe, at last, for the great at-one-ment.
His personal ambitions being totally dissolved, he no longer tries to live but willingly relaxes to whatever may come to pass in him; he becomes, that is to say, an anonymity." -- Joseph Campbell

~=~ -:- ~=~ -:- ~=~ -:- ~=~ -:- ~=~ -:- ~=~ -:-

"I MAINTAIN THAT TRUTH IS A PATHLESS LAND, AND YOU CANNOT APPROACH IT BY ANY PATH WHATSOEVER, BY ANY RELIGION, BY ANY SECT" -- Krishnamurti

~=~ -:- ~=~ -:- ~=~ -:- ~=~ -:- ~=~ -:- ~=~ -:-

"If the American people ever allow private banks to control the issue of their currency, first by inflation, then by deflation, the banks and corporations that will grow up around the banks will deprive the people of all property until their children wake-up homeless on the continent their fathers conquered." - Thomas Jefferson 1802
"I am a most unhappy man. I have unwittingly ruined my country. A great industrial nation is controlled by its system of credit. Our system of credit is concentrated. The growth of the nation, therefore, and all our activities are in the hands of a few men. We have come to be one of the worst ruled, one of the most completely controlled and dominated governments in the civilized world. No longer a government by free opinion, no longer a government by conviction and the vote of the majority, but a government by the opinion and duress of a small group of dominant men." -- Woodrow Wilson
~=~ -:- ~=~ -:- ~=~ -:- ~=~ -:- ~=~ -:- ~=~ -:-
"There exists a shadowy Government with its own Air Force, its own Navy, its own fundraising mechanism, and the ability to pursue its own ideas of national interest, free from all checks and balances, and free from the law itself." - Senator Daniel K. Inouye
~=~ -:- ~=~ -:- ~=~ -:- ~=~ -:- ~=~ -:- ~=~ -:-
"Behind the ostensible government sits enthroned an invisible government owing no allegiance and acknowledging no responsibility to the people. To destroy this invisible government, to befoul the unholy alliance between corrupt business and corrupt politics is the first task of the statesmanship of today." - Theodore Roosevelt
~=~ -:- ~=~ -:- ~=~ -:- ~=~ -:- ~=~ -:- ~=~ -:-
"In the councils of government, we must guard against the acquisition of unwarranted influence, whether sought or unsought, by the military-industrial complex. The potential for the disastrous rise of misplaced power exists and will persist." - President Eisenhower-1961
~=~ -:- ~=~ -:- ~=~ -:- ~=~ -:- ~=~ -:- ~=~ -:-
"Some of the biggest men in the United States, in the field of commerce and manufacture, are afraid of something. They know that there is a power somewhere so organized, so subtle, so watchful, so interlocked, so complete, so pervasive, that they better not speak above their breath when they speak in condemnation of it." - Woodrow Wilson, The New Freedom (1913)
~=~ -:- ~=~ -:- ~=~ -:- ~=~ -:- ~=~ -:- ~=~ -:-
"There exists in our world today a powerful and dangerous secret cult. [...] This cult is patronized and protected by the highest level government officials in the world. It's membership is composed of those in the power centers of government, industry, commerce, finance, and labor. It manipulates individuals in areas of important public influence - including the academic world and the mass media. The Secret Cult is a global fraternity of a political aristocracy whose purpose is to further the political policies of persons or agencies unknown. It acts covertly and illegally." -CIA insider Victor Marchetti
~=~ -:- ~=~ -:- ~=~ -:- ~=~ -:- ~=~ -:- ~=~ -:-
The problem of personnel being ordered to keep secrets from commanders extends to the highest ranks of the military. Even four star flag generals or admirals can be denied access to programs by subordinates according to the Washington Post report:
One military officer involved in one such program said he was ordered to sign a document prohibiting him from disclosing it to his four-star commander, with whom he worked closely every day, because the commander was not authorized to know about it.
Another senior defense official recalls the day he tried to find out about a program in his budget, only to be rebuffed by a peer. "What do you mean you can't tell me? I pay for the program," he recalled saying in a heated exchange.
This supports an account from a former astronaut, Edgar Mitchell, who claims that in 1997, he witnessed a three star admiral who was head of intelligence for the Joint Chiefs of Staff being rebuffed from learning about a compartment program involving UFOs. In an interview on Larry King Live, Mitchell confirmed the following account of what occurred with Vice-Admiral Thomas Wilson:
Once Admiral Wilson identified this group, he told the contact person in this super-secret cell: I want to know about this project.  And he was told, Sir, you don't have a need to know. We can't tell you. Now, can you imagine being an admiral, J-2, the head of intelligence for the Joint Chiefs of Staff, at the Pentagon, and being told, We're not going to tell you? Well, he was shocked and angry
~=~ -:- ~=~ -:- ~=~ -:- ~=~ -:- ~=~ -:- ~=~ -:-
"We are grateful to the Washington Post, the NY Times, Time Magazine and other great publications whose directors have attended our meetings and respected their promises of discretion for almost 40 years. It would have been impossible for us to develop our plan for the world if we had been subject to the bright lights of publicity during those years. But we are now prepared to march towards a world government. The super-national sovereignty of an Intellectual Elite and World Bankers is surely preferable to the national auto-determination practiced in past centuries. We are on the verge of a global transformation. All we need is the right major crisis and the nations will accept the New World Order." -- David Rockefeller
~=~ -:- ~=~ -:- ~=~ -:- ~=~ -:- ~=~ -:- ~=~ -:-
"The truth of the matter is, as you and I know, that a financial element in the large centers has owned the government ever since the days of Andrew Jackson." -- President Franklin D. Roosevelt
~=~ -:- ~=~ -:- ~=~ -:- ~=~ -:- ~=~ -:- ~=~ -:-
"We have things in the Nevada desert that you and the best minds in the world won't even be able to conceive that we have for 30 or 40 years, and won't be made public for another 50." -- Ben Rich, former head engineer to Kelly Johnson at Lockheed's 'Skunk Works'
~=~ -:- ~=~ -:- ~=~ -:- ~=~ -:- ~=~ -:- ~=~ -:-
"Permit me to control the currency of a nation and I care not who makes it's laws!" -- Baron de Rothschild ... Whose bank has a controlling interest in the privately owned Federal Reserve.
~=~ -:- ~=~ -:- ~=~ -:- ~=~ -:- ~=~ -:- ~=~ -:-
"...Some people think the Federal Reserve Banks are United States Government institutions. They are not Government institutions, departments, or agencies. They are private credit monopolies which prey upon the people of the United States for the benefit of themselves and their foreign customers. Those 12 private credit monopolies were deceitfully placed upon this country by bankers who came here from Europe and who repaid us for our hospitality by undermining our American institutions..." -- http://ecclesia.org/forum/topic.asp?ARCHIVE=true&TOPIC_ID=67
~=~ -:- ~=~ -:- ~=~ -:- ~=~ -:- ~=~ -:- ~=~ -:-
"Whoever controls the volume of money in our country is absolute master of all industry and all commerce ... and when you realise that the entire system is very easily controlled, one way or another, by a few powerful men at the top, you will not have to be told how periods of inflation and depression originate." -- President James A. Garfield, just a few weeks before he was assassinated on July 2nd, 1881.
~=~ -:- ~=~ -:- ~=~ -:- ~=~ -:- ~=~ -:- ~=~ -:-
"The high office of President has been used to foment a plot to destroy the Americans freedom, and before I leave office I must inform the citizen of his plight." - John Fitzgerald Kennedy Columbia University, 10 days before his assassination
~=~ -:- ~=~ -:- ~=~ -:- ~=~ -:- ~=~ -:- ~=~ -:-
"The real rulers in Washington are invisible, and exercise power from behind the scenes." -- Supreme Court Justice Felix Frankfurter, 1952
~=~ -:- ~=~ -:- ~=~ -:- ~=~ -:- ~=~ -:- ~=~ -:-
"It is the duty of the patriot to protect his country from it's government" -- Thomas Paine
~=~ -:- ~=~ -:- ~=~ -:- ~=~ -:- ~=~ -:- ~=~ -:-
"We shall have world government whether or not you like it by conquest or consent."   -- Statement by Council on Foreign Relations member James Warburg to The Senate Foreign Relations Committee on February 17th, l950
~=~ -:- ~=~ -:- ~=~ -:- ~=~ -:- ~=~ -:- ~=~ -:-
"We are on the verge of a global transformation. All we need is the right major crisis and the nations will accept the New World Order." - David Rockefeller
~=~ -:- ~=~ -:- ~=~ -:- ~=~ -:- ~=~ -:- ~=~ -:-
"For we are opposed, around the world, by a monolithic and ruthless conspiracy that relies primarily on covert means for expanding its sphere of influence; in infiltration instead of invasion; on subversion instead of elections, on intimidation instead of free choice; on guerillas by night instead of armies by day. It is a system which has conscripted vast human and material resources into the building of a tightly knit, highly efficient machine that combines military, diplomatic, intelligence, economic, scientific, and political operations. Its preparations are concealed not published. Its mistakes are buried, not headlined, its dissenters are silenced, not praised; no expenditure is questioned, no rumor is printed, no secret is revealed. It conducts the cold war, in short, with a wartime discipline no democracy would ever hope to wish to match. ..." - John F Kennedy
~=~ -:- ~=~ -:- ~=~ -:- ~=~ -:- ~=~ -:- ~=~ -:-
"The precept of the koran is, perpetual war against all who deny, that Mahomet is the prophet of God...the command to propagate the Moslem creed by the sword is always obligatory, when it can be made effective. The commands of the prophet may be performed alike, by fraud, or by force." -- John Quincy Adams
~=~ -:- ~=~ -:- ~=~ -:- ~=~ -:- ~=~ -:- ~=~ -:-
Islam says: "Whatever good there is exists thanks to the sword and in the shadow of the sword! People cannot be made obedient except with the sword! The sword is the key to Paradise, which can be opened only for Holy Warriors! "
~=~ -:- ~=~ -:- ~=~ -:- ~=~ -:- ~=~ -:- ~=~ -:-
"For we are opposed, around the world, by a monolithic and ruthless conspiracy..." (Zionism/Illuminati)  -- President John F. Kennedy
(continue to read further below to the next =>
)
~=~ -:- ~=~ -:- ~=~ -:- ~=~ -:- ~=~ -:- ~=~ -:-
Zionism is but an incident of a far reaching plan," said leading American Zionist Louis Marshall, counsel for bankers Kuhn Loeb in 1917. "It is merely a convenient peg on which to hang a powerful weapon." The far-reaching plan is Illuminati world dictatorship. The Illuminati is the highest echelon of Freemasonry, an occult secret society dedicated to Lucifer. The world's central bankers have intermarried with the richest dynastic families of Europe and America to bring about world hegemony. They instigated wars and depressions to degrade and destroy humanity. The American people have been financing their wars since 1914. -- Zionist Theodor Herzl "We Will Lead Every Revolution Against Us"

"The Protocols Of The Learned Eders Of Zion". World Conquest Through World Government -- www.churchoftrueisrael.com/protocols
~=~ -:- ~=~ -:- ~=~ -:- ~=~ -:- ~=~ -:- ~=~ -:-
" ... We need to recognize that the core of this is an overtly antichrist spirit that comes from just as Revelation 2:9 says, "those who say they are Jews but are not and lie, but are a synagogue of Satan." 
These are non-Israelite Jews who descended not from Jacob's blessed line, but from the lines of Esau (Edomites) and the Khazars, who today are known as the Ashkenazi Jews, who comprise over 90% of today's Jews.  In the prophecies of Ezekiel 38-39 they are known as Magog.  They are descended not even from Shem; so they are not true Semites, but from Noah's other son Japheth.  Thus most of today's Jews and their creation that calls itself Israel is really the enemy of true Jews and true Israel, namely Christ and His followers.
www.henrymakow.com/liberal-left_carry_on_the_luci.html
Addendum: "Absolute Proof More Modern Jews Not Biblical Israelites" -- www.rense.com/general89/notjws.htm
~=~ -:- ~=~ -:- ~=~ -:- ~=~ -:- ~=~ -:- ~=~ -:-
"Israeli Best-Seller Breaks National Taboo - Israeli Academic and Historian Says Jewish Nation Myth. No one is more surprised than Shlomo Sand that his latest academic work has spent 19 weeks on Israel's bestseller list..."
www.pacificfreepress.com/news/1/3239-meet-the-real-jews-israeli-academic-and-historian-says-jewish-nation-myth.html
~=~ -:- ~=~ -:- ~=~ -:- ~=~ -:- ~=~ -:- ~=~ -:-
"Every time we do something you tell me America will do this and will do that . . . I want to tell you something very clear: Don't worry about American pressure on Israel. We, the Jewish people, control America, and the Americans know it."  - Israeli Prime Minister, Ariel Sharon, October 3, 2001
~=~ -:- ~=~ -:- ~=~ -:- ~=~ -:- ~=~ -:- ~=~ -:-
"Our race is the Master Race. We Jews are divine gods on this planet. We are as different from the inferior races as they are from insects. In fact, compared to our race, other races are beasts and animals, cattlce at best. Other races are considered as human excrement. Our destiny is to rule over the inferior races. Our earthly kingdom will be ruled by our leader with a rod of iron. The masses will lick our feet and serve us as our slaves."  - Menachem Begin, Israeli Prime Minister to New Statesman magazine on June 25, 1982
~=~ -:- ~=~ -:- ~=~ -:- ~=~ -:- ~=~ -:- ~=~ -:-
" ... an imposta (Jewish tax) of five soldos for each Negro slave ... Slave auctions were postponed if they fell on a Jewish holiday. ...."
" ... almost 40 percent of all Jewish householders in the United States owned one slave or more...." -- Rabbi Marc Lee Raphael - editor of American Jewish History, the journal of the American Jewish Historical Society at Brandeis University, Professor of Judaic Studies, Professor of Religious Studies and Chairman of the Department of Religious Studies at The College of William and Mary.
www.blacksandjews.com/BJQuotes%26Facts.html
~=~ -:- ~=~ -:- ~=~ -:- ~=~ -:- ~=~ -:- ~=~ -:-
Israeli Sephardic leader Rabbi Ovadia Yosef (former chief Sephardic rabbi of Israel ) said in his weekly Saturday night sermon, that "non-Jews exist to serve Jews. Goyim were born only to serve us. Without that, they have no place in the world; only to serve the People of Israel .... "
www.truthtellers.org/alerts/toprabbigentilesexisttoserve.htm

" ... The concept of gentiles being infra-human beings or  quasi-animals is well-established in Orthodox Judaism .... "
http://desertpeace.wordpress.com/2010/10/18/non-wisdom-from-the-talmud-like-the-donkey-non-jews-were-created-to-serve-jews
~=~ -:- ~=~ -:- ~=~ -:- ~=~ -:- ~=~ -:- ~=~ -:-

THE TRUTH ABOUT THE TALMUD
A Documented Exposé of Supremacist Rabbinic Hate Literature
The Talmud is Judaism's holiest book (actually a collection of books). Its authority takes precedence over the Old Testament in Judaism. Evidence of this may be found in the Talmud itself, Erubin 21b (Soncino edition): "My son, be more careful in the observance of the words of the Scribes than in the words of the Torah (Old Testament)." ... Rabbi Joseph D. Soloveitchik is regarded as one of the most influential rabbis of the 20th century, the "unchallenged leader" of Orthodox Judaism and the top international authority on halakha (Jewish religious law). Soloveitchik was responsible for instructing and ordaining more than 2,000 rabbis, "an entire generation" of Jewish leadership...
www.revisionisthistory.org/talmudtruth.html
~=~ -:- ~=~ -:- ~=~ -:- ~=~ -:- ~=~ -:- ~=~ -:-

Vatican body asks UN to 'end Israeli occupation'
" ... We Christians cannot speak about the promised land for the Jewish people. There is no longer a chosen people. All men and women of all countries have become the chosen people.
  "The concept of the promised land cannot be used as a base for the justification of the return of Jews to Israel and the displacement of Palestinians," he added. "The justification of Israel's occupation of the land of Palestine cannot be based on sacred scriptures." .... "
www.ynetnews.com/articles/0,7340,L-3973590,00.html
~=~ -:- ~=~ -:- ~=~ -:- ~=~ -:- ~=~ -:- ~=~ -:-
The Wall Street Journal: "TODAY'S JEWS ARE KHAZARS, NOT THE ANCIENT ISRAELITES"
  Khazaria, the place where the "Jews" have been invented
By Evan R. Goldstein (Jewish staff editor at the Chronicle of Higher Education).
This much is known: In the mid-eighth century, the ruling elite of the Khazars, a Turkic tribe in Eurasia, converted to Judaism. Their impetus was political, not spiritual.
  By embracing Judaism, the Khazars were able to maintain their independence from rival monotheistic states, the Muslim caliphate and the Christian Byzantine empire. Governed by a version of rabbinical law, the Khazar Jewish kingdom flourished along the Volga basin until the beginning of the second millennium, at which point it dissolved, leaving behind a mystery: Did the Khazar converts to Judaism remain Jews, and, if so, what became of them?
Enter Shlomo Sand. In a new book, "The Invention of the Jewish People," the Tel Aviv University professor of history argues that large numbers of Khazar Jews migrated westward into Ukraine, Poland and Lithuania, where they played a decisive role in the establishment of Eastern European Jewry. The implications are far-reaching: If the bulk of Eastern European Jews are the descendents of Khazars not the ancient Israelites then most Jews have no ancestral links to Palestine.
Put differently: If most Jews are not Semites, then what justification is there for a Jewish state in the Middle East? By attempting to demonstrate the Khazar origins of Eastern European Jewry, Mr. Sand a self-described post-Zionist who believes that Israel needs to shed its Jewish identity to become a democracy aims to undermine the idea of a Jewish state.
Published in Hebrew last year, "The Invention of the Jewish People" was a best seller in Israel. In March, the French translation, also a best seller, received the prestigious Aujourd hui Award, which honors the year's best nonfiction book ...
... "The Invention of the Jewish People" is being translated into a dozen languages .... "
" ... In 1976, Arthur Koestler published "The Thirteenth Tribe," which argued that Diaspora Jews were a "pseudo-nation" bound by "a system of traditional beliefs based on racial and historical premises which turn out to be illusory." The genetic influence of the Khazars on modern Jews is, he wrote, "substantial, and in all likelihood dominant." Koestler's speculations were not novel .... "
www.eutimes.net/2010/01/the-wall-street-journal-todays-jews-are-khazars-not-the-ancient-israelites
~=~ -:- ~=~ -:- ~=~ -:- ~=~ -:- ~=~ -:- ~=~ -:-

ANTI-ZIONISM IS NOT ANTI-SEMITISM - ROTHSCHILD ZIONISM
www.secretsofthefed.com/anti-rothschild-zionism-is-not-antisemitism-video
TRUE TORAH JEWS AGAINST ZIONISM
www.truetorahjews.org
ORTHODOX JEWS UNITED AGAINST ZIONISM
http://rense.com/general35/against.htm
ZIONIST DATA PAGE
http://rense.com/Datapages/zionismdata.htm
Establishment of the Illuminati in Jerusalem
http://rense.com/general44/gikdeb.htm
THE USS LIBERTY MEMORIAL WEBSITE
honors the memory of thirty four Americans who were brutally killed aboard a United States Ship in international waters on June 8, 1967, by the air and naval forces of the state of Israel....
The U.S. government ordered pilots flying American fighter jets that were on their way to rescue their fellow Americans from this vicious attack to return to their carriers and let their fellow American sailors and Marines die.
... Virtually every knowledgeable American official with the lone exception of Robert McNamara is on public record calling the attack deliberate and the Israeli story untrue...
...the board of inquiry (concluded) that the Israelis knew exactly what they were doing in attacking the Liberty." -- CIA Director Richard Helms"
http://www.ussliberty.org/index2.html
~=~ -:- ~=~ -:- ~=~ -:- ~=~ -:- ~=~ -:- ~=~ -:-
"What luck for rulers, that men do not think" - A. Hitler
~=~ -:- ~=~ -:- ~=~ -:- ~=~ -:- ~=~ -:- ~=~ -:-
Unthinking respect for authority is the greatest enemy of truth. - - Albert Einstein
~=~ -:- ~=~ -:- ~=~ -:- ~=~ -:- ~=~ -:- ~=~ -:-
"Military men are dumb, stupid animals to be used as pawns for foreign policy." -- Henry Kissinger, quoted by Bob Woodward in The Final Days, 1976
~=~ -:- ~=~ -:- ~=~ -:- ~=~ -:- ~=~ -:- ~=~ -:-
"When the people fear the government, there is tyranny. When the government fears the people, there is liberty." - Thomas Jefferson
~=~ -:- ~=~ -:- ~=~ -:- ~=~ -:- ~=~ -:- ~=~ -:-
"Believe nothing just because a so-called wise person said it. Believe nothing just because a belief is generally held. Believe nothing just because it is said in ancient books. Believe nothing just because it is said to be of divine origin. Believe nothing just because someone else believes it. Believe only what you yourself test and judge to be true." - [paraphrased Buddhist saying]
~=~ -:- ~=~ -:- ~=~ -:- ~=~ -:- ~=~ -:- ~=~ -:-
"We shall no longer hang on to the tails of public opinion, or to a non-existent authority, on matters utterly unknown and strange. We shall gradually become experts ourselves in the mastery of the knowledge of the future." -- Wilhelm Reich
~=~ -:- ~=~ -:- ~=~ -:- ~=~ -:- ~=~ -:- ~=~ -:-
"An appeaser is one who feeds a crocodile, hoping it will eat him last" -- Winston Churchill
~=~ -:- ~=~ -:- ~=~ -:- ~=~ -:- ~=~ -:- ~=~ -:-
"Our country is not the only thing to which we owe our allegiance.  It is also owed to justice and to humanity.  Patriotism consists not in waving the flag, but in striving that our country shall be righteous as well as strong."  ~ James Bryce
~=~ -:- ~=~ -:- ~=~ -:- ~=~ -:- ~=~ -:- ~=~ -:-
"Our country, right or wrong."  When right to be kept right; when wrong to be put right."  ~ Carl Schurz
~=~ -:- ~=~ -:- ~=~ -:- ~=~ -:- ~=~ -:- ~=~ -:-
"As I would not be a slave, so I would not be a master. This expresses my idea of democracy. Whatever differs from this, to the extent of the difference, is no democracy." ~ Abraham Lincoln
~=~ -:- ~=~ -:- ~=~ -:- ~=~ -:- ~=~ -:- ~=~ -:-
"In the beginning of a change the patriot is a scarce man, and brave, and hated and scorned. When his cause succeeds, the timid join him, for then it costs nothing to be a patriot." - Mark Twain

"Each man must for himself alone decide what is right and what is wrong, which course is patriotic and which isn't.  You cannot shirk this and be a man.  To decide against your conviction is to be an unqualified and excusable traitor, both to yourself and to your country, let men label you as they may."  ~ Mark Twain
" ... And I'm like baby, baby, baby, oh Like baby, baby, baby, no Like baby, baby, baby, oh I thought you'd always be mine, mine Baby, baby, baby, oh Like baby, baby, baby, no Like baby, baby, baby, oh ..." -- song by Justin Bieber
- What is real? -
~
~
Other Websites by Peterr
-:- ~=~ PERSONAL PAGE ~=~ -:-
~*~ SEARCH * NEWS * MESSAGES ~*~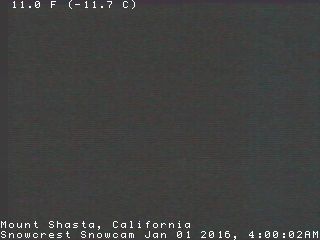 (*_*) If you are familiar with Stelle & Canton, please E-Me (*_*)

Visit or Subscribe to Full_Consciousness
~=~ -:- ~=~

~=~ -:- ~=~ -:- ~>>-<<~>>~+~<<~>>-<<~ -:- ~=~ -:- ~=~