The Beatles Wives Page
This is my Beatles wives (and widows) page. I hope you find it informative.



John & Yoko Lennon

Yoko Ono Lennon
Age: 70
No. of marriages: 3, Toshi Iguyachi 1956-1963, Tony Cox 1963-68, John Lennon 1969-1980
Married John Lennon on Mar. 26, 1969
Widowed on Dec. 8, 1980
No. of children: 2, Kyoko Cox age 42, Sean Lennon age 30
Yoko Ono met John Lennon at an art exhibit she was holding in late 1966. John didn't think much of her until she began begging money from the Beatles' Apple Company for her projects. Then John thought Yoko was "the next big thing" when he got bored with his marriage to Cynthia. John & Yoko were married on the isle of Gibraltar on Mar. 26, 1969, then had a public "bed-in" for peace to which many celebrities came. Before she met John, Yoko grew up in Japan and barely survived the bombing of Hiroshima. She married avantegarde artist/musician Toshi Iguyachi in the late 50's to spite her family. In about 1961 Yoko divorced Toshi and married artist, Tony Cox, then moved to Europe. In 1963, much to Tony's delight, Yoko gave birth to daughter Kyoko. In 1966 she met John Lennon. Yoko made a few albums with Lennon in the early 1970's(including the infamous "Two Vigins" album and "Imagine"). On Oct. 9, 1975 Yoko had her second child, a son they named Sean Taro Ono Lennon. They lived together in New York City from then until Dec. 8, 1980 when Mark Chapman killed John Lennon. Since then Yoko had to raise Sean almost on her own, and ended up selling some of John's songs to Micheal Jackson?! More recently this happened, Paul McCartney and his kids had another memorial service for Linda in New York City recently (June 23, 1998). According to sources, it was quite similar to the one in London, but this time more of Linda's American relatives and celebrity friends came. Even though it was in NYC, John's widow Yoko Ono (who still lives in the Dakota Building on Central Park West) wasn't invited(!), though someone said she and her son Sean sent flowers to the church. (I guess some old grudges never die! Oh brother!)
Since the Spring of 2001, Sean's been dating Bijou Phillips, the youngest daughter of former songwriter for 1960s group Mamas & Pappas, John Phillips. John Lennon's son + John Phillips' daughter = a 1960s songwriting meeting of the minds aka destiny or kismet? (If Sean & Bijou married and had a child together, would that be destiny's Real child? *l*)
Spring 2004, Sean broke up with Bijou and is now dating Lelee Sobieski (who sort of resembles Helen Hunt...or even John's frst wife Cynthia a little bit?)
In October of 2001, Sean and friends performed at Radio City Music Hall as part of a tribute to his dad, John Lennon, and the people of NYC.



Paul & Linda McCartney
Linda with short hair(after her chemo)
Linda (Eastman)[See] McCartney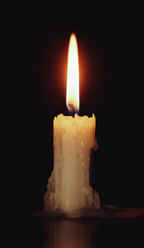 Age: 56
No. of marriages: 2, John Melvin See Jr 1962-64(?), Paul McCartney 1969-98
Married to Paul McCartney on March 12,1969
Died on April 17, 1998
No. of children:4, Heather[See]age 44,Mary (McCartney) Donald age 37, Stella age 34, James age 29
Linda Eastman met Paul McCartney at a party in 1968 when she knelt down in front of him to take his photo. They then exchanged room numbers and "saw" eachother (if you know what I mean;). To keep Paul's attention she'd send him letters and even a retouched photo of herself, Paul, and her daughter Heather. Paul must have been MadferIt because when Linda came over and he had two other female "friends" there he kicked them out an invited her in. They married in March 1969 at the registry in London because Linda was "in the Family way." Before meeting Paul, Linda grew up in New York state, was considered the "wild one" in her family, HAD to marry her then boyfriend John Melvin See because he also got her pregnant. Melvin (as he went by) was a geophysicist and Linda left him after he wanted to go to Africa when Heather was really little and the marriage wasn't destined to work out anyways. After Melvin left her she became a photographer for rock stars, then met Paul. Since then she had 3 more children, helped Paul with his band "Wings", became a vegetarian, and most recently had to battle breast cancer. Very very sadly Linda recently lost her battle with breast cancer and DIED on April 17, 1998!
My heart-felt condolances go out to Paul and his children, Mary, Stella, James, and Linda's daughter Heather. May God comfort you at this time.
In September 1998 Mary married Alistair Donald and in late March or possibly early April 1999 they had a baby boy they named Arthur.
In the Summer of 2001 Paul became engaged to 34 year old Heather Mills, an advocate for banning landmines and helping amputee victims, since she is one herself.
June 2002, Paul & Heather (Mills) McCartney got married and in November 2003 they had a daughter that they named Beatrice.
Meanwhile in August 2002 Mary (McCartney) Donald had another son.

Heather (Mills) McCartney
Age: 38
No. of marriages: 2
Married Paul McCartney from June 2002 - June 2006
No. of children: 1, Beatrice, born in November 2003
Heather was a former model and political activist who had lost her leg in a motorcycle-pedestrian traffic accident in 1993.

In 1999 she met Paul McCartney at an anti-land mine benefit. They got together over shared interests and because Paul's wife Linda had died over a year ealier. They married in the fall of 2002, had a daughter they named Bearice in the fall of 2003, and just recently split. We'll see how the breakup goes for them.


What daughter Stella said about Chloe and everything...Here!
Why did Linda McCartney sort of look like "Cindy Beale" from Eastenders?


,
Linda McCarntney &
Meg (Matthews) Gallagher, look-a-likes and do-a-likes?




George & Olivia Harrison
Olivia Trinidad Arias Harrison
Age: 59
No. of marriages: 1
Married to George Harrison in Sept. 1978 until Nov. 29, 2001
No. of children:1, Dhani age 28
Oivia met George through a mutual friend in the mid-Seventies. They started writing letters to each other because they had similar interests (and they even sort of looked similar because both have brown hair and brown eyes, eventhough now they're going grey;). I think they started living together in 1977 or so, after George got his divorce from Patty (who went on to marry Eric Clapton) in 1977. George & Olivia though didn't get married until September, 1978 which was about a month after their son Dhani was born on Aug. 1, 1978. I think George had wanted to make sure he wasn't sterile and could produce a child before he got married again because when he and Patty were married they couldn't have any children (which I think is kinda sad:( don't you?). Olivia grew up in the wealthier part of Mexico (hence her hispanic name). Which is actually quite different from the background that George came from (maybe it had something to do with meeting German girl Astrid Kirchner, many years ago), but I guess that's alright. I think Olivia likes to keep out of the spotlight some and just help George with his business and religious endevors in the background.
Some very sad news indeed: On November 29, 2001, George Harrison died of cancer in LA, with Olivia and Dhani at his side. Thus is yet another Beatle widow...


Ringo and Barbara Starr
Barbara (Bach) Starkey
Age: 60
No. of marriages: 2
Married Ringo Star in 1981
No. of children: 2 (w/first husband)
Barbara met Ringo on the set of a caveman movie in the late 1970's. Before that Barabara was in a few "James Bond" movies and did some acting in a few other things. I don't think she's any relation to Catherine Bach who played "Daisy Duke" on the old "Dukes of Hazzard" TV show (though I may be wrong). Ringo and Barbara married in 1981, and their wedding was attended by all of the surviving Beatles and their wives (obviously John Lennon couldn't go), which I think was a touching gesture. Ringo and Barbara never had any children together, but she gets to play "grandma" to Ringo's 1 grandchild, Zack's daughter. (This is especially true since Ringo's first wife Maureen died suddenly in 1994 or complications after a bone marrow transplant). I think I read once that for the past several years Ringo and Barbara have been trying to stay sober together after years of drinking. I commend them for that and wish them the best of luck.

---
Beatles First Wives Info
Oasis Wives page
Beatles and Oasis (and wives) anagrams
Back
---