A Tribute of Love and Remembrance for the Life of Holly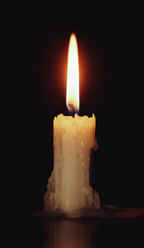 Holly Anne Lester was born in Bundaberg on the 27th of October, 1981.

She attended Primary School at Sharon, as well as Anakie on the Gemfields. She spent her high school years at North Bundaberg High School and was completing year 12.

Holly was a dreamer and this led to scores of brilliant artworks and hundreds of creative poems as well as a recently blossoming drama talent. Her spare time was spent drawing, painting, listening to music, writing poems and most recently learning to p y guitar.

Holly worked at McDonald's West from December 1997, and worked extremely hard, recently receiving an encouragement award recognising a job well done.

Much loved and appreciated by teachers and peers, Holly was always caring and loyal to all those she knew, especially her close friends at North.

She was a much loved daughter to Keith and Ann and a beloved sister to Leisa and Sarah. She was also loved by all of her extensive family.

On behalf of Holly, we as a family urge you to hold on to all those pleasant and beautiful memories Holly brought to our lives as a daughter, sister, granddaughter, relative and friend to us all here today.


---

~*~..as her spirits fly free ___ in our hearts her youth and beauty will forever be..~*~
Always Sweet Sixteen.


---