Holly Anne Lester
27/10/81 - 24/10/98




~*~..choose life over destruction ___ fulfillment over death
don't breathe out intoxication ___ exhale your own breath..~*~
--- Holly Anne Lester

This page is a dedication to my best friend Holly who was a person who I held a lot of respect and love for. She was my best friend in the last couple of years I was in high school.




This is a summary of her life which appeared in the funeral program

Holly's Death & Vale notices

A picture of Holly and me taken August 1998.

This is an unfinished picture of Courtney Love that Holly was drawing for me before she died. Her mother gave it to me at her wake. The picture was a little big for the scanner so the words Kat Love (in a heart) Holly at the top are a little cut off.

Holly was a very gifted poet as well as artist ... since her death over a year ago she has had an exhibition of her artwork and also some of her poetry at the art centre here in Bundaberg.

Here is a copy of the newspaper article Hollys Legacy that appeared a year after her death advertising her artworks exhibition.

This is a newspaper photo of a painting called Robin.

Heres another newspaper photo of a painting called Hope.

Here is a copy of a poem that she wrote entitled The Gift of Friends

This is another poem which she'd given to Monique ... a girl who was very special to Holly ... and vice versa ... called Little Bird

Holly was a very one off person ... I know I will never again meet anyone who will ever come close to her ... She put an amazing amount of energy into her friends and family and helping people always brought her great pleasure.

Holly taught me a lot of things, and she left with so many wonderful memories so that I know she will never die in my heart. She was loved by so many other people as well who will also never be able to forgot her. The church at her funeral was packed full with countless people who all cared for her.

Peace and love girl ...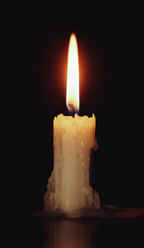 ~*~..as her spirits fly free ___ in our hearts her youth and beauty will forever be..~*~
Always Sweet Sixteen.
---