WELCOME TO STUDENTEK
PC's for The College Bound Student!
Are you fed up with waiting on long lines in the library just to use a PC?
Tired of sharing a PC with your roommate, friends, or other people.
Frustrated because you can't buy a new PC.
We have the answer to your problem.
We have affordable PC's custom built for your needs.
All of our computers are built by A+ Certified Technician's
Available Computers at this time are:
PAYPAL The Secure way to send and receive money online. Get your free account today!
EBAY The online super store.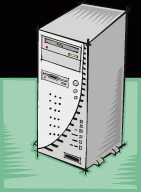 Email: systeks@hotmail.com