Lion of Juda Ministries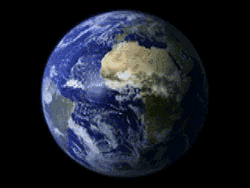 John 3:14 And as Moses lifted up the serpent in the wilderness, even so must the Son of man be lifted up:
Acts 5:31 Him hath God exalted with his right hand to be a Prince and a Saviour, for to give repentance to Israel, and forgivglasseness of sins.
Hello Believers in Jesus Christ and those that are seeking answers to today's ever changing world! God has given us the answer to all that is happening in this world today! Jesus is the light! Acts 26:18 To open their eyes, and to turn them from darkness to light, and from the power of Satan unto God, that they may receive forgiveness of sins, and inheritance among them which are sanctified by faith that is in me. This page is dedicated to informing those who want to know what is taking place in this World and how it applies to your life, for the Believer and Unbeliever alike. There is only one Truth! Jesus and his Word. Hebrews 12:2 Looking unto Jesus the author and finisher of our faith; The Holy Scriptures have in them th e answers to life's most pressing questions! Proverbs 24:5 A wise man is strong; yea, a man of knowledge increaseth strength. I hope with God's help to increase the knowledge of those that choose to be informed! James 3:17 But The wisdom that is from above is first pure, then peaceable, gentle, and easy to be entreated, full of mercy and good fruits, without partiality, and without hypocrisy. All Glory, Honor, Power and Praise to my Father in Heaven! May God Bless and open your eyes to the way of Truth! Wayne
John 8:32 And ye shall know the truth, and the truth shall make you free.
John 4:44 For Jesus himself testified, that a prophet hath no honour in his own country.
Mark 6:4 A prophet is not without honour, but in his own country, and among his own kin, and in his own house.
James 1:5 If any of you lack wisdom, let him ask of God, that giveth to all men liberally, and upbraideth not; and it shall be given him.
Genesis 1:29 And God said, Behold, I have given you every herb bearing seed, which is upon the face of all the earth, and every tree, in the which is the fruit of a tree yielding seed; to you it shall be for meat.
1 Timothy 4:1-5 Now the Spirit speaketh expressly, that in the latter times some shall depart from the faith, giving heed to seducing spirits, and doctrines of devils; Speaking lies in hypocrisy having their conscience seared with a hot iron; Forbidding to marry, and commanding to abstain from meats, which God hath created to be received with thanksgiving of them which believe and know the truth. For every creature of God is good, and nothing to be refused, if it be received with thanksgiving: For it is sanctified by the word of God and prayer.
2 Timothy 3:16 All scripture is given by inspiration of God, and is profitable for doctrine, for reproof, for correction, for instruction in righteousness: 17That the man of God may be perfect, thoroughly furnished unto all good works.
2 Corinthians 2:14 Now thanks be unto God, which always causeth us to triumph in Christ,
Hebrews 6:7 For the earth which drinketh in the rain that cometh oft upon it, and bringeth forth herbs meet for them by whom it is dressed, receiveth blessing from God:
Romans 11:29 For the gifts and calling of God are without repentance.
Galatians 3:1 who hath bewitched you, that ye should not obey the truth,
1 Samuel 15:53 For rebellion is as the sin of witchcraft, and stubbornness is as iniquity and idolatry.
Revelation 18:2 Babylon the great is fallen, is fallen, and is become the habitation of devils, and the hold of every foul spirit, and a cage of every unclean and hateful bird.
Galatians 4:26 But Jerusalem which is above is free, which is the mother of us all.
Hebrews 6:7 For the earth which drinketh in the rain that cometh oft upon it, and bringeth forth herbs meet for them by whom it is dressed, receiveth blessing from God:
Galatians 4:31 So then, brethren, we are not children of the bondwoman, but of the free.
Matthew 7:20 Wherefore by their fruits ye shall know them.
Galatians 5:13 For, brethren, ye have been called unto liberty;
1 Peter 2:16 As free, and not using your liberty for a cloke of maliciousness, but as the servants of God.
2 Corinthians 4:6 For God, who commanded the light to shine out of darkness, hath shined in our hearts, to give the light of the knowledge of the glory of God in the face of Jesus Christ.
2 Corinthiuans 3:18 But we all, with open face beholding as in a glass the glory of the Lord, are changed into the same image from glory to glory, even as by the Spirit of the Lord.
Romans 8:31 If God be for us, who can be against us? 32He that spared not his own Son, but delivered him up for us all, how shall he not with him also freely give us all things?
Matthew 5:5 Blessed are the meek: for they shall inherit the earth.
Daniel 7:18 But the saints of the most High shall take the kingdom, and possess the kingdom for ever, even for ever and ever.
Luke 12:32 Fear not, little flock; for it is your Father's good pleasure to give you the kingdom.
Hebrews 12:13 And make straight paths for your feet, lest that which is lame be turned out of the way;
Matthew 7:13 Enter ye in at the strait gate: for wide is the gate, and broad is the way, that leadeth to destruction, and many there be which go in thereat:
Matthew 22:14 For many are called, but few are chosen.
Matthew 20:16 So the last shall be first, and the first last: for many be called, but few chosen.
Revelation 17:14 and they that are with him are called, and chosen, and faithful.
Hebrews 13:8 Jesus Christ the same yesterday, and to day, and for ever.
Hebrews 12:2 Looking unto Jesus the author and finisher of our faith;
John 8:32 And ye shall know the truth, and the truth shall make you free.
Hebrews 6:18 That by two immutable things, in which it was impossible for God to lie,
2 Corinthians 4:5 For we preach not ourselves, but Christ Jesus the Lord;
Psalm 12:6 The words of the LORD are pure words: as silver tried in a furnace of earth, purified seven times.
1 Timothy 6:1 If any man teach otherwise, and consent not to wholesome words, even the words of our Lord Jesus Christ, and to the doctrine which is according to godliness; 4He is proud,
Psalm 119:51 The proud have had me greatly in derision: yet have I not declined from thy law.
Proverbs 6:23 For the commandment is a lamp; and the law is light; and reproofs of instruction are the way of life:
Hebrews 12:8 But if ye be without chastisement, whereof all are partakers, then are ye bastards, and not sons.
Psalm 119:21 Thou hast rebuked the proud that are cursed, which do err from thy commandments.
1 Corinthians 14:33 For God is not the author of confusion,
1 Timothy 2:12 But I suffer not a woman to teach,
1 Timothy 2:14 And Adam was not deceived, but the woman being deceived was in the transgression.
Matthew 10:16 Behold, I send you forth as sheep in the midst of wolves: be ye therefore wise as serpents, and harmless as doves.
Proverbs 25:24 It is better to dwell in the corner of the housetop, than with a brawling woman and in a wide house.
Romans 8:19 For the earnest expectation of the creature waiteth for the manifestation of the sons of God.
Romans 12:1 I beseech you therefore, brethren, by the mercies of God, that ye present your bodies a living sacrifice, holy, acceptable unto God, which is your reasonable service.
Philippians 2:15 That ye may be blameless and harmless, the sons of God,
Matthew 3:11 he shall baptize you with the Holy Ghost, and with fire:
Luke 12:35 Let your loins be girded about, and your lights burning;
Romans 12:11 Not slothful in business; fervent in spirit; serving the Lord;
Ecclesiastes 8:4 Where the word of a king is, there is power:
Hebrews 4:12 For the word of God is quick, and powerful, and sharper than any twoedged sword, piercing even to the dividing asunder of soul and spirit, and of the joints and marrow, and is a discerner of the thoughts and intents of the heart.
1 Corinthians 14:1 Follow after charity, and desire spiritual gifts, but rather that ye may prophesy.
James 1:17 Every good gift and every perfect gift is from above, and cometh down from the Father of lights, with whom is no variableness, neither shadow of turning.
1 Peter 5:4 And when the chief Shepherd shall appear, ye shall receive a crown of glory that fadeth not away.
Psalm 24:10 The LORD of hosts, he is the King of glory.
Psalm 145:11 They shall speak of the glory of thy kingdom, and talk of thy power;
1 John 2:27 But the anointing which ye have received of him abideth in you,
Luke 24:49 power from on high.
James 2:8 If ye fulfil the royal law according to the scripture, Thou shalt love thy neighbour as thyself, ye do well:
Acts 17:28 For in him we live, and move, and have our being;
James 4:6 But he giveth more grace.
Revelation 5:5 behold, the Lion of the tribe of Juda, the Root of David, hath prevailed to open the book,
Isaiah 11:5 And righteousness shall be the girdle of his loins, and faithfulness the girdle of his reins.
For translaed version of this page click
on country flag
below!