Lion of Juda Ministries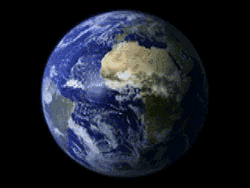 John 3:14 And as Moses lifted up the serpent in the wilderness, even so must the Son of man be lifted up:
Acts 5:31 Him hath God exalted with his right hand to be a Prince and a Saviour, for to give repentance to Israel, and forgivglasseness of sins.
Hello Believers in Jesus Christ and those that are seeking answers to today's ever changing world! God has given us the answer to all that is happening in this world today! Jesus is the light! Acts 26:18 To open their eyes, and to turn them from darkness to light, and from the power of Satan unto God, that they may receive forgiveness of sins, and inheritance among them which are sanctified by faith that is in me. This page is dedicated to informing those who want to know what is taking place in this World and how it applies to your life, for the Believer and Unbeliever alike. There is only one Truth! Jesus and his Word. Hebrews 12:2 Looking unto Jesus the author and finisher of our faith; The Holy Scriptures have in them th e answers to life's most pressing questions! Proverbs 24:5 A wise man is strong; yea, a man of knowledge increaseth strength. I hope with God's help to increase the knowledge of those that choose to be informed! James 3:17 But The wisdom that is from above is first pure, then peaceable, gentle, and easy to be entreated, full of mercy and good fruits, without partiality, and without hypocrisy. All Glory, Honor, Power and Praise to my Father in Heaven! May God Bless and open your eyes to the way of Truth! Wayne
John 8:32 And ye shall know the truth, and the truth shall make you free.
John 4:44 For Jesus himself testified, that a prophet hath no honour in his own country.
Mark 6:4 A prophet is not without honour, but in his own country, and among his own kin, and in his own house.
James 1:5 If any of you lack wisdom, let him ask of God, that giveth to all men liberally, and upbraideth not; and it shall be given him.
Genesis 1:29 And God said, Behold, I have given you every herb bearing seed, which is upon the face of all the earth, and every tree, in the which is the fruit of a tree yielding seed; to you it shall be for meat.
1 Timothy 4:1-5 Now the Spirit speaketh expressly, that in the latter times some shall depart from the faith, giving heed to seducing spirits, and doctrines of devils; Speaking lies in hypocrisy having their conscience seared with a hot iron; Forbidding to marry, and commanding to abstain from meats, which God hath created to be received with thanksgiving of them which believe and know the truth. For every creature of God is good, and nothing to be refused, if it be received with thanksgiving: For it is sanctified by the word of God and prayer.
2 Timothy 3:16 All scripture is given by inspiration of God, and is profitable for doctrine, for reproof, for correction, for instruction in righteousness: 17That the man of God may be perfect, thoroughly furnished unto all good works.
1 Corinthians 15:57 But thanks be to God, which giveth us the victory through our Lord Jesus Christ.
Psalm 2:2 The kings of the earth set themselves, and the rulers take counsel together, against the Lord, and against his anointed,
Romans 8:37 we are more than conquerors through him that loved us.
1 John 2:27 But the anointing which ye have received of him abideth in you,
Romans 11:29 For the gifts and calling of God are without repentance.
Hebrews 13:8 Jesus Christ the same yesterday, and to day, and for ever.
Luke 12:15 Take heed, and beware of covetousness: for a man's life consisteth not in the abundance of the things which he possesseth.
1 Timothy 6:6 But godliness with contentment is great gain.
Acts 17:28 For in him we live, and move, and have our being;
Romans 8:16 The Spirit itself beareth witness with our spirit, that we are the children of God:
John 13:35 By this shall all men know that ye are my disciples, if ye have love one to another.
Romans 12:10 Be kindly affectioned one to another with brotherly love;
John 7:24 Judge not according to the appearance, but judge righteous judgment.
Matthew 15:11 Not that which goeth into the mouth defileth a man;
Hebrews 10:26 For if we sin wilfully after that we have received the knowledge of the truth, there remaineth no more sacrifice for sins,
1 Timothy 5:15 For some are already turned aside after Satan.
Colossians 2:18 Let no man beguile you of your reward in a voluntary humility and worshipping of angels, intruding into those things which he hath not seen, vainly puffed up by his fleshly mind,
1 Timothy 6:17 Fight the good fight of faith,
Hebrews 11:1 Now faith is the substance of things hoped for, the evidence of things not seen.
Psalm 23:4 Yea, though I walk through the valley of the shadow of death, I will fear no evil: for thou art with me; thy rod and thy staff they comfort me.
1 Peter 4:19 Wherefore let them that suffer according to the will of God commit the keeping of their souls to him in well doing, as unto a faithful Creator.
Galatians 6:10 As we have therefore opportunity, let us do good unto all men, especially unto them who are of the household of faith.
Romans 14:13 but judge this rather, that no man put a stumblingblock or an occasion to fall in his brother's way.
Romans 8:28 And we know that all things work together for good to them that love God, to them who are the called according to his purpose.
Proverbs 21:30 There is no wisdom nor understanding nor counsel against the Lord.
1 Corinthians 10:22 Do we provoke the Lord to jealousy? are we stronger than he?
Habakkuk 2:14 For the earth shall be filled with the knowledge of the glory of the Lord, as the waters cover the sea.
2 Corinthians 4:5 For we preach not ourselves, but Christ Jesus the Lord; and ourselves your servants for Jesus' sake.
1 Peter 5:2 not by constraint, but willingly; not for filthy lucre, but of a ready mind;
Luke 9:60 Let the dead bury their dead: but go thou and preach the kingdom of God.
1 Corinthians 1:21 For after that in the wisdom of God the world by wisdom knew not God, it pleased God by the foolishness of preaching to save them that believe.
Psalm 24:10 The Lord of hosts, he is the King of glory.
1 Corinthians 13:11 When I was a child, I spake as a child, I understood as a child, I thought as a child: but when I became a man, I put away childish things.
1 Timothy 4:8 For bodily exercise profiteth little: but godliness is profitable unto all things, having promise of the life that now is, and of that which is to come.
1 Corinthians 1:26 For ye see your calling, brethren, how that not many wise men after the flesh, not many mighty, not many noble, are called: 27But God hath chosen the foolish things of the world to confound the wise; and God hath chosen the weak things of the world to confound the things which are mighty; 28And base things of the world, and things which are despised, hath God chosen, yea, and things which are not, to bring to nought things that are: 29That no flesh should glory in his presence. 30But of him are ye in Christ Jesus, who of God is made unto us wisdom, and righteousness, and sanctification, and redemption: 31That, according as it is written, He that glorieth, let him glory in the Lord.
1 Peter 5:4 a crown of glory that fadeth not away.
Matthew 6:33 But seek ye first the kingdom of God, and his righteousness;
1 Timothy 5:8 But if any provide not for his own, and specially for those of his own house, he hath denied the faith, and is worse than an infidel.
2 Corinthians 6:15 And what concord hath Christ with Belial? or what part hath he that believeth with an infidel?
1 Corinthians 13:4 Charity suffereth long, and is kind; charity envieth not; charity vaunteth not itself, is not puffed up, 5Doth not behave itself unseemly, seeketh not her own, is not easily provoked, thinketh no evil; 6Rejoiceth not in iniquity, but rejoiceth in the truth; 7Beareth all things, believeth all things, hopeth all things, endureth all things. 8Charity never faileth:
Luke 6:37 For if ye love them which love you, what thank have ye? for sinners also love those that love them.
Romans 5:8 But God commendeth his love toward us, in that, while we were yet sinners, Christ died for us.
Romans 12:1 I beseech you therefore, brethren, by the mercies of God, that ye present your bodies a living sacrifice, holy, acceptable unto God, which is your reasonable service.
1 Samuel 13:14 the Lord hath sought him a man after his own heart,
Isaiah 53:7 He was oppressed, and he was afflicted, yet he opened not his mouth: he is brought as a lamb to the slaughter, and as a sheep before her shearers is dumb, so he openeth not his mouth.
Philippians 1:29 For unto you it is given in the behalf of Christ, not only to believe on him, but also to suffer for his sake;
1 Corinthians 4:12 being reviled, we bless; being persecuted, we suffer it:
2 Timothy 3:12 Yea, and all that will live godly in Christ Jesus shall suffer persecution.
2 Corinthians 2:14 Now thanks be unto God, which always causeth us to triumph in Christ, and maketh manifest the savour of his knowledge by us in every place.
Hebrews 6:12 That ye be not slothful, but followers of them who through faith and patience inherit the promises.
Psalm 35:4 Let them be confounded and put to shame that seek after my soul: let them be turned back and brought to confusion that devise my hurt.
Psalm 40:14 Let them be ashamed and confounded together that seek after my soul to destroy it; let them be driven backward and put to shame that wish me evil.
Psalm 54:3 For strangers are risen up against me, and oppressors seek after my soul: they have not set God before them.
Psalm 63:1 O God, thou art my God; early will I seek thee: my soul thirsteth for thee,
Isaiah 26:9 With my soul have I desired thee in the night; yea, with my spirit within me will I seek thee early: for when thy judgments are in the earth, the inhabitants of the world will learn righteousness.
Luke 17:21 Neither shall they say, Lo here! or, lo there! for, behold, the kingdom of God is within you.
Ephesians 3:17 That Christ may dwell in your hearts by faith; that ye, being rooted and grounded in love, 18May be able to comprehend with all saints what is the breadth, and length, and depth, and height; 19And to know the love of Christ, which passeth knowledge, that ye might be filled with all the fulness of God.
John 6:63 It is the spirit that quickeneth;
2 Corinthians 1:21 Now he which stablisheth us with you in Christ, and hath anointed us, is God;
1 Samuel 26:9 for who can stretch forth his hand against the Lord's anointed, and be guiltless?
Psalm 89:18 For the Lord is our defence; and the Holy One of Israel is our king.
1 Peter 5:7 Casting all your care upon him; for he careth for you.
Hebrews 4:15 For we have not an high priest which cannot be touched with the feeling of our infirmities;
Matthew 10:38 And he that taketh not his cross, and followeth after me, is not worthy of me.
Philippians 3:14 I press toward the mark for the prize of the high calling of God in Christ Jesus.
1 Corinthians 9:24 Know ye not that they which run in a race run all, but one receiveth the prize? So run, that ye may obtain.
Acts 24:16 And herein do I exercise myself,
2 Corinthians 13:5 Examine yourselves, whether ye be in the faith; prove your own selves. Know ye not your own selves, how that Jesus Christ is in you,
Colossians 2:10 And ye are complete in him, which is the head of all principality and power:
Luke 12:4 And I say unto you my friends, Be not afraid of them that kill the body, and after that have no more that they can do.
John 15:14 Ye are my friends, if ye do whatsoever I command you.
1 John 5:14 And this is the confidence that we have in him, that, if we ask any thing according to his will, he heareth us:
Zechariah 12:10 And I will pour upon the house of David, and upon the inhabitants of Jerusalem, the spirit of grace and of supplications:
Romans 4:6 Even as David also describeth the blessedness of the man, unto whom God imputeth righteousness without works, 7Saying, Blessed are they whose iniquities are forgiven, and whose sins are covered. 8Blessed is the man to whom the Lord will not impute sin.
Galatians 6:14 But God forbid that I should glory, save in the cross of our Lord Jesus Christ,
1 Corinthians 1:18 For the preaching of the cross is to them that perish foolishness; but unto us which are saved it is the power of God.
Proverbs 27:5 Open rebuke is better than secret love.
Hebrews 12:5 And ye have forgotten the exhortation which speaketh unto you as unto children, My son, despise not thou the chastening of the Lord, nor faint when thou art rebuked of him: 6For whom the Lord loveth he chasteneth, and scourgeth every son whom he receiveth.
2 Timothy 3:16 All scripture is given by inspiration of God, and is profitable for doctrine, for reproof, for correction, for instruction in righteousness:
Colossians 1:10 That ye might walk worthy of the Lord unto all pleasing, being fruitful in every good work, and increasing in the knowledge of God;
2 Peter 1:2 Grace and peace be multiplied unto you through the knowledge of God, and of Jesus our Lord,
Matthew 10:36 And a man's foes shall be they of his own household.
Mark 3:35 For whosoever shall do the will of God, the same is my brother, and my sister, and mother.
Mathew 6:34 Take therefore no thought for the morrow: for the morrow shall take thought for the things of itself. Sufficient unto the day is the evil thereof.
Philippians 3:18 For many walk, of whom I have told you often, and now tell you even weeping, that they are the enemies of the cross of Christ:
Luke 14:3 And Jesus answering spake unto the lawyers and Pharisees, saying, Is it lawful to heal on the sabbath day?
John 3:7 Marvel not that I said unto thee, Ye must be born again.
1 Timothy 6:3 If any man teach otherwise, and consent not to wholesome words, even the words of our Lord Jesus Christ, and to the doctrine which is according to godliness; 4He is proud,
James 1:19 Wherefore, my beloved brethren, let every man be swift to hear, slow to speak, slow to wrath:
James 1:20 For the wrath of man worketh not the righteousness of God.
Matthew 7:20 Wherefore by their fruits ye shall know them.
Colossians 3:15 And let the peace of God rule in your hearts, to the which also ye are called in one body; and be ye thankful.
1 Thessalonians 5:18 In every thing give thanks: for this is the will of God in Christ Jesus concerning you.
1 Timothy 4:4 For every creature of God is good, and nothing to be refused, if it be received with thanksgiving:
Hebrews 6:10 For God is not unrighteous to forget your work and labour of love, which ye have shewed toward his name, in that ye have ministered to the saints, and do minister.
Revelation 22:2 and the leaves of the tree were for the healing of the nations.
Ezekiel 47:12 and the fruit thereof shall be for meat, and the leaf thereof for medicine.
Romans 3:4 yea, let God be true,
Colossians 3:15 And let the peace of God rule in your hearts, to the which also ye are called in one body; and be ye thankful.
2 Peter 3:18 But grow in grace, and in the knowledge of our Lord and Saviour Jesus Christ. To him be glory both now and for ever. Amen.
Philippians 2:10 That at the name of Jesus every knee should bow, of things in heaven, and things in earth, and things under the earth;
Psalm 96:7 Give unto the Lord, O ye kindreds of the people, give unto the Lord glory and strength. 8Give unto the Lord the glory due unto his name:
Romans 12:1 I beseech you therefore, brethren, by the mercies of God, that ye present your bodies a living sacrifice, holy, acceptable unto God, which is your reasonable service.
Revelation 5:5 behold, the Lion of the tribe of Juda, the Root of David, hath prevailed to open the book,
Isaiah 11:5 And righteousness shall be the girdle of his loins, and faithfulness the girdle of his reins.
For translaed version of this page click
on country flag
below!