LION OF JUDA MINISTRIES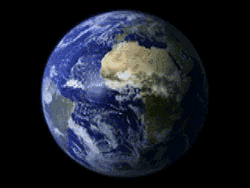 John 3:14 And as Moses lifted up the serpent in the wilderness, even so must the Son of man be lifted up:
Acts 5:31 Him hath God exalted with his right hand to be a Prince and a Saviour, for to give repentance to Israel, and forgivglasseness of sins.
Hello Believers in Jesus Christ and those that are seeking answers to today's ever changing world! God has given us the answer to all that is happening in this world today! Jesus is the light! Acts 26:18 To open their eyes, and to turn them from darkness to light, and from the power of Satan unto God, that they may receive forgiveness of sins, and inheritance among them which are sanctified by faith that is in me. This page is dedicated to informing those who want to know what is taking place in this World and how it applies to your life, for the Believer and Unbeliever alike. There is only one Truth! Jesus and his Word. Hebrews 12:2 Looking unto Jesus the author and finisher of our faith; The Holy Scriptures have in them th e answers to life's most pressing questions! Proverbs 24:5 A wise man is strong; yea, a man of knowledge increaseth strength. I hope with God's help to increase the knowledge of those that choose to be informed! James 3:17 But The wisdom that is from above is first pure, then peaceable, gentle, and easy to be entreated, full of mercy and good fruits, without partiality, and without hypocrisy. All Glory, Honor, Power and Praise to my Father in Heaven! May God Bless and open your eyes to the way of Truth! Wayne
John 8:32 And ye shall know the truth, and the truth shall make you free.
John 4:44 For Jesus himself testified, that a prophet hath no honour in his own country.
Mark 6:4 A prophet is not without honour, but in his own country, and among his own kin, and in his own house.
James 1:5 If any of you lack wisdom, let him ask of God, that giveth to all men liberally, and upbraideth not; and it shall be given him.
Genesis 1:29 And God said, Behold, I have given you every herb bearing seed, which is upon the face of all the earth, and every tree, in the which is the fruit of a tree yielding seed; to you it shall be for meat.
1 Timothy 4:1-5 Now the Spirit speaketh expressly, that in the latter times some shall depart from the faith, giving heed to seducing spirits, and doctrines of devils; Speaking lies in hypocrisy having their conscience seared with a hot iron; Forbidding to marry, and commanding to abstain from meats, which God hath created to be received with thanksgiving of them which believe and know the truth. For every creature of God is good, and nothing to be refused, if it be received with thanksgiving: For it is sanctified by the word of God and prayer.
2 Timothy 3:16 All scripture is given by inspiration of God, and is profitable for doctrine, for reproof, for correction, for instruction in righteousness: 17That the man of God may be perfect, thoroughly furnished unto all good works.
1 Corinthians 15:57 But thanks be to God, which giveth us the victory through our Lord Jesus Christ.
Psalm 86:5 For thou, LORD, art good, and ready to forgive; and plenteous in mercy unto all them that call upon thee.
2 Corinthians 9:8 And he said unto me, My grace is sufficient for thee: for my strength is made perfect in weakness. Most gladly therefore will I rather glory in my infirmities, that the power of Christ may rest upon me.
1 Peter 4:14 If ye be reproached for the name of Christ, happy are ye; for the spirit of glory and of God resteth upon you:
2 Corinthians 9:8 And God is able to make all grace abound toward you; that ye, always having all sufficiency in all things, may abound to every good work:
1 Peter 5:10 But the God of all grace, who hath called us unto his eternal glory by Christ Jesus, after that ye have suffered a while, make you perfect, stablish, strengthen, settle you.
2 Samuel 3:1 But David waxed stronger and stronger,
1 John 4:4 because greater is he that is in you, than he that is in the world.
Revelation 18:2 every foul spirit, and a cage of every unclean and hateful bird.
Galatians 4:26 But Jerusalem which is above is free, which is the mother of us all.
John 3:8 The wind bloweth where it listeth, and thou hearest the sound thereof, but canst not tell whence it cometh, and whither it goeth: so is every one that is born of the Spirit.
Psalm 137:6 If I do not remember thee, let my tongue cleave to the roof of my mouth; if I prefer not Jerusalem above my chief joy.
John 6:63 It is the spirit that quickeneth; the flesh profiteth nothing:
Matthew 12:30 He that is not with me is against me;
Matthew 10:36 And a man's foes shall be they of his own household.
Romans 8:7 Because the carnal mind is enmity against God: for it is not subject to the law of God, neither indeed can be.
Matthew 7:21 Not every one that saith unto me, Lord, Lord, shall enter into the kingdom of heaven; but he that doeth the will of my Father which is in heaven.
Matthew 18:3 Except ye be converted, and become as little children, ye shall not enter into the kingdom of heaven.
Proverbs 6:23 For the commandment is a lamp; and the law is light; and reproofs of instruction are the way of life:
Revelation 19:2 For true and righteous are his judgments: for he hath judged the great whore,
Revelation 18:7 How much she hath glorified herself, and lived deliciously, so much torment and sorrow give her: for she saith in her heart, I sit a queen, and am no widow, and shall see no sorrow.
Proverbs 9:6 Forsake the foolish, and live; and go in the way of understanding.
Psalm 119:105 Thy word is a lamp unto my feet, and a light unto my path.
Romans 9:14 For as many as are led by the Spirit of God, they are the sons of God.
Jeremiah 20:17 because he slew me not from the womb; or that my mother might have been my grave,
Romans 8:29 For whom he did foreknow, he also did predestinate to be conformed to the image of his Son, that he might be the firstborn among many brethren.
1 Peter 2:17 Honour all men. Love the brotherhood.
2 Corinthians 3:17 and where the Spirit of the Lord is, there is liberty.
Romans 8:9 Now if any man have not the Spirit of Christ, he is none of his.
Hebrews 12:8 But if ye be without chastisement, whereof all are partakers, then are ye bastards, and not sons.
> James 1:25 But whoso looketh into the perfect law of liberty, and continueth therein, he being not a forgetful hearer, but a doer of the work, this man shall be blessed in his deed.
James 1:22 But be ye doers of the word, and not hearers only, deceiving your own selves.
2 Corinthians 10:3 For though we walk in the flesh, we do not war after the flesh: 4(For the weapons of our warfare are not carnal, but mighty through God to the pulling down of strong holds;) 5Casting down imaginations, and every high thing that exalteth itself against the knowledge of God, and bringing into captivity every thought to the obedience of Christ; 6And having in a readiness to revenge all disobedience, when your obedience is fulfilled.
Philippians 3:14 I press toward the mark for the prize of the high calling of God in Christ Jesus.
Romans 11:29 For the gifts and calling of God are without repentance.
Numbers 14:21 But as truly as I live, all the earth shall be filled with the glory of the LORD.
Psalm 96:3 Declare his glory among the heathen, his wonders among all people.
Psalm 113:4 The LORD is high above all nations, and his glory above the heavens.
Isaiah 28:5 In that day shall the LORD of hosts be for a crown of glory, and for a diadem of beauty, unto the residue of his people,
Revelation 14:1 And, lo, a Lamb stood on the mount Sion, and with him an hundred forty and four thousand, having his Father's name written in their foreheads.
1 Corinthians 2:16 For who hath known the mind of the Lord, that he may instruct him? But we have the mind of Christ.
Philippians 2:5 Let this mind be in you, which was also in Christ Jesus: 6Who, being in the form of God, thought it not robbery to be equal with God: 7But made himself of no reputation, and took upon him the form of a servant, and was made in the likeness of men: 8And being found in fashion as a man, he humbled himself, and became obedient unto death, even the death of the cross. 9Wherefore God also hath highly exalted him, and given him a name which is above every name: 10That at the name of Jesus every knee should bow, of things in heaven, and things in earth, and things under the earth; 11And that every tongue should confess that Jesus Christ is Lord, to the glory of God the Father.
1 John 5:7 For there are three that bear record in heaven, the Father, the Word, and the Holy Ghost: and these three are one.
Ecclesiastes 8:4 Where the word of a king is, there is power:
Colossians 3:17 And whatsoever ye do in word or deed, do all in the name of the Lord Jesus, giving thanks to God and the Father by him.
Revelation 19:16 KING OF KINGS, AND LORD OF LORDS.
Daniel 4:37 King of heaven,
Psalm 30:1 I will extol thee, O LORD; for thou hast lifted me up, and hast not made my foes to rejoice over me.
Isaiah 59:19 So shall they fear the name of the LORD from the west, and his glory from the rising of the sun. When the enemy shall come in like a flood, the Spirit of the LORD shall lift up a standard against him.
Hebrews 4:12 For the word of God is quick, and powerful, and sharper than any twoedged sword, piercing even to the dividing asunder of soul and spirit, and of the joints and marrow, and is a discerner of the thoughts and intents of the heart.
Isaiah 54:17 No weapon that is formed against thee shall prosper; and every tongue that shall rise against thee in judgment thou shalt condemn. This is the heritage of the servants of the LORD, and their righteousness is of me, saith the LORD.
2 Timothy 3:16 All scripture is given by inspiration of God, and is profitable for doctrine, for reproof, for correction, for instruction in righteousness:
Hebrews 12:2 Looking unto Jesus the author and finisher of our faith;
John 1:1 In the beginning was the Word, and the Word was with God, and the Word was God.
Revelation 22:13 I am Alpha and Omega, the beginning and the end, the first and the last.
1 Corinthians 15:45 And so it is written, The first man Adam was made a living soul; the last Adam was made a quickening spirit.
1 John 2:27 But the anointing which ye have received of him abideth in you,
Luke 24:49 power from on high.
Galatians 5:25 If we live in the Spirit, let us also walk in the Spirit.
Ephesians 6:10 Finally, my brethren, be strong in the Lord, and in the power of his might.
Colossians 1:11 Strengthened with all might, according to his glorious power, unto all patience and longsuffering with joyfulness;
Philippians 4:13 I can do all things through Christ which strengtheneth me.
1 Timothy 6:12 Fight the good fight of faith, lay hold on eternal life,
Ephesians 3:16 That he would grant you, according to the riches of his glory, to be strengthened with might by his Spirit in the inner man;
Psalm 51:12 uphold me with thy free spirit.
Matthew 15:11 Not that which goeth into the mouth defileth a man;
Colossians 4:6 Let your speech be alway with grace, seasoned with salt, that ye may know how ye ought to answer every man.
Philippians 1:17 knowing that I am set for the defence of the gospel.
2 Peter 3:18 But grow in grace, and in the knowledge of our Lord and Saviour Jesus Christ. To him be glory both now and for ever. Amen.
Revelation 7:12 Blessing, and glory, and wisdom, and thanksgiving, and honour, and power, and might, be unto our God for ever and ever. Amen.
Ephesians 5:19 Speaking to yourselves in psalms and hymns and spiritual songs, singing and making melody in your heart to the Lord;
1 Peter 5:7 Casting all your care upon him; for he careth for you.
Romans 8:32 He that spared not his own Son, but delivered him up for us all, how shall he not with him also freely give us all things?
Colossians 1:16 For by him were all things created, that are in heaven, and that are in earth, visible and invisible, whether they be thrones, or dominions, or principalities, or powers: all things were created by him, and for him:
Revelation 22:2 and the leaves of the tree were for the healing of the nations.
2 Corinthians 5:7 For we walk by faith,
Romans 10:17 So then faith cometh by hearing, and hearing by the word of God.
Matthew 11:15 He that hath ears to hear, let him hear.
Proverbs 23:12 Apply thine heart unto instruction, and thine ears to the words of knowledge.
Galatians 3:5 He therefore that ministereth to you the Spirit, and worketh miracles among you, doeth he it by the works of the law, or by the hearing of faith?
Romans 2:29 But he is a Jew, which is one inwardly; and circumcision is that of the heart, in the spirit, and not in the letter; whose praise is not of men, but of God.
2 Corinthians 6:9 as unknown, and yet well known;
Luke 12:7 But even the very hairs of your head are all numbered.
John 15:19 If ye were of the world, the world would love his own: but because ye are not of the world, but I have chosen you out of the world, therefore the world hateth you.
John 3:20 For every one that doeth evil hateth the light, neither cometh to the light, lest his deeds should be reproved.
Ephesians 5:8 For ye were sometimes darkness, but now are ye light in the Lord: walk as children of light:
1 Peter 2:9 But ye are a chosen generation, a royal priesthood, an holy nation, a peculiar people; that ye should shew forth the praises of him who hath called you out of darkness into his marvellous light:
Proverbs 21:9 It is better to dwell in a corner of the housetop, than with a brawling woman in a wide house.
Matthew 5:9 Blessed are the peacemakers: for they shall be called the children of God.
Romans 8:19 For the earnest expectation of the creature waiteth for the manifestation of the sons of God.
Revelation 5:5 behold, the Lion of the tribe of Juda, the Root of David, hath prevailed to open the book,
Isaiah 11:5 And righteousness shall be the girdle of his loins, and faithfulness the girdle of his reins.
For translaed version of this page click
on country flag
below!