Lion of Juda Ministries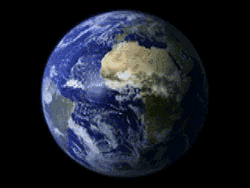 John 3:14 And as Moses lifted up the serpent in the wilderness, even so must the Son of man be lifted up:
Acts 5:31 Him hath God exalted with his right hand to be a Prince and a Saviour, for to give repentance to Israel, and forgivglasseness of sins.
Hello Believers in Jesus Christ and those that are seeking answers to today's ever changing world! God has given us the answer to all that is happening in this world today! Jesus is the light! Acts 26:18 To open their eyes, and to turn them from darkness to light, and from the power of Satan unto God, that they may receive forgiveness of sins, and inheritance among them which are sanctified by faith that is in me. This page is dedicated to informing those who want to know what is taking place in this World and how it applies to your life, for the Believer and Unbeliever alike. There is only one Truth! Jesus and his Word. Hebrews 12:2 Looking unto Jesus the author and finisher of our faith; The Holy Scriptures have in them th e answers to life's most pressing questions! Proverbs 24:5 A wise man is strong; yea, a man of knowledge increaseth strength. I hope with God's help to increase the knowledge of those that choose to be informed! James 3:17 But The wisdom that is from above is first pure, then peaceable, gentle, and easy to be entreated, full of mercy and good fruits, without partiality, and without hypocrisy. All Glory, Honor, Power and Praise to my Father in Heaven! May God Bless and open your eyes to the way of Truth! Wayne
John 8:32 And ye shall know the truth, and the truth shall make you free.
John 4:44 For Jesus himself testified, that a prophet hath no honour in his own country.
Mark 6:4 A prophet is not without honour, but in his own country, and among his own kin, and in his own house.
James 1:5 If any of you lack wisdom, let him ask of God, that giveth to all men liberally, and upbraideth not; and it shall be given him.
Genesis 1:29 And God said, Behold, I have given you every herb bearing seed, which is upon the face of all the earth, and every tree, in the which is the fruit of a tree yielding seed; to you it shall be for meat.
1 Timothy 4:1-5 Now the Spirit speaketh expressly, that in the latter times some shall depart from the faith, giving heed to seducing spirits, and doctrines of devils; Speaking lies in hypocrisy having their conscience seared with a hot iron; Forbidding to marry, and commanding to abstain from meats, which God hath created to be received with thanksgiving of them which believe and know the truth. For every creature of God is good, and nothing to be refused, if it be received with thanksgiving: For it is sanctified by the word of God and prayer.
2 Timothy 3:16 All scripture is given by inspiration of God, and is profitable for doctrine, for reproof, for correction, for instruction in righteousness: 17That the man of God may be perfect, thoroughly furnished unto all good works.
2 Corinthians 2:14 Now thanks be unto God, which always causeth us to triumph in Christ,
Romans 8:37 we are more than conquerors through him that loved us.
Hebrews 13:8 Jesus Christ the same yesterday, and to day, and for ever.
1 John 5:9 If we receive the witness of men, the witness of God is greater:
Revelation 3:5 He that overcometh, the same shall be clothed in white raiment;
Matthew 5:20 For I say unto you, That except your righteousness shall exceed the righteousness of the scribes and Pharisees, ye shall in no case enter into the kingdom of heaven.
Isaiah 10:1 Woe unto them that decree unrighteous decrees, and that write grievousness which they have prescribed; 2To turn aside the needy from judgment, and to take away the right from the poor of my people, that widows may be their prey, and that they may rob the fatherless!
Matthew 23:33 Ye serpents, ye generation of vipers, how can ye escape the damnation of hell?
Romans 1:9 For God is my witness, whom I serve with my spirit in the gospel of his Son,
Isaiah 44:8 Fear ye not, neither be afraid: have not I told thee from that time, and have declared it? ye are even my witnesses. Is there a God beside me? yea, there is no God; I know not any.
Matthew 10:28 And fear not them which kill the body, but are not able to kill the soul: but rather fear him which is able to destroy both soul and body in hell.
Revelation 1:18 I am he that liveth, and was dead; and, behold, I am alive for evermore, Amen; and have the keys of hell and of death.
2 Timothy 4:2 Preach the word; be instant in season, out of season; reprove, rebuke, exhort with all longsuffering and doctrine.
Ezekiel 33:6 But if the watchman see the sword come, and blow not the trumpet, and the people be not warned; if the sword come, and take any person from among them, he is taken away in his iniquity; but his blood will I require at the watchman's hand.
1 Corinthians 9:16 For though I preach the gospel, I have nothing to glory of: for necessity is laid upon me; yea, woe is unto me, if I preach not the gospel!
2 Timothy 2:15 a workman that needeth not to be ashamed, rightly dividing the word of truth.
1 Peter 5:2 not for filthy lucre,
Revelation 22:17 And whosoever will, let him take the water of life freely.
Micah 4:1 But in the last days it shall come to pass, that the mountain of the house of the LORD shall be established in the top of the mountains, and it shall be exalted above the hills; and people shall flow unto it.
Isaiah 2:2 and all nations shall flow unto it.
Psalm 25:9 The meek will he guide in judgment: and the meek will he teach his way.
2 Corinthians 10:6 And having in a readiness to revenge all disobedience, when your obedience is fulfilled.
Psalm 27:14 Wait on the LORD: be of good courage, and he shall strengthen thine heart: wait, I say, on the LORD.
Isaiah 54:17 No weapon that is formed against thee shall prosper; and every tongue that shall rise against thee in judgment thou shalt condemn. This is the heritage of the servants of the LORD, and their righteousness is of me, saith the LORD.
1 Corinthians 7:32 But I would have you without carefulness. He that is unmarried careth for the things that belong to the Lord, how he may please the Lord:
1 Corinthians 7:8 I say therefore to the unmarried and widows, It is good for them if they abide even as I. 9But if they cannot contain, let them marry: for it is better to marry than to burn.
Matthew 19:12 For there are some eunuchs, which were so born from their mother's womb: and there are some eunuchs, which were made eunuchs of men: and there be eunuchs, which have made themselves eunuchs for the kingdom of heaven's sake. He that is able to receive it, let him receive it.
Luke 7:23 And blessed is he, whosoever shall not be offended in me.
Colossians 2:10 And ye are complete in him, which is the head of all principality and power:
John 14:26 But the Comforter, which is the Holy Ghost, whom the Father will send in my name, he shall teach you all things, and bring all things to your remembrance, whatsoever I have said unto you.
1 John 2:27 But the anointing which ye have received of him abideth in you, and ye need not that any man teach you: but as the same anointing teacheth you of all things, and is truth, and is no lie, and even as it hath taught you, ye shall abide in him.
Acts 13:52 And the disciples were filled with joy, and with the Holy Ghost.
Philippians 4:13 I can do all things through Christ which strengtheneth me.
Psalm 124:1 If it had not been the LORD who was on our side, now may Israel say; 2If it had not been the LORD who was on our side, when men rose up against us: 3Then they had swallowed us up quick, when their wrath was kindled against us: 4Then the waters had overwhelmed us, the stream had gone over our soul: 5Then the proud waters had gone over our soul. 6Blessed be the LORD, who hath not given us as a prey to their teeth.
Numbers 23:19 God is not a man, that he should lie; neither the son of man, that he should repent:
Hebrews 4:15 For we have not an high priest which cannot be touched with the feeling of our infirmities; but was in all points tempted like as we are, yet without sin.
Hebrews 5:10 Called of God an high priest after the order of Melchisedec.
Hebrews 6:16 For men verily swear by the greater: and an oath for confirmation is to them an end of all strife. 17Wherein God, willing more abundantly to shew unto the heirs of promise the immutability of his counsel, confirmed it by an oath: 18That by two immutable things, in which it was impossible for God to lie, we might have a strong consolation, who have fled for refuge to lay hold upon the hope set before us: 19Which hope we have as an anchor of the soul, both sure and stedfast, and which entereth into that within the veil; 20Whither the forerunner is for us entered, even Jesus, made an high priest for ever after the order of Melchisedec.
Hebrews 7:1 For this Melchisedec, king of Salem, priest of the most high God, who met Abraham returning from the slaughter of the kings, and blessed him; 2To whom also Abraham gave a tenth part of all; first being by interpretation King of righteousness, and after that also King of Salem, which is, King of peace; 3Without father, without mother, without descent, having neither beginning of days, nor end of life; but made like unto the Son of God; abideth a priest continually.
Romans 9:15 For he saith to Moses, I will have mercy on whom I will have mercy, and I will have compassion on whom I will have compassion.
2 Corinthians 4:1 Therefore seeing we have this ministry, as we have received mercy, we faint not;
Philippians 3:14 I press toward the mark for the prize of the high calling of God in Christ Jesus.
1 Timothy 1:17 Now unto the King eternal, immortal, invisible, the only wise God,
Proverbs 21:30 There is no wisdom nor understanding norconden counsel against the LORD.
James 1:5 If any of you lack wisdom, let him ask of God, that giveth to all men liberally, and upbraideth not; and it shall be given him.
Acts 17:8 For in him we live, and move, and have our being;
Galatians 5:25 If we live in the Spirit, let us also walk in the Spirit.
Romans 8:1 There is therefore now no condemnation to them which are in Christ Jesus, who walk not after the flesh, but after the Spirit.
Romans 8:33 Who shall lay any thing to the charge of God's elect? It is God that justifieth.
Romans 5:1 Therefore being justified by faith, we have peace with God through our Lord Jesus Christ:
Colossians 3:15 And let the peace of God rule in your hearts, to the which also ye are called in one body; and be ye thankful.
1Timothy 4:4 For every creature of God is good, and nothing to be refused, if it be received with thanksgiving:
Isaiah 55:10 For as the rain cometh down, and the snow from heaven, and returneth not thither, but watereth the earth, and maketh it bring forth and bud, that it may give seed to the sower, and bread to the eater: 11So shall my word be that goeth forth out of my mouth: it shall not return unto me void, but it shall accomplish that which I please, and it shall prosper in the thing whereto I sent it.
2 Corinthians 5:7 For we walk by faith,
Hebrews 11:6 But without faith it is impossible to please him: for he that cometh to God must believe that he is, and that he is a rewarder of them that diligently seek him.
Romans 10:11 For the scripture saith, Whosoever believeth on him shall not be ashamed.
1 Corinthians 1:9 God is faithful, by whom ye were called unto the fellowship of his Son Jesus Christ our Lord.
Psalm 89:8 O LORD God of hosts, who is a strong LORD like unto thee? or to thy faithfulness round about thee?
2 Corinthians 12:9 And he said unto me, My grace is sufficient for thee: for my strength is made perfect in weakness. Most gladly therefore will I rather glory in my infirmities, that the power of Christ may rest upon me.
2 Timothy 2:12 If we suffer, we shall also reign with him: if we deny him, he also will deny us:
1 John 2:22 Who is a liar but he that denieth that Jesus is the Christ? He is antichrist, that denieth the Father and the Son.
Matthew 10:16 Behold, I send you forth as sheep in the midst of wolves: be ye therefore wise as serpents, and harmless as doves.
Galatians 5:22 But the fruit of the Spirit is love, joy, peace, longsuffering, gentleness, goodness, faith, 23Meekness, temperance: against such there is no law.
1 Peter 4:15 But let none of you suffer as a murderer, or as a thief, or as an evildoer, or as a busybody in other men's matters.
Galatians 6:7 Be not deceived; God is not mocked: for whatsoever a man soweth, that shall he also reap.
Matthew 26:52 for all they that take the sword shall perish with the sword.
Revelation 13:10 He that leadeth into captivity shall go into captivity: he that killeth with the sword must be killed with the sword. Here is the patience and the faith of the saints.
Micah 4:3 And he shall judge among many people, and rebuke strong nations afar off; and they shall beat their swords into plowshares, and their spears into pruninghooks: nation shall not lift up a sword against nation, neither shall they learn war any more.
Mark 9:42 And whosoever shall offend one of these little ones that believe in me, it is better for him that a millstone were hanged about his neck, and he were cast into the sea.
James 4:1 From whence come wars and fightings among you? come they not hence, even of your lusts that war in your members? 2Ye lust, and have not: ye kill, and desire to have, and cannot obtain: ye fight and war, yet ye have not, because ye ask not. 3Ye ask, and receive not, because ye ask amiss, that ye may consume it upon your lusts. 4Ye adulterers and adulteresses, know ye not that the friendship of the world is enmity with God? whosoever therefore will be a friend of the world is the enemy of God. 5Do ye think that the scripture saith in vain, The spirit that dwelleth in us lusteth to envy? 6But he giveth more grace. Wherefore he saith, God resisteth the proud, but giveth grace unto the humble.
James 2:23 Abraham believed God, and it was imputed unto him for righteousness: and he was called the Friend of God.
Matthew 7:21 Not every one that saith unto me, Lord, Lord, shall enter into the kingdom of heaven; but he that doeth the will of my Father which is in heaven.
James 2:26 For as the body without the spirit is dead, so faith without works is dead also.
2 Corinthians 10:4 (For the weapons of our warfare are not carnal, but mighty through God to the pulling down of strong holds;) 5Casting down imaginations, and every high thing that exalteth itself against the knowledge of God, and bringing into captivity every thought to the obedience of Christ; 6And having in a readiness to revenge all disobedience, when your obedience is fulfilled.
Isaiah 11:4 But with righteousness shall he judge the poor, and reprove with equity for the meek of the earth: and he shall smite the earth with the rod of his mouth, and with the breath of his lips shall he slay the wicked.
Proverbs 29:14 The king that faithfully judgeth the poor, his throne shall be established for ever.
Job 8:3 Doth God pervert judgment? or doth the Almighty pervert justice?
Job 34:12 Yea, surely God will not do wickedly, neither will the Almighty pervert judgment.
Psalm 146:10 The LORD shall reign for ever, even thy God,
Luke 21:33 Heaven and earth shall pass away: but my words shall not pass away.
1 Timothy 6:3 If any man teach otherwise, and consent not to wholesome words, even the words of our Lord Jesus Christ, and to the doctrine which is according to godliness; 4He is proud,
Colossians 4:5 Walk in wisdom toward them that are without,
Revelation 5:5 behold, the Lion of the tribe of Juda, the Root of David, hath prevailed to open the book,
Isaiah 11:5 And righteousness shall be the girdle of his loins, and faithfulness the girdle of his reins.
For translaed version of this page click
on country flag
below!