Lion of Juda Ministries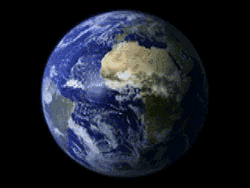 John 3:14 And as Moses lifted up the serpent in the wilderness, even so must the Son of man be lifted up:
Acts 5:31 Him hath God exalted with his right hand to be a Prince and a Saviour, for to give repentance to Israel, and forgiveness of sins.
Hello Believers in Jesus Christ and those that are seeking answers to today's ever changing world! God has given us the answer to all that is happening in this world today! Jesus is the light! Acts 26:18 To open their eyes, and to turn them from darkness to light, and from the power of Satan unto God, that they may receive forgiveness of sins, and inheritance among them which are sanctified by faith that is in me. This page is dedicated to informing those who want to know what is taking place in this World and how it applies to your life, for the Believer and Unbeliever alike. There is only one Truth! Jesus and his Word. Hebrews 12:2 Looking unto Jesus the author and finisher of our faith; The Holy Scriptures have in them th e answers to life's most pressing questions! Proverbs 24:5 A wise man is strong; yea, a man of knowledge increaseth strength. I hope with God's help to increase the knowledge of those that choose to be informed! James 3:17 But The wisdom that is from above is first pure, then peaceable, gentle, and easy to be entreated, full of mercy and good fruits, without partiality, and without hypocrisy. All Glory, Honor, Power and Praise to my Father in Heaven! May God Bless and open your eyes to the way of Truth! Wayne
John 8:32 And ye shall know the truth, and the truth shall make you free.
John 4:44 For Jesus himself testified, that a prophet hath no honour in his own country.
Mark 6:4 A prophet is not without honour, but in his own country, and among his own kin, and in his own house.
James 1:5 If any of you lack wisdom, let him ask of God, that giveth to all men liberally, and upbraideth not; and it shall be given him.
Genesis 1:29 And God said, Behold, I have given you every herb bearing seed, which is upon the face of all the earth, and every tree, in the which is the fruit of a tree yielding seed; to you it shall be for meat.
1 Timothy 4:1-5 Now the Spirit speaketh expressly, that in the latter times some shall depart from the faith, giving heed to seducing spirits, and doctrines of devils; Speaking lies in hypocrisy having their conscience seared with a hot iron; Forbidding to marry, and commanding to abstain from meats, which God hath created to be received with thanksgiving of them which believe and know the truth. For every creature of God is good, and nothing to be refused, if it be received with thanksgiving: For it is sanctified by the word of God and prayer.
2 Timothy 3:16 All scripture is given by inspiration of God, and is profitable for doctrine, for reproof, for correction, for instruction in righteousness: 17That the man of God may be perfect, thoroughly furnished unto all good works.
1 Corinthians 15:57 But thanks be to God, which giveth us the victory through our Lord Jesus Christ.
Romans 12:21 Be not overcome of evil, but overcome evil with good.
Micah 2:17 do not my words do good to him that walketh uprightly?
Psalm 12:6 The words of the Lord are pure words: as silver tried in a furnace of earth, purified seventimes.
Psalm 18:30 he is a buckler to all those that trust in him.
Matthew 24:35 Heaven and earth shall pass away, but my words shall not pass away.
Hebrews 13:8 Jesus Christ the same yesterday, and to day, and for ever.
Deuteronomy 32:4 He is the Rock, his work is perfect: for all his ways are judgment: a God of truth and without iniquity, just and right is he.
Proverbs 3:11 despise not the chastening of the Lord; neither be weary of his correction:
Hebrews 12:6 For whom the Lord loveth he chasteneth, and scourgeth every son whom he receiveth. 7If ye endure chastening, God dealeth with you as with sons; for what son is he whom the father chasteneth not? 8But if ye be without chastisement, whereof all are partakers, then are ye bastards, and not sons. 9Furthermore we have had fathers of our flesh which corrected us, and we gave them reverence: shall we not much rather be in subjection unto the Father of spirits, and live? 10For they verily for a few days chastened us after their own pleasure; but he for our profit, that we might be partakers of his holiness. 11Now no chastening for the present seemeth to be joyous, but grievous: nevertheless afterward it yieldeth the peaceable fruit of righteousness unto them which are exercised thereby. 12Wherefore lift up the hands which hang down, and the feeble knees; 13And make straight paths for your feet, lest that which is lame be turned out of the way;
Romans 8:28 And we know that all things work together for good to them that love God, to them who are the called according to his purpose.
Ezekiel 47:12 and the fruit thereof shall be for meat, and the leaf thereof for medicine.
Genesis 9:3 Every moving thing that liveth shall be meat for you; even as the green herb have I given you all things.
2 Corinthians 4:5 For we preach not ourselves, but Christ Jesus the Lord;
Galatians 5:1 Stand fast therefore in the liberty wherewith Christ hath made us free, and be not entangled again with the yoke of bondage.
Colossians 2:16 Let no man therefore judge you in meat, or in drink, or in respect of an holyday, or of the new moon, or of the sabbath days:
James 4:12 There is one lawgiver, who is able to save and to destroy: who art thou that judgest another?
1 Timothy 6:10 For the love of money is the root of all evil:
2 Corinthians 13:8 For we can do nothing against the truth, but for the truth.
Ephesians 1:18 The eyes of your understanding being enlightened; that ye may know what is the hope of his calling, and what the riches of the glory of his inheritance in the saints,
Galatians 4:26 But Jerusalem which is above is free, which is the mother of us all.
Psalm 137:6 If I do not remember thee, let my tongue cleave to the roof of my mouth; if I prefer not Jerusalem above my chief joy.
Romans 12:10 Be kindly affectioned one to another with brotherly love; in honour preferring one another;
Hebrews 3:1 Wherefore, holy brethren, partakers of the heavenly calling, consider the Apostle and High Priest of our profession, Christ Jesus; 2Who was faithful to him that appointed him, as also Moses was faithful in all his house. 3For this man was counted worthy of more glory than Moses, inasmuch as he who hath builded the house hath more honour than the house. 4For every house is builded by some man; but he that built all things is God. 5And Moses verily was faithful in all his house, as a servant, for a testimony of those things which were to be spoken after; 6But Christ as a son over his own house; whose house are we, if we hold fast the confidence and the rejoicing of the hope firm unto the end.
Hebrews 10:39 But we are not of them who draw back unto perdition; but of them that believe to the saving of the soul.
Hebrews 6:4 For it is impossible for those who were once enlightened, and have tasted of the heavenly gift, and were made partakers of the Holy Ghost, 5And have tasted the good word of God, and the powers of the world to come,6If they shall fall away, to renew them again unto repentance; seeing they crucify to themselves the Son of God afresh, and put him to an open shame. 7For the earth which drinketh in the rain that cometh oft upon it, and bringeth forth herbs meet for them by whom it is dressed, receiveth blessing from God:
Isaiah 55:11 So shall my word be that goeth forth out of my mouth: it shall not return unto me void, but it shall accomplish that which I please, and it shall prosper in the thing whereto I sent it.
2 Timothy 2:12 if we deny him, he also will deny us:
1 Thessalonians 5:18 In every thing give thanks: for this is the will of God in Christ Jesus concerning you.
Romans 8:29 For whom he did foreknow, he also did predestinate to be conformed to the image of his Son,
2 Corinthians 3:18 But we all, with open face beholding as in a glass the glory of the Lord, are changed into the same image from glory to glory, even as by the Spirit of the Lord.
1 Peter 4:13 But rejoice, inasmuch as ye are partakers of Christ's sufferings; that, when his glory shall be revealed, ye may be glad also with exceeding joy.
Romans 12:1 I beseech you therefore, brethren, by the mercies of God, that ye present your bodies a living sacrifice, holy, acceptable unto God, which is your reasonable service.
Romans 8:36 As it is written, For thy sake we are killed all the day long; we are accounted as sheep for the slaughter.
Psalm 24:10 Who is this King of glory? The Lord of hosts, he is the King of glory.
Philippians 4:13 I can do all things through Christ which strengtheneth me.
Ephesians 1:5 Having predestinated us unto the adoption of children by Jesus Christ to himself, according to the good pleasure of his will,
1 Peter 4:14 If ye be reproached for the name of Christ, happy are ye; for the spirit of glory and of God resteth upon you:
2 Corinthians 6:4 But in all things approving ourselves as the ministers of God, in much patience, in afflictions, in necessities, in distresses, 5In stripes, in imprisonments, in tumults, in labours, in watchings, in fastings; 6By pureness, by knowledge, by long suffering, by kindness, by the Holy Ghost, by love unfeigned, 7By the word of truth, by the power of God, by the armour of righteousness on the right hand and on the left,
Romans 8:37 we are more than conquerors through him that loved us.
Revelation 19:16 KING OF KINGS, AND LORD OF LORDS.
Ecclesiastes 8:4 Where the word of a king is, there is power:
Luke 12:23 The life is more than meat, and the body is more than raiment.
Galatians 5:22 But the fruit of the Spirit is love, joy, peace, longsuffering, gentleness, goodness, faith, 23Meekness, temperance: against such there is no law.
Romans 10:4 For Christ is the end of the law for righteousness to every one that believeth.
Matthew 6:23 But seek ye first the kingdom of God, and his righteousness;
Colossians 3:12 Put on therefore, as the elect of God, holy and beloved, bowels of mercies, kindness, humbleness of mind, meekness, longsuffering;
Daniel 7:18 But the saints of the most High shall take the kingdom, and possess the kingdom for ever, even for ever and ever.
Psalm 100:4 Enter into his gates with thanksgiving, and into his courts with praise:
Romans 8:33 Who shall lay any thing to the charge of God's elect? It is God that justifieth. 34Who is he that condemneth? It is Christ that died, yea rather, that is risen again, who is even at the right hand of God, who also maketh intercession for us.
1 John 5:7 For there are three that bear record in heaven, the Father, the Word, and the Holy Ghost: and these three are one.
1 Corinthians 12:3 Wherefore I give you to understand, that no man speaking by the Spirit of God calleth Jesus accursed: and that no man can say that Jesus is the Lord, but by the Holy Ghost.
Acts 10:36 Jesus Christ: (he is Lord of all:)
Philippians 3:20 For our conversation is in heaven; from whence also we look for the Saviour, the Lord Jesus Christ:
2 Timothy 2:22 but follow righteousness, faith, charity, peace, with them that call on the Lord out of a pure heart.
1 John 5:4 For whatsoever is born of God overcometh the world:
1 Chronicles 29:11 Thine, O Lord is the greatness, and the power, and the glory, and the victory, and the majesty: for all that is in the heaven and in the earth is thine; thine is the kingdom, O Lord, and thou art exalted as head above all.
Psalm 138:6 Though the Lord be high, yet hath he respect unto the lowly:
Matthew 5:5 Blessed are the meek:
Psalm 25:9 The meek will he guide in judgment: and the meek will he teach his way.
Romans 14:17 For the kingdom of God is not meat and drink; but righteousness, and peace, and joy in the Holy Ghost.
Revelation 22:2 and the leaves of the tree were for the healing of the nations. 3And there shall be no more curse: but the throne of God and of the Lamb shall be in it; and his servants shall serve him:
Ephesians 6:6 Not with eyeservice, as menpleasers; but as the servants of Christ, doing the will of God from the heart;
Matthew 6:3 But when thou doest alms, let not thy left hand know what thy right hand doeth:
Revelation 5:5 behold, the Lion of the tribe of Juda, the Root of David, hath prevailed to open the book,
Isaiah 11:5 And righteousness shall be the girdle of his loins, and faithfulness the girdle of his reins.
For translaed version of this page click
on country flag
below!