Lion of Juda Ministries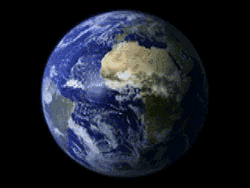 John 3:14 And as Moses lifted up the serpent in the wilderness, even so must the Son of man be lifted up:
Acts 5:31 Him hath God exalted with his right hand to be a Prince and a Saviour, for to give repentance to Israel, and forgiveness of sins.
Hello Believers in Jesus Christ and those that are seeking answers to today's ever changing world! God has given us the answer to all that is happening in this world today! Jesus is the light! Acts 26:18 To open their eyes, and to turn them from darkness to light, and from the power of Satan unto God, that they may receive forgiveness of sins, and inheritance among them which are sanctified by faith that is in me. This page is dedicated to informing those who want to know what is taking place in this World and how it applies to your life, for the Believer and Unbeliever alike. There is only one Truth! Jesus and his Word. Hebrews 12:2 Looking unto Jesus the author and finisher of our faith; The Holy Scriptures have in them th e answers to life's most pressing questions! Proverbs 24:5 A wise man is strong; yea, a man of knowledge increaseth strength. I hope with God's help to increase the knowledge of those that choose to be informed! James 3:17 But The wisdom that is from above is first pure, then peaceable, gentle, and easy to be entreated, full of mercy and good fruits, without partiality, and without hypocrisy. All Glory, Honor, Power and Praise to my Father in Heaven! May God Bless and open your eyes to the way of Truth! Wayne
John 8:32 And ye shall know the truth, and the truth shall make you free.
John 4:44 For Jesus himself testified, that a prophet hath no honour in his own country.
Mark 6:4 A prophet is not without honour, but in his own country, and among his own kin, and in his own house.
James 1:5 If any of you lack wisdom, let him ask of God, that giveth to all men liberally, and upbraideth not; and it shall be given him.
Genesis 1:29 And God said, Behold, I have given you every herb bearing seed, which is upon the face of all the earth, and every tree, in the which is the fruit of a tree yielding seed; to you it shall be for meat.
1 Timothy 4:1-5 Now the Spirit speaketh expressly, that in the latter times some shall depart from the faith, giving heed to seducing spirits, and doctrines of devils; Speaking lies in hypocrisy having their conscience seared with a hot iron; Forbidding to marry, and commanding to abstain from meats, which God hath created to be received with thanksgiving of them which believe and know the truth. For every creature of God is good, and nothing to be refused, if it be received with thanksgiving: For it is sanctified by the word of God and prayer.
2 Timothy 3:16 All scripture is given by inspiration of God, and is profitable for doctrine, for reproof, for correction, for instruction in righteousness: 17That the man of God may be perfect, thoroughly furnished unto all good works.
1 Corinthians 15:57 But thanks be to God, which giveth us the victory through our Lord Jesus Christ.
Matthew 6:23 But seek ye first the kingdom of God, and his righteousness;
Galatians 6:15 For in Christ Jesus neither circumcision availeth any thing, nor uncircumcision, but a new creature. 16And as many as walk according to this rule, peace be on them, and mercy, and upon the Israel of God.
Provrbs 19:8 He that getteth wisdom loveth his own soul: he that keepeth understanding shall find good.
Proverbs 9:6 Forsake the foolish, and live; and go in the way of understanding.
Ephesians 6:12 For we wrestle not against flesh and blood, but against principalities, against powers, against the rulers of the darkness of this world,
2 Timothy 3:13 But evil men and seducers shall wax worse and worse, deceiving, and being deceived.
Galatians 6:8 For he that soweth to his flesh shall of the flesh reap corruption; but he that soweth to the Spirit shall of the Spirit reap life everlasting.
1 John 2:27 But the anointing which ye have received of him abideth in you,
Romans 8:16 The Spirit itself beareth witness with our spirit, that we are the children of God:
Romans 12:12 Rejoicing in hope; patient in tribulation; continuing instant in prayer;
Psalm 68:6 God setteth the solitary in families:
1 Corinthians 6:13 Meats for the belly, and the belly for meats: but God shall destroy both it and them. Now the body is not for fornication, but for the Lord; and the Lord for the body. 14And God hath both raised up the Lord, and will also raise up us by his own power. 15Know ye not that your bodies are the members of Christ? shall I then take the members of Christ, and make them the members of an harlot? God forbid. 16What? know ye not that he which is joined to an harlot is one body? for two, saith he, shall be one flesh. 17But he that is joined unto the Lord is one spirit.
1 Peter 1:23 Being born again, not of corruptible seed,
1 Timothy 4:8 For bodily exercise profiteth little: but godliness is profitable unto all things, having promise of the life that now is, and of that which is to come.
1 Corinthians 9:25 And every man that striveth for the mastery is temperate in all things. Now they do it to obtain a corruptible crown; but we an incorruptible.
1 Peter 5:4 a crown of glory that fadeth not away.
Psalm 23:1 The Lord is my shepherd; I shall not want. 2He maketh me to lie down in green pastures: he leadeth me beside the still waters. 3He restoreth my soul: he leadeth me in the paths of righteousness for his name's sake. 4Yea, though I walk through the valley of the shadow of death, I will fear no evil: for thou art with me; thy rod and thy staff they comfort me. 5Thou preparest a table before me in the presence of mine enemies: thou anointest my head with oil; my cup runneth over. 6Surely goodness and mercy shall follow me all the days of my life: and I will dwell in the house of the LORD for ever.
2 Corinthians 5:1 For we know that if our earthly house of this tabernacle were dissolved, we have a building of God, an house not made with hands, eternal in the heavens.
Psalm 100:4 Enter into his gates with thanksgiving, and into his courts with praise: be thankful unto him, and bless his name.
Genesis 9:3 Every moving thing that liveth shall be meat for you; even as the green herb have I given you all things.
Galatians 5:1 Stand fast therefore in the liberty wherewith Christ hath made us free,
Colossians 2:16 Let no man therefore judge you in meat,
1 Timothy 6:12 Fight the good fight of faith,
Romans 3:3 For what if some did not believe? shall their unbelief make the faith of God without effect?
Colossians 2:15 And having spoiled principalities and powers, he made a shew of them openly, triumphing over them in it.
Isaiah 6:4 and the house was filled with smoke.
Galatians 3:1 who hath bewitched you, that ye should not obey the truth,
Romans 12:2 And be not conformed to this world: but be ye transformed by the renewing of your mind, that ye may prove what is that good, and acceptable, and perfect, will of God.
Isaiah 26:21 For, behold, the Lord cometh out of his place to punish the inhabitants of the earth for their iniquity:
Proverbs 30:20 Such is the way of an adulterous woman; she eateth, and wipeth her mouth, and saith, I have done no wickedness.
Romans 1:26 for even their women did change the natural use into that which is against nature: 27And likewise also the men, leaving the natural use of the woman, burned in their lust one toward another; men with men working that which is unseemly, and receiving in themselves that recompence of their error which was meet. 28And even as they did not like to retain God in their knowledge, God gave them over to a reprobate mind, to do those things which are not convenient; 29Being filled with all unrighteousness, fornication, wickedness, covetousness, maliciousness; full of envy, murder, debate, deceit, malignity; whisperers, 30Backbiters, haters of God, despiteful, proud, boasters, inventors of evil things, disobedient to parents, 31Without understanding, covenantbreakers, without natural affection, implacable, unmerciful: 32Who knowing the judgment of God, that they which commit such things are worthy of death, not only do the same, but have pleasure in them that do them.
Luke 13:27 But he shall say, I tell you, I know you not whence ye are; depart from me, all ye workers of iniquity. 28There shall be weeping and gnashing of teeth, when ye shall see Abraham, and Isaac, and Jacob, and all the prophets, in the kingdom of God, and you yourselves thrust out. 29And they shall come from the east, and from the west, and from the north, and from the south, and shall sit down in the kingdom of God. 30And, behold, there are last which shall be first, and there are first which shall be last.
Psalm 58:11 So that a man shall say, Verily there is a reward for the righteous: verily he is a God that judgeth in the earth.
Isaiah 11:4 But with righteousness shall he judge the poor, and reprove with equity for the meek of the earth: and he shall smite the earth: with the rod of his mouth, and with the breath of his lips shall he slay the wicked.
2 Corinthians 10:4 For the weapons of our warfare are not carnal,
1 Peter 4:14 If ye be reproached for the name of Christ, happy are ye; for the spirit of glory and of God resteth upon you: on their part he is evil spoken of, but on your part he is glorified.
Hebrews 12:13 And make straight paths for your feet, lest that which is lame be turned out of the way;
Deuteronomy 5:32 Ye shall observe to do therefore as the Lord your God hath commanded you: ye shall not turn aside to the right hand or to the left.
Matthew 7:14 Because strait is the gate, and narrow is the way, which leadeth unto life,
1 Chronicles 16:27 Glory and honour are in his presence; strength and gladness are in his place.
Isaiah 51:1 Therefore the redeemed of the Lord shall return, and come with singing unto Zion; and everlasting joy shall be upon their head: they shall obtain gladness and joy;
Psalm 107:2 Let the redeemed of the Lord say so,
Psalm 31:5 Into thine hand I commit my spirit: thou hast redeemed me, O Lord God of truth.
Psalm 100:5 For the Lord is good; his mercy is everlasting; and his truth endureth to all generations.
Psalm 96:13 for he cometh, for he cometh to judge the earth: he shall judge the world with righteousness, and the people with his truth.
Ezekiel 34:29 And I will raise up for them a plant of renown,
Isaiah 55:11 So shall my word be that goeth forth out of my mouth: it shall not return unto me void, but it shall accomplish that which I please, and it shall prosper in the thing whereto I sent it.
Ezekiel 47:12 and the fruit thereof shall be for meat, and the leaf thereof for medicine.
Hebrews 6:7 For the earth which drinketh in the rain that cometh oft upon it, and bringeth forth herbs meet for them by whom it is dressed, receiveth blessing from God:
Revelation 22:2 and the leaves of the tree were for the healing of the nations.
Psalm 5:11 But let all those that put their trust in thee rejoice: let them ever shout for joy,
Psalm 21:1 The king shall joy in thy strength, O LORD;
Malachi 3:6 For I am the LORD, I change not;
James 1:17 Every good gift and every perfect gift is from above, and cometh down from the Father of lights, with whom is no variableness, neither shadow of turning.
Psalm 35:27 Let them shout for joy, and be glad, that favour my righteous cause: yea, let them say continually, Let the LORD be magnified,
Psalm 16:11 Thou wilt shew me the path of life: in thy presence is fulness of joy;
John 10:10 that they might have life, and that they might have it more abundantly.
Matthew 11:29 Take my yoke upon you, and learn of me; for I am meek and lowly in heart: and ye shall find rest unto your souls.
Psalm 25:9 The meek will he guide in judgment: and the meek will he teach his way.
2 Corinthians 2:11 Lest Satan should get an advantage of us: for we are not ignorant of his devices.
Proverbs 28:25 He that is of a proud heart stirreth up strife:
Proverbs 21:9 It is better to dwell in a corner of the housetop, than with a brawling woman in a wide house.
Romans 8:19 For the earnest expectation of the creature waiteth for the manifestation of the sons of God.
Matthew 5:16 Let your light so shine before men, that they may see your good works, and glorify your Father which is in heaven.
Proverbs 4:18 But the path of the just is as the shining light, that shineth more and more unto the perfect day.
2 Corinthians 2:14 Now thanks be unto God, which always causeth us to triumph in Christ, and maketh manifest the savour of his knowledge by us in every place.
Psalm 21:11 For they intended evil against thee: they imagined a mischievous device, which they are not able to perform.
Luke 12:15 Take heed, and beware of covetousness: for a man's life consisteth not in the abundance of the things which he possesseth.
Philippians 3:8 Yea doubtless, and I count all things but loss for the excellency of the knowledge of Christ Jesus my Lord: for whom I have suffered the loss of all things, and do count them but dung, that I may win Christ,
2 Corinthians 11:7 Have I committed an offence in abasing myself that ye might be exalted, because I have preached to you the gospel of God freely?
Malachi 3:8 Will a man rob God? Yet ye have robbed me. But ye say, Wherein have we robbed thee? In tithes and offerings.
2 Timothy 4:5 But watch thou in all things, endure afflictions, do the work of an evangelist, make full proof of thy ministry.
Ephesians 4:11 And he gave some, apostles; and some, prophets; and some, evangelists; and some, pastors and teachers; 12For the perfecting of the saints, for the work of the ministry, for the edifying of the body of Christ:
Revelation 3:5 He that overcometh, the same shall be clothed in white raiment;
2 Corinthians 13:8 For we can do nothing against the truth, but for the truth.
Romans 8:1 There is therefore now no condemnation to them which are in Christ Jesus, who walk not after the flesh, but after the Spirit.
John 6:63 It is the spirit that quickeneth;
Romans 8:10 And if Christ be in you, the body is dead because of sin; but the Spirit is life because of righteousness.
Job 33:4 The spirit of God hath made me, and the breath of the Almighty hath given me life.
2 Corinthians 3:6 Who also hath made us able ministers of the new testament; not of the letter, but of the spirit: for the letter killeth, but the spirit giveth life.
Matthew 6:15 But if ye forgive not men their trespasses,
Mark 11:26 neither will your Father which is in heaven forgive your trespasses.
Ephesians 4:30 And grieve not the holy Spirit of God, whereby ye are sealed unto the day of redemption.
James 1:13 Let no man say when he is tempted, I am tempted of God: for God cannot be tempted with evil, neither tempteth he any man:
Proverbs 23:27 For a whore is a deep ditch; and a strange woman is a narrow pit. 28She also lieth in wait as for a prey, and increaseth the transgressors among men.
Proverbs 1:5 A wise man will hear, and will increase learning; and a man of understanding shall attain unto wise counsels:
1 Peter 2:2 As newborn babes, desire the sincere milk of the word, that ye may grow thereby:
John 3:6 That which is born of the flesh is flesh; and that which is born of the Spirit is spirit.
Zechariah 12:10 And I will pour upon the house of David, and upon the inhabitants of Jerusalem, the spirit of grace and of supplications:
Galatians 3:14 That the blessing of Abraham might come on the Gentiles through Jesus Christ; that we might receive the promise of the Spirit through faith.
Matthew 5:14 Ye are the light of the world. A city that is set on an hill cannot be hid.
Revelation 22:3 And there shall be no more curse: but the throne of God and of the Lamb shall be in it; and his servants shall serve him:
1 John 5:7 For there are three that bear record in heaven, the Father, the Word, and the Holy Ghost: and these three are one.
Job 16:19 Also now, behold, my witness is in heaven, and my record is on high.
Revelation 19:16 KING OF KING, AND LORD OF LORDS.
Psalm 103:20 Bless the Lord, ye his angels, that excel in strength, that do his commandments, hearkening unto the voice of his word.
John 10:27 My sheep hear my voice, and I know them, and they follow me:
Isaiah 2:4 And he shall judge among the nations, and shall rebuke many people: and they shall beat their swords into plowshares, and their spears into pruninghooks: nation shall not lift up sword against nation, neither shall they learn war any more.
1 Timothy 5:15 For some are already turned aside after Satan.
1 Timothy 4:1 giving heed to seducing spirits, and doctrines of devils;
2 Timothy 4:4 And they shall turn away their ears from the truth, and shall be turned unto fables.
1 John 5:9 If we receive the witness of men, the witness of God is greater:
Revelation 22:13 Alpha and Omega, the beginning and the end, the first and the last.
Psalm 42:1 As the hart panteth after the water brooks, so panteth my soul after thee, O God.
James 4:8 Draw nigh to God, and he will draw nigh to you.
Mark 12:30 And thou shalt love the Lord thy God with all thy heart, and with all thy soul, and with all thy mind, and with all thy strength: this is the first commandment.
1 Corinthians 10:7 Neither be ye idolaters,
Jeremiah 10:2 Thus saith the Lord, Learn not the way of the heathen, and be not dismayed at the signs of heaven; for the heathen are dismayed at them.
Hebrews 12:2 Looking unto Jesus the author and finisher of our faith;
John 1:1 In the beginning was the Word, and the Word was with God, and the Word was God.
2 Timothy 2:13 If we believe not, yet he abideth faithful: he cannot deny himself.
Isaiah 11:5 And righteousness shall be the girdle of his loins, and faithfulness the girdle of his reins.
1 Peter 5:7 Casting all your care upon him; for he careth for you.
Job 36:27 For he maketh small the drops of water: they pour down rain according to the vapour thereof:
Ephesians 4:14 That we henceforth be no more children, tossed to and fro, and carried about with every wind of doctrine, by the sleight of men, and cunning craftiness, whereby they lie in wait to deceive;
Colossians 2:8 Beware lest any man spoil you through philosophy and vain deceit, after the tradition of men, after the rudiments of the world, and not after Christ.
2 Peter 2:1 But there were false prophets also among the people, even as there shall be false teachers among you, who privily shall bring in damnable heresies, even denying the Lord that bought them,
Matthew 16:26 For what is a man profited, if he shall gain the whole world, and lose his own soul? or what shall a man give in exchange for his soul?
Nehemiah 9:6 Thou, even thou, art Lord alone; thou hast made heaven, the heaven of heavens, with all their host, the earth, and all things that are therein, the seas, and all that is therein, and thou preservest them all; and the host of heaven worshippeth thee.
Psalm 86:9 All nations whom thou hast made shall come and worship before thee, O Lord; and shall glorify thy name.
Psalm 99:9 Exalt the Lord our God, and worship at his holy hill;
Psalm 22:27 All the ends of the world shall remember and turn unto the Lord: and all the kindreds of the nations shall worship before thee.
Psalm 141:2 Let my prayer be set forth before thee as incense; and the lifting up of my hands as the evening sacrifice.
Malachi 1:11 For from the rising of the sun even unto the going down of the same my name shall be great among the Gentiles; and in every place incense shall be offered unto my name,
Acts 4:12 Neither is there salvation in any other: for there is none other name under heaven given among men, whereby we must be saved.
Matthew 6:33 But seek ye first the kingdom of God, and his righteousness;
Psalm 135:15 The idols of the heathen are silver and gold, the work of men's hands.
Isaiah 56:11 Yea, they are greedy dogs which can never have enough,
1 Timothy 6:6 But godliness with contentment is great gain. 7For we brought nothing into this world, and it is certain we can carry nothing out. 8And having food and raiment let us be therewith content.
Proverbs 23:4 Labour not to be rich:
John 6:27 Labour not for the meat which perisheth, but for that meat which endureth unto everlasting life,
1 Corinthians 15:58 Therefore, my beloved brethren, be ye stedfast, unmoveable, always abounding in the work of the Lord, forasmuch as ye know that your labour is not in vain in the Lord.
2 Corinthians 11:27 In weariness and painfulness,
Philippians 4:13 I can do all things through Christ which strengtheneth me.
1 Peter 4:11 If any man speak, let him speak as the oracles of God; if any man minister, let him do it as of the ability which God giveth: that God in all things may be glorified through Jesus Christ, to whom be praise and dominion for ever and ever. Amen.
Revelation 5:5 behold, the Lion of the tribe of Juda, the Root of David, hath prevailed to open the book,
Isaiah 11:5 And righteousness shall be the girdle of his loins, and faithfulness the girdle of his reins.
For translaed version of this page click
on country flag
below!