Lion of Juda Ministries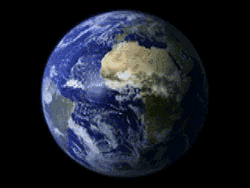 John 3:14 And as Moses lifted up the serpent in the wilderness, even so must the Son of man be lifted up:
Acts 5:31 Him hath God exalted with his right hand to be a Prince and a Saviour, for to give repentance to Israel, and forgivglasseness of sins.
Hello Believers in Jesus Christ and those that are seeking answers to today's ever changing world! God has given us the answer to all that is happening in this world today! Jesus is the light! Acts 26:18 To open their eyes, and to turn them from darkness to light, and from the power of Satan unto God, that they may receive forgiveness of sins, and inheritance among them which are sanctified by faith that is in me. This page is dedicated to informing those who want to know what is taking place in this World and how it applies to your life, for the Believer and Unbeliever alike. There is only one Truth! Jesus and his Word. Hebrews 12:2 Looking unto Jesus the author and finisher of our faith; The Holy Scriptures have in them th e answers to life's most pressing questions! Proverbs 24:5 A wise man is strong; yea, a man of knowledge increaseth strength. I hope with God's help to increase the knowledge of those that choose to be informed! James 3:17 But The wisdom that is from above is first pure, then peaceable, gentle, and easy to be entreated, full of mercy and good fruits, without partiality, and without hypocrisy. All Glory, Honor, Power and Praise to my Father in Heaven! May God Bless and open your eyes to the way of Truth! Wayne
John 8:32 And ye shall know the truth, and the truth shall make you free.
John 4:44 For Jesus himself testified, that a prophet hath no honour in his own country.
Mark 6:4 A prophet is not without honour, but in his own country, and among his own kin, and in his own house.
James 1:5 If any of you lack wisdom, let him ask of God, that giveth to all men liberally, and upbraideth not; and it shall be given him.
Genesis 1:29 And God said, Behold, I have given you every herb bearing seed, which is upon the face of all the earth, and every tree, in the which is the fruit of a tree yielding seed; to you it shall be for meat.
1 Timothy 4:1-5 Now the Spirit speaketh expressly, that in the latter times some shall depart from the faith, giving heed to seducing spirits, and doctrines of devils; Speaking lies in hypocrisy having their conscience seared with a hot iron; Forbidding to marry, and commanding to abstain from meats, which God hath created to be received with thanksgiving of them which believe and know the truth. For every creature of God is good, and nothing to be refused, if it be received with thanksgiving: For it is sanctified by the word of God and prayer.
2 Timothy 3:16 All scripture is given by inspiration of God, and is profitable for doctrine, for reproof, for correction, for instruction in righteousness: 17That the man of God may be perfect, thoroughly furnished unto all good works.
1 Corinthians 15:57 But thanks be to God, which giveth us the victory through our Lord Jesus Christ.
John 8:36 If the Son therefore shall make you free, ye shall be free indeed.
Luke 17:21 Neither shall they say, Lo here! or, lo there! for, behold, the kingdom of God is within you.
1 John 4:4 because greater is he that is in you, than he that is in the world.
Psalm 40:4 Blessed is that man that maketh the LORD his trust, and respecteth not the proud,
Galatians 6:8 For he that soweth to his flesh shall of the flesh reap corruption;
Matthew 10:37 He that loveth father or mother more than me is not worthy of me: and he that loveth son or daughter more than me is not worthy of me.
Psalm 68:6 God setteth the solitary in families: he bringeth out those which are bound with chains:
Proverbs 3:5 Trust in the LORD with all thine heart; and lean not unto thine own understanding. 6In all thy ways acknowledge him, and he shall direct thy paths.
John 6:63 It is the spirit that quickeneth; the flesh profiteth nothing: the words that I speak unto you, they are spirit, and they are life.
Romans 8:14 For as many as are led by the Spirit of God, they are the sons of God.
Isaiah 9:6 Wonderful, Counsellor, The mighty God, The everlasting Father, The Prince of Peace.
Daniel 4:37 the King of heaven,
Galatians 3:1 who hath bewitched you, that ye should not obey the truth,
Revelation 3:18 I counsel thee to buy of me gold tried in the fire, that thou mayest be rich; and white raiment, that thou mayest be clothed,
Romans 5:1 Therefore being justified by faith, we have peace with God through our Lord Jesus Christ:
Hebrews 11:6 But without faith it is impossible to please him:
Hebrews 11:24 By faith Moses, when he was come to years, refused to be called the son of Pharaoh's daughter; 25Choosing rather to suffer affliction with the people of God, than to enjoy the pleasures of sin for a season; 26Esteeming the reproach of Christ greater riches than the treasures in Egypt:
1 Peter 4:14 If ye be reproached for the name of Christ, happy are ye; for the spirit of glory and of God resteth upon you:
2 Corinthians 1:21 Now he which stablisheth us with you in Christ, and hath anointed us, is God;
1 Samuel 26:9 for who can stretch forth his hand against the LORD's anointed, and be guiltless?
Matthew 25:40 And the King shall answer and say unto them, Verily I say unto you, Inasmuch as ye have done it unto one of the least of these my brethren, ye have done it unto me.
Hebrews 4:15 For we have not an high priest which cannot be touched with the feeling of our infirmities;
Acts 17:28 For in him we live, and move, and have our being;
Romans 14:8 For whether we live, we live unto the Lord; and whether we die, we die unto the Lord: whether we live therefore, or die, we are the Lord's.
Hebrews 2:14 Forasmuch then as the children are partakers of flesh and blood, he also himself likewise took part of the same; that through death he might destroy him that had the power of death, that is, the devil; 15And deliver them who through fear of death were all their lifetime subject to bondage.
1 Corinthians 15:13 But if there be no resurrection of the dead, then is Christ not risen:
1 Corinthians 15:14 And if Christ be not risen, then is our preaching vain, and your faith is also vain.
Romans 8:11 But if the Spirit of him that raised up Jesus from the dead dwell in you, he that raised up Christ from the dead shall also quicken your mortal bodies by his Spirit that dwelleth in you.
Psalm 119:50 This is my comfort in my affliction: for thy word hath quickened me.
Psalm 119:25 quicken thou me according to thy word.
Psalm 119:37 quicken thou me in thy way.
Psalm 119:93 I will never forget thy precepts: for with them thou hast quickened me.
John 5:21 For as the Father raiseth up the dead, and quickeneth them; even so the Son quickeneth whom he will.
1 Peter 3:18 For Christ also hath once suffered for sins, the just for the unjust, that he might bring us to God, being put to death in the flesh, but quickened by the Spirit:
Psalm 119:40 quicken me in thy righteousness.
Psalm 119:56 Great are thy tender mercies, O LORD: quicken me according to thy judgments.
1 Corinthians 15:45 And so it is written, The first man Adam was made a living soul; the last Adam was made a quickening spirit.
Ephesians 2:5 Even when we were dead in sins, hath quickened us together with Christ, (by grace ye are saved;)
Ephesians 2:8 For by grace are ye saved through faith; and that not of yourselves: it is the gift of God: 9Not of works, lest any man should boast. 10For we are his workmanship, created in Christ Jesus unto good works, which God hath before ordained that we should walk in them.
Luke 6:27 But I say unto you which hear, Love your enemies,
Matthew 5:44 bless them that curse you, do good to them that hate you, and pray for them which despitefully use you, and persecute you;
Romans 12:21 Be not overcome of evil, but overcome evil with good.
Revelation 3:5 He that overcometh, the same shall be clothed in white raiment;
James 4:7 Submit yourselves therefore to God. Resist the devil, and he will flee from you.
John 3:20 For every one that doeth evil hateth the light, neither cometh to the light, lest his deeds should be reproved.
Hebrews 12:4 Ye have not yet resisted unto blood, striving against sin.
1 Timothy 4:1 doctrines of devils; 2Speaking lies in hypocrisy; having their conscience seared with a hot iron; 3Forbidding to marry, and commanding to abstain from meats, which God hath created to be received with thanksgiving of them which believe and know the truth. 4For every creature of God is good, and nothing to be refused, if it be received with thanksgiving: 5For it is sanctified by the word of God and prayer. 6If thou put the brethren in remembrance of these things, thou shalt be a good minister of Jesus Christ, nourished up in the words of faith and of good doctrine, whereunto thou hast attained. 7But refuse profane and old wives' fables, and exercise thyself rather unto godliness.
1 Peter 2:16 As free, and not using your liberty for a cloke of maliciousness, but as the servants of God.
1 Peter 3:17 For it is better, if the will of God be so, that ye suffer for well doing, than for evil doing.
1 Peter 4:19 Wherefore let them that suffer according to the will of God commit the keeping of their souls to him in well doing, as unto a faithful Creator.
Revelation 19:11 Faithful and True,
Revelations 21:5 for these words are true and faithful.
Revelation 22:6 These sayings are faithful and true:
Hebrews 6:18 That by two immutable things, in which it was impossible for God to lie, we might have a strong consolation, who have fled for refuge to lay hold upon the hope set before us:
Romans 5:5 And hope maketh not ashamed; because the love of God is shed abroad in our hearts by the Holy Ghost which is given unto us.
James 1:17 Every good gift and every perfect gift is from above, and cometh down from the Father of lights, with whom is no variableness, neither shadow of turning.
1 Corinthians 14:1 Follow after charity, and desire spiritual gifts, but rather that ye may prophesy.
Psalm 18:50 Great deliverance giveth he to his king; and sheweth mercy to his anointed,
Zechariah 12:10 And I will pour upon the house of David, and upon the inhabitants of Jerusalem, the spirit of grace and of supplications:
James 5:16 The effectual fervent prayer of a righteous man availeth much.
1 Timothy 2:8 I will therefore that men pray every where, lifting up holy hands, without wrath and doubting.
Romans 14:23 And he that doubteth is damned if he eat, because he eateth not of faith: for whatsoever is not of faith is sin.
Genesis 9:3 Every moving thing that liveth shall be meat for you; even as the green herb have I given you all things.
2 Corinthians 2:14 Now thanks be unto God, which always causeth us to triumph in Christ, and maketh manifest the savour of his knowledge by us in every place.
James 1:5 If any of you lack wisdom, let him ask of God, that giveth to all men liberally, and upbraideth not; and it shall be given him. 6But let him ask in faith, nothing wavering. For he that wavereth is like a wave of the sea driven with the wind and tossed. 7For let not that man think that he shall receive any thing of the Lord. 8A double minded man is unstable in all his ways.
Luke 16:13 No servant can serve two masters:
Joshua 24:15 But as for me and my house, we will serve the LORD.
1 Corinthians 2:9 But as it is written, Eye hath not seen, nor ear heard, neither have entered into the heart of man, the things which God hath prepared for them that love him.
Joshua 22:5 serve him with all your heart and with all your soul.
Mark 12:30 with all thy heart, and with all thy soul, and with all thy mind, and with all thy strength:
1 Peter 2:5 Ye also, as lively stones, are built up a spiritual house,
Luke 6:48 and when the flood arose, the stream beat vehemently upon that house, and could not shake it: for it was founded upon a rock.
Matthew 7:24 Therefore whosoever heareth these sayings of mine, and doeth them, I will liken him unto a wise man, which built his house upon a rock:
Proverbs 2:6 For the LORD giveth wisdom: out of his mouth cometh knowledge and understanding.
Proverbs 1:5 A wise man will hear, and will increase learning; and a man of understanding shall attain unto wise counsels:
Isaiah 57:21 There is no peace, saith my God, to the wicked.
Isaiah 9:6 For unto us a child is born, unto us a son is given: and the government shall be upon his shoulder: and his name shall be called Wonderful, Counsellor, The mighty God, The everlasting Father, The Prince of Peace.
Colossians 3:1 If ye then be risen with Christ, seek those things which are above, where Christ sitteth on the right hand of God.
Philippians 3:14 I press toward the mark for the prize of the high calling of God in Christ Jesus.
Psalm 25:9 The meek will he guide in judgment: and the meek will he teach his way.
John 14:6 the way, the truth, and the life:
2 Corinthians 3:18 But we all, with open face beholding as in a glass the glory of the Lord, are changed into the same image from glory to glory, even as by the Spirit of the Lord.
Romans 9:21 Hath not the potter power over the clay,
Psalm 53:1 The fool hath said in his heart, There is no God.
Romans 1:20 For the invisible things of him from the creation of the world are clearly seen, being understood by the things that are made, even his eternal power and Godhead;
Matthew 8:22 Let the dead bury their dead: but go thou and preach the kingdom of God.
Romans 8:37 we are more than conquerors through him that loved us.
Hebrews 13:8 Jesus Christ the same yesterday, and to day, and for ever.
Malachi 3:6 For I am the LORD, I change not;
Deuteronomy 32:4 He is the Rock, his work is perfect: for all his ways are judgment: a God of truth and without iniquity, just and right is he.
Mark 8:38 Whosoever therefore shall be ashamed of me and of my words in this adulterous and sinful generation; of him also shall the Son of man be ashamed, when he cometh in the glory of his Father with the holy angels.
1 Thessalonians 5:2 For yourselves know perfectly that the day of the Lord so cometh as a thief in the night.
Isaiah 11:4 But with righteousness shall he judge the poor, and reprove with equity for the meek of the earth: and he shall smite the earth with the rod of his mouth, and with the breath of his lips shall he slay the wicked.
Ephesians 6:10 my brethren, be strong in the Lord, and in the power of his might.
2 Samuel 3:1 but David waxed stronger and stronger,
James 4:8 Draw nigh to God, and he will draw nigh to you.
Proverbs 18:1 Through desire a man, having separated himself, seeketh and intermeddleth with all wisdom.
Colossians 2:10 And ye are complete in him, which is the head of all principality and power:
Isaiah 6:4 and the house was filled with smoke.
Revelation 8:4 And the smoke of the incense, which came with the prayers of the saints,
2 Corinthians 13:8 For we can do nothing against the truth, but for the truth.
Galatians 6:10 As we have therefore opportunity, let us do good unto all men, especially unto them who are of the household of faith.
Matthew 12:50 For whosoever shall do the will of my Father which is in heaven, the same is my brother, and sister, and mother.
Acts 10:34 God is no respecter of persons:
1 John 5:7 For there are three that bear record in heaven, the Father, the Word, and the Holy Ghost: and these three are one. 8And there are three that bear witness in earth, the Spirit, and the water, and the blood: and these three agree in one. 9If we receive the witness of men, the witness of God is greater:
Exodus 18:11 Now I know that the LORD is greater than all gods:
Psalm 28:7 The LORD is my strength and my shield; my heart trusted in him, and I am helped: therefore my heart greatly rejoiceth; and with my song will I praise him.
Psalm 47:2 For the LORD most high is terrible; he is a great King over all the earth.
Psalm 95:3 For the LORD is a great God, and a great King above all gods.
Genesis 1:1 In the beginning God created the heaven and the earth.
Mark 4:23 If any man have ears to hear, let him hear.
Isaiah 45:18 For thus saith the LORD that created the heavens; God himself that formed the earth and made it; he hath established it, he created it not in vain, he formed it to be inhabited: I am the LORD; and there is none else.
Revelation 22:2 and the leaves of the tree were for the healing of the nations.
Acts 27:25 Wherefore, sirs, be of good cheer: for I believe God, that it shall be even as it was told me.
Revelation 19:10 for the testimony of Jesus is the spirit of prophecy.
John 1:1 In the beginning was the Word, and the Word was with God, and the Word was God.
John 1:4 In him was life; and the life was the light of men. 5And the light shineth in darkness; and the darkness comprehended it not.
Ephesians 5:8 For ye were sometimes darkness, but now are ye light in the Lord: walk as children of light:
Colossians 1:12 Giving thanks unto the Father, which hath made us meet to be partakers of the inheritance of the saints in light:
Romans 11:29 For the gifts and calling of God are without repentance.
2 Corithians 5:17 Therefore if any man be in Christ, he is a new creature: old things are passed away; behold, all things are become new.
1 Thessalonians 3:8 For now we live, if ye stand fast in the Lord.
Galatians 5:1 Stand fast therefore in the liberty wherewith Christ hath made us free,
Galatians 5:13 For, brethren, ye have been called unto liberty; only use not liberty for an occasion to the flesh, but by love serve one another.
Ephesians 6:6 Not with eyeservice, as menpleasers; but as the servants of Christ, doing the will of God from the heart;
Romans 8:2 For the law of the Spirit of life in Christ Jesus hath made me free from the law of sin and death.
Galatians 5:25 If we live in the Spirit, let us also walk in the Spirit.
Romans 8:1 There is therefore now no condemnation to them which are in Christ Jesus, who walk not after the flesh, but after the Spirit.
Revelation 22:3 And there shall be no more curse: but the throne of God and of the Lamb shall be in it; and his servants shall serve him:
Psalm 100:4 Enter into his gates with thanksgiving, and into his courts with praise: be thankful unto him, and bless his name.
Psalm 118:24 This is the day which the LORD hath made; we will rejoice and be glad in it.
Psalm 113:3 From the rising of the sun unto the going down of the same the LORD's name is to be praised.
Mark 16:17 And these signs shall follow them that believe; In my name shall they cast out devils;
Luke 10:17 Lord, even the devils are subject unto us through thy name.
Galatians 3:5 He therefore that ministereth to you the Spirit, and worketh miracles among you, doeth he it by the works of the law, or by the hearing of faith?
Colossians 2:15 And having spoiled principalities and powers, he made a shew of them openly, triumphing over them in it.
Zechariah 4:6 Not by might, nor by power, but by my spirit, saith the LORD of hosts.
2 Corinthians 4:5 For we preach not ourselves, but Christ Jesus the Lord; and ourselves your servants for Jesus' sake.
Psalm 100:2 Serve the LORD with gladness: come before his presence with singing.
Proverbs 28:6 Better is the poor that walketh in his uprightness, than he that is perverse in his ways, though he be rich.
Luke 18:25 For it is easier for a camel to go through a needle's eye, than for a rich man to enter into the kingdom of God.
Matthew 6:21 For where your treasure is, there will your heart be also.
Matthew 6:24 No man can serve two masters: for either he will hate the one, and love the other; or else he will hold to the one, and despise the other. Ye cannot serve God and mammon.
2 Corinthians 11:7 Have I committed an offence in abasing myself that ye might be exalted, because I have preached to you the gospel of God freely?
1 Corinthians 13:3 And though I bestow all my goods to feed the poor, and though I give my body to be burned, and have not charity, it profiteth me nothing. 4Charity suffereth long, and is kind; charity envieth not; charity vaunteth not itself, is not puffed up,
1 Corinthians 8:1 Knowledge puffeth up, but charity edifieth.
Romans 15:2 Let every one of us please his neighbour for his good to edification.
John 8:32 And ye shall know the truth, and the truth shall make you free.
1 Corinthians 7:22 For he that is called in the Lord, being a servant, is the Lord's freeman:
Luke 12:15 for a man's life consisteth not in the abundance of the things which he possesseth.
1 Timothy 6:8 And having food and raiment let us be therewith content.
Hebrews 13:5 for he hath said, I will never leave thee, nor forsake thee.
Matthew 28:20 and, lo, I am with you alway, even unto the end of the world.
Luke 21:33 Heaven and earth shall pass away: but my words shall not pass away.
Daniel 4:3 How great are his signs! and how mighty are his wonders! his kingdom is an everlasting kingdom, and his dominion is from generation to generation.
Revelation 5:5 behold, the Lion of the tribe of Juda, the Root of David, hath prevailed to open the book,
Isaiah 11:5 And righteousness shall be the girdle of his loins, and faithfulness the girdle of his reins.
For translaed version of this page click
on country flag
below!