Lion of Juda Ministries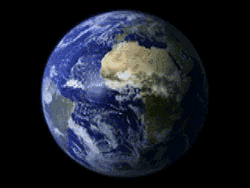 John 3:14 And as Moses lifted up the serpent in the wilderness, even so must the Son of man be lifted up:
Acts 5:31 Him hath God exalted with his right hand to be a Prince and a Saviour, for to give repentance to Israel, and forgiveness of sins.
Hello Believers in Jesus Christ and those that are seeking answers to today's ever changing world! God has given us the answer to all that is happening in this world today! Jesus is the light! Acts 26:18 To open their eyes, and to turn them from darkness to light, and from the power of Satan unto God, that they may receive forgiveness of sins, and inheritance among them which are sanctified by faith that is in me. This page is dedicated to informing those who want to know what is taking place in this World and how it applies to your life, for the Believer and Unbeliever alike. There is only one Truth! Jesus and his Word. Hebrews 12:2 Looking unto Jesus the author and finisher of our faith; The Holy Scriptures have in them th e answers to life's most pressing questions! Proverbs 24:5 A wise man is strong; yea, a man of knowledge increaseth strength. I hope with God's help to increase the knowledge of those that choose to be informed! James 3:17 But The wisdom that is from above is first pure, then peaceable, gentle, and easy to be entreated, full of mercy and good fruits, without partiality, and without hypocrisy. All Glory, Honor, Power and Praise to my Father in Heaven! May God Bless and open your eyes to the way of Truth! Wayne
John 8:32 And ye shall know the truth, and the truth shall make you free.
John 4:44 For Jesus himself testified, that a prophet hath no honour in his own country.
Mark 6:4 A prophet is not without honour, but in his own country, and among his own kin, and in his own house.
James 1:5 If any of you lack wisdom, let him ask of God, that giveth to all men liberally, and upbraideth not; and it shall be given him.
Genesis 1:29 And God said, Behold, I have given you every herb bearing seed, which is upon the face of all the earth, and every tree, in the which is the fruit of a tree yielding seed; to you it shall be for meat.
1 Timothy 4:1-5 Now the Spirit speaketh expressly, that in the latter times some shall depart from the faith, giving heed to seducing spirits, and doctrines of devils; Speaking lies in hypocrisy having their conscience seared with a hot iron; Forbidding to marry, and commanding to abstain from meats, which God hath created to be received with thanksgiving of them which believe and know the truth. For every creature of God is good, and nothing to be refused, if it be received with thanksgiving: For it is sanctified by the word of God and prayer.
2 Timothy 3:16 All scripture is given by inspiration of God, and is profitable for doctrine, for reproof, for correction, for instruction in righteousness: 17That the man of God may be perfect, thoroughly furnished unto all good works.
1 Corinthians 15:57 But thanks be to God, which giveth us the victory through our Lord Jesus Christ.
Psalm 21:11 For they intended evil against thee: they imagined a mischievous device, which they are not able to perform.
Isaiah 6:4 and the house was filled with smoke.
2 Peter 2:9 The Lord knoweth how to deliver the godly out of temptations, and to reserve the unjust unto the day of judgment to be punished:
1 Samuel 15:23 For rebellion is as the sin of witchcraft, and stubbornness is as iniquity and idolatry. Because thou hast rejected the word of the Lord,
Genesis 9:3 Every moving thing that liveth shall be meat for you; even as the green herb have I given you all things.
Matthew 10:16 be ye therefore wise as serpents, and harmless as doves.
Psalm 10:2 The wicked in his pride doth persecute the poor:
2 Corinthians 10:3 For though we walk in the flesh, we do not war after the flesh:
Hebrews 4:12 For the word of God is quick, and powerful, and sharper than any twoedged sword, piercing even to the dividing asunder of soul and spirit, and of the joints and marrow, and is a discerner of the thoughts and intents of the heart.
Isaiah 27:1 In that day the Lord with his sore and great and strong sword shall punish leviathan the piercing serpent, even leviathan that crooked serpent;
Revelation 19:14 And the armies which were in heaven followed him upon white horses, clothed in fine linen, white and clean.
Revelation 19:8 for the fine linen is the righteousness of saints.
Psalm 132:9 Let thy priests be clothed with righteousness; and let thy saints shout for joy.
Matthew 24:14 And this gospel of the kingdom shall be preached in all the world for a witness unto all nations;
Hebrews 13:8 Jesus Christ the same yesterday, and to day, and for ever.
1 Corinthians 2:14 But the natural man receiveth not the things of the Spirit of God: for they are foolishness unto him: neither can he know them, because they are spiritually discerned.
Romans 8:7 Because the carnal mind is enmity against God: for it is not subject to the law of God, neither indeed can be.
Luke 17:21 Neither shall they say, Lo here! or, lo there! for, behold, the kingdom of God is within you.
Ephesians 3:17 That Christ may dwell in your hearts by faith; that ye, being rooted and grounded in love, 18May be able to comprehend with all saints what is the breadth, and length, and depth, and height; 19And to know the love of Christ, which passeth knowledge, that ye might be filled with all the fulness of God.
2 Samuel 3:1 but David waxed stronger and stronger,
Ephesians 6:10 my brethren, be strong in the Lord, and in the power of his might.
1 John 4:4 because greater is he that is in you, than he that is in the world.
Psalm 34:2 My soul shall make her boast in the Lord:
Psalm 145:11 They shall speak of the glory of thy kingdom, and talk of thy power;
2 Corinthians 2:14 Now thanks be unto God, which always causeth us to triumph in Christ, and maketh manifest the savour of his knowledge by us in every place.
Romans 14:17 For the kingdom of God is not meat and drink; but righteousness, and peace, and joy in the Holy Ghost.
Colossians 4:5 Walk in wisdom toward them that are without,
Psalm 137:6 If I do not remember thee, let my tongue cleave to the roof of my mouth; if I prefer not Jerusalem above my chief joy.
Isaiah 40:13 But they that wait upon the Lord shall renew their strength; they shall mount up with wings as eagles;
Romans 8:2 For the law of the Spirit of life in Christ Jesus hath made me free from the law of sin and death.
John 3:8 The wind bloweth where it listeth, and thou hearest the sound thereof, but canst not tell whence it cometh, and whither it goeth: so is every one that is born of the Spirit.
1 Corinthians 15:20 Now this I say, brethren, that flesh and blood cannot inherit the kingdom of God; neither doth corruption inherit incorruption.
Galatians 4:26 But Jerusalem which is above is free, which is the mother of us all.
Mark 31:1 For whosoever shall do the will of God, the same is my brother, and my sister, and mother.
1 Corinthians 13:4 Charity suffereth long, and is kind; charity envieth not; charity vaunteth not itself, is not puffed up, 5Doth not behave itself unseemly, seeketh not her own, is not easily provoked, thinketh no evil; 6Rejoiceth not in iniquity, but rejoiceth in the truth; 7Beareth all things, believeth all things, hopeth all things, endureth all things.
Romans 8:1 There is therefore now no condemnation to them which are in Christ Jesus, who walk not after the flesh, but after the Spirit.
1 John 4:20 If a man say, I love God, and hateth his brother, he is a liar: for he that loveth not his brother whom he hath seen, how can he love God whom he hath not seen?
Romans 8:9 But ye are not in the flesh, but in the Spirit, if so be that the Spirit of God dwell in you.
Romans 8:16 The Spirit itself beareth witness with our spirit, that we are the children of God:
Hebrews 12:1 Wherefore seeing we also are compassed about with so great a cloud of witnesses, let us lay aside every weight, and the sin which doth so easily beset us, and let us run with patience the race that is set before us,
1 Timothy 4:8 For bodily exercise profiteth little: but godliness is profitable unto all things, having promise of the life that now is, and of that which is to come.
Ephesians 3:14 For this cause I bow my knees unto the Father of our Lord Jesus Christ,
Romans 8:32 He that spared not his own Son, but delivered him up for us all, how shall he not with him also freely give us all things?
Colossians 3:17 And whatsoever ye do in word or deed, do all in the name of the Lord Jesus, giving thanks to God and the Father by him.
1 John 5:7 For there are three that bear record in heaven, the Father, the Word, and the Holy Ghost: and these three are one.
Hebrews 4:16 Let us therefore come boldly unto the throne of grace, that we may obtain mercy, and find grace to help in time of need.
James 5:16 The effectual fervent prayer of a righteous man availeth much.
Psalm 6:9 The Lord hath heard my supplication; the Lord will receive my prayer.
Revelation 8:4 And the smoke of the incense, which came with the prayers of the saints,
2 Corinthians 13:8 For we can do nothing against the truth, but for the truth.
Matthew 12:30 He that is not with me is against me; and he that gathereth not with me scattereth abroad.
Psalm 64:1 Hear my voice, O God, in my prayer: preserve my life from fear of the enemy.
2 Timothy 1:7 For God hath not given us the spirit of fear; but of power, and of love, and of a sound mind.
Philippians 4:7 And the peace of God, which passeth all understanding, shall keep your hearts and minds through Christ Jesus.
1 Timothy 1:19 Holding faith, and a good conscience;
Philippians 4:8 Finally, brethren, whatsoever things are true, whatsoever things are honest, whatsoever things are just, whatsoever things are pure, whatsoever things are lovely, whatsoever things are of good report; if there be any virtue, and if there be any praise, think on these things.
Philippians 3:18 For many walk, of whom I have told you often, and now tell you even weeping, that they are the enemies of the cross of Christ: 19Whose end is destruction, whose God is their belly, and whose glory is in their shame, who mind earthly things.
Colossians 3:1 If ye then be risen with Christ, seek those things which are above, where Christ sitteth on the right hand of God.
Romans 8:6 For to be carnally minded is death; but to be spiritually minded is life and peace.
2 Timothy 2:22 Flee also youthful lusts: but follow righteousness, faith, charity, peace, with them that call on the Lord out of a pure heart.
Ephesians 5:8 For ye were sometimes darkness, but now are ye light in the Lord: walk as children of light:
Psalm 119:105 Thy word is a lamp unto my feet, and a light unto my path.
John 14:6 the way, the truth, and the life:
1 Timothy 1:4 Neither give heed to fables and endless genealogies, which minister questions, rather than godly edifying which is in faith: so do.
Romans 15:2 Let every one of us please his neighbour for his good to edification.
James 2:8 If ye fulfil the royal law according to the scripture, Thou shalt love thy neighbour as thyself, ye do well:
Colossians 3:8 But now ye also put off all these; anger, wrath, malice, blasphemy, filthy communication out of your mouth.
Colossians 4:6 Let your speech be always with grace,
John 1:17 but grace and truth came by Jesus Christ.
James 4:6 But he giveth more grace. Wherefore he saith, God resisteth the proud, but giveth grace unto the humble.
Luke 6:29 And unto him that smiteth thee on the one cheek offer also the other;
Matthew 6:12 And forgive us our debts, as we forgive our debtors.
Mark 11:26 But if ye do not forgive, neither will your Father which is in heaven forgive your trespasses.
Romans 3:23 For all have sinned, and come short of the glory of God;
Matthew 23:8 But be not ye called Rabbi: for one is your Master, even Christ; and all ye are brethren. 9And call no man your father upon the earth: for one is your Father, which is in heaven. 10Neither be ye called masters: for one is your Master, even Christ.
Hebrews 4:15 For we have not an high priest which cannot be touched with the feeling of our infirmities; but was in all points tempted like as we are, yet without sin.
Psalm 12:6 The words of the Lord are pure words: as silver tried in a furnace of earth, purified seven times.
Colossians 3:16 Let the word of Christ dwell in you richly in all wisdom; teaching and admonishing one another in psalms and hymns and spiritual songs, singing with grace in your hearts to the Lord.
Zechariah 12:10 And I will pour upon the house of David, and upon the inhabitants of Jerusalem, the spirit of grace and of supplications:
Luke 24:49 power from on high.
Psalm 83:4 Who is like unto the Lord our God, who dwelleth on high,
Philippians 4:13 I can do all things through Christ which strengtheneth me.
Isaiah 9:7 Of the increase of his government and peace there shall be no end,
Psalm 100:4 Enter into his gates with thanksgiving, and into his courts with praise:
Ezekiel 47:12 and the leaf thereof for medicine.
Revelation 22:2 and the leaves of the tree were for the healing of the nations.
Psalm 134:2 Lift up your hands in the sanctuary, and bless the Lord.
Psalm 119:48 My hands also will I lift up unto thy commandments, which I have loved; and I will meditate in thy statutes.
Psalm 63:4 Thus will I bless thee while I live: I will lift up my hands in thy name.
Proverbs 3:5 Trust in the Lord with all thine heart; and lean not unto thine own understanding. 6In all thy ways acknowledge him, and he shall direct thy paths.
Philippians 3:14 I press toward the mark for the prize of the high calling of God in Christ Jesus.
Acts 17:28 For in him we live, and move, and have our being;
1 Peter 2:17 Honour all men. Love the brotherhood.
Romans 14:13 but judge this rather, that no man put a stumblingblock or an occasion to fall in his brother's way.
Romans 12:12 Rejoicing in hope; patient in tribulation; continuing instant in prayer;
1 Timothy 2:8 I will therefore that men pray every where, lifting up holy hands, without wrath and doubting.
Matthew 17:20 If ye have faith as a grain of mustard seed, ye shall say unto this mountain, Remove hence to yonder place; and it shall remove; and nothing shall be impossible unto you.
Galatians 3:5 He therefore that ministereth to you the Spirit, and worketh miracles among you, doeth he it by the works of the law, or by the hearing of faith?
Romans 10:17 So then faith cometh by hearing, and hearing by the word of God.
Luke 8:15 But that on the good ground are they, which in an honest and good heart, having heard the word, keep it, and bring forth fruit with patience.
1 Peter 5:10 But the God of all grace, who hath called us unto his eternal glory by Christ Jesus, after that ye have suffered a while, make you perfect, stablish, strengthen, settle you.
Romans 8:18 For I reckon that the sufferings of this present time are not worthy to be compared with the glory which shall be revealed in us.
Revelation 5:5 behold, the Lion of the tribe of Juda, the Root of David, hath prevailed to open the book,
Isaiah 11:5 And righteousness shall be the girdle of his loins, and faithfulness the girdle of his reins.
For translaed version of this page click
on country flag
below!