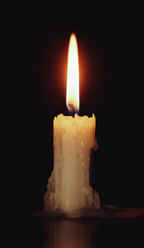 History of the lawsuits

There are currently several lawsuits pending in the US district courts demanding compensation for forced labor during the WW2. Defendants consist of the cream of the modern multinationals.

1. Elsa Iwanowa versus Ford Motor Company and Ford Motor Werke AG. A class action on behalf of thousands who were forced to perform work for Ford. The company was on the other side for the entire war, and utilized inmates of concentration camps, possibly, even KL Aushwitz. See also the text of the Iwanowa complaint, which attorney Mr. Lite does not want the other members of the class to read.

2. Michael Vogel et al versus Degussa AG and Degussa Corporation (USDC NJ 98-5019). Degussa is a world leader in manufacturing dental metals, and chemical products. They were leaders fifty years ago too: manufacturing Zyclon B for KL Aushwitz, and "retrieving" gold from mouths of murdered inmates there. This is a class action for some late compensation for their businesses.

3. Alice Burger-Fisher versus Degussa AG et al.. Newark, NJ, case: 98-03958. Similar case to Mr. Vogel's. Class action against the inventor and manufacturer of the gas used in Aushwitz.

4. Martha Klein et al versus Siemens AG (USDC NJ 98-4468). A class action against the well know corporate giant Siemens, which was making millions on backs of KL Aushwitz victims.

5. Solarczyk et al versus Bayer AG et al (USDC NJ 99-392). The biggest class action against hundred of German and Austrian businesses.

It is the intention of the owner of this page to make public all the documents related to the case. Currently Mr. Lite, an attorney in all the above cases, is engaing in cover up, and refuses to make documents public. More to come, once Mr. Lite will be forced through the court to disclose to members of the class what he is doing for them. Since the cases are worth more the 500 Billion dolars, and Mr. Lite wants 1/3 in fees, he is desperate to aviod scrunity by class members. 6. Honorata Chmielewska versus Siemens AG E-mail to defendant: icp@waw2.siemens.pl Case number: 99 CIV 2238 (ILG), filed: 1999.04.20. Plaintiff's attorney: Ed Fagan. Main claim: forced labor. Seeks class status. See: Text of complaint.

7. Antoni Koziarski, Halina Wozniak, Blanka Lewińska and Ryszard Czerski versus Daimler-Chrysler AG, Fried Krupp AG, Hoesch-Krupp (e-mail: kruppgft@kraknet.pl") and Henkel (numer 99 CIV 2240 (ILG)). Seeks class action status. See: Text of complaint

8. (
Anna Snopczyk versus Volkswagen AG. Lead attorney: Michael D. Hausfeld (e-mail: lawinfo@cmht.com) from Cohen, Milstein, Hausfeld & Toll of Washington, DC. The defendant Volkswagen run a kindergarten during the WW@ for the children of forced laborers. Some 300-400 were murdered there.
9. Pearl Pufeles i Helen Rappaport versus Bayer AG, Hoechst AG and Schering AG. Newark, NJ. Filed: 1999.05. 13. Seeks class action status. The defendants participated in experiments at Aushwitz together with Dr Mengele.
10. Eva Mozes Kor et al versus Bayer AG. Terre Haute, Indiana, number: TH99-036-C, Filed: 1999.02.17 Lead attorney: Richard E. Shevitz from law firm of Cohen & Malad in Indianapolis, Indiana. The defendants participated in medical experiments with Dr Mengele. See: 20/22 report of an American TV ABC about plaintiff Mrs Kor and Bayer AG and other article about the case
11. Elly Gross versus Volkswagen. Brooklyn, New York. Filed: 1998.08.31 (?). See ABC News.
12. Lawsuit against Chase Manhattan Bank i J.P. Morgan & Co. Federal court in New York, New York (Manhattan) or Brooklyn, New York. Filed about 1998.12.24. Plaintiff attorney: Kenneth McCallion. Defendants are American banks and 7 French banks.. See: ABC News.