Federation Space Game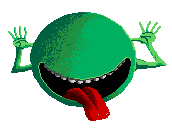 This is a page dedicated to the Space Fantasy Game called Federation. It is a game set in the furure, where Ming is the Overlord of the solar system. A colony is on the Moon, Mars, Castillo, Mercury, Venus, and Titan.
The game starts out with you, on Earth, at the rank of Groundhog, which means that you do not have a spaceship yet. As you explore Earth, you will be able to acuire a loan for a spaceship, at which time you will become a commander. Then you will be able to accept jobs in the solar system, to gain Groats. Groats is the local currancy in Fed Space. Earn enough, and you can repay your loan. At this point you become a captain.
Captain will allow you to use the interstellar link, and jump to player created planets. As you advance further, you will become aTrader, and buy and sell commodities that you have been hauling. This is where you start making more Groats. Next is the promotion to Merchant, where you can buy your own company! Your company can have factories on the player planets, and make the commodities that the planet needs for it's exchange.