My Wu-Tang Page
The name Wu-Tang Clan comes from one oe the deadliest kung-fu styles called wu-tang sword, an invincible weapon mastered only by accomplisehd monks. The Wu-Tang Clan comes from the borough,Staten Island a.k.a Shaolin New York City except for Big Baby Jesus he came from Brooklyn . The Clan consists of 9 members Robert Diggs a.k.a RZA,Greg Grice a.k.a GZA a.k.a Genius,Clifford Smith a.k.a Method Man,Corey Woods a.k.a Raekwon, Dennis Coles a.k.a Ghostface Killa,Lamont Hawkins a.k.a Cappadonna,Shyeim a.k.a Killah Priest,Russel Jones a.k.a Big Baby Jesus formerly known as Ol' Dirty Bastard, & Jason Hunter a.k.a Inspectah Deck.

The Clan only put out 2 albums as the clan together. their first album called the "36 Chambers" There second album together was called Wu Tang Forever which was released in 1997.

The Nine members of the clan each came out with thier own albums that werw produced by RZA. Method Man came out with his album called "tical". Which had two great hits on it . One was "Bring Da Pain" and the other "All I need". He has recently released a brnad new album called Tical : 2000 Judgement Day. On that track he has a hit song titled Judgement Day Raekwon's album was called "Only Built 4 Cuban Linx".At the time Big Baby Jesus was called Ol' Dirty Bastard he came out with a self titled album. Gza'a album is called Liquid Swords. Ghost face Killa's album is called "IRONMAN". RZA Has released an new Album called BOBBY DIGITIAL in stereo. That album has a hit song titled B.O.B.B.Y .

to check out some pice of the wu tang clan gohere.

Click here For all the lyrics to all of the songs wutang every made. Also individual albumz included.
Coming soon every lyric from every wutang member including group album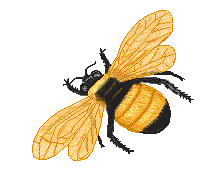 Killa Bees On The Swarm
Email: scoobydog35@hotmail.com