My Friends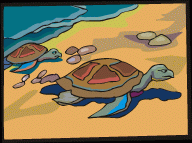 Here are some things to the people who I consider to be the closest to me in my life.
Taylor: I promise, I'll never say you don't understand again, lol. You know absolutely everything there is to know about me, and yet you still like me, hehe. That's what makes a true friend. You are the best :). Try to refrain from pinching large Russian solfege instructers, and you'll do fine. Belles forever, lol.
Jeremy: Three-toed Sloths, won-ton soup, and Calvin and Hobbes comics ;). We've been through a lot, you and I. You have definately left a huge imprint on me forever. And one of these days, you might even get over her :). Love ya.
Heather: My how things have changed. It seems like only yesterday that we were running around in little smocked dresses playing Unicorns. Now look at us, hehe. Who would have thought, looking back then, that we would be where we are now. Never forget the good things, Steve, when all this bad stuff gets you down. And as always before, I'm here when you need me.
Kevin: Here we are, in the very place we swore we'd never be. We've come quite a long way since this summer, when we hated eachother, hehe. It took us two times playing opposite eachother to see it, but I guess all that matters is that we eventually did anyway. You make me so happy, and I only hope that I can do the same for you.
George: The Almighty Grasshopper, you are the man. Hehehe, so many jokes, from sucking your socks off to "I try". You are a constant source of good cheer. Sing your heart out, babe.
Trystan: You can't even let my page be up for a day before you start to criticize?? Well fine, since you want me to write what I actually think about you, hear it goes: You showed me the best time of my life. I had more fun with you then I ever had with anybody, and I'm so glad that we are still so close even after everything that's happened.
Jessie: Jessie-belle, someday he'll wake up are realize what a great chick you are, and everything that he's missing. You have been my bestfriend since 1st grade, when i made you cry b/c you were the gingerbread man, lol. Keep leaning that Tango, lol.
Carson: Ever since I was born, you have lived down the road, sharing your weirdness with the world, lol. You introduced me to the joys of Fshugi Yuugi (I bet I spelled that wrong). Keep on rocking, lol.
Veronica: Princess of Darkness, one of the few people I know who appriciates both Cary Elwes and WoT as much as I do :). Don't kill too many people in your RPG, or someone might start to get angry, hehe. (And Sansa is SO much cooler then Arya, it's not even funny :-P)
Matt: you still give the best advice out of everyone I know. Not only that, you still owe me dinner, so lets get to work here ;).