Selected Quotes From Jack Handey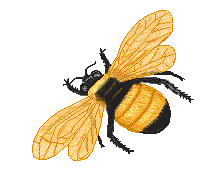 Welcome to my archive of SNL's Jack handey's Deep Thoughts. I love these things. There are lots of them, and I think I have all of the ones that are really funny.
If you ever crawl inside an old hollow log and go to sleep, and while you're in there some guys come and seal up both ends and then put it on a truck and take it to another city, boy, I don't know what to tell you.
Broken promises don't upset me. I just think, why did they believe me?
Consider the daffodil. And while you're doing that, I'll be over here, looking through your stuff.
Why can't the ant and the caterpillar be friends? One eats leaves, the other eats caterpillars- Oh. I see now.... --i'd like to add that upon hreading that one for the first time, I spent a long time wondering which one was the one who ate caterpillars. I guess we all have our moments of genious. :)--
Every time I see something fly across a room and attatch to some guys neck, and he screams and trys to get it off, I have to laugh, b/c what WAS that thing?
When the chairman introduced the guest speaker as a former illegal alien, I got up from my chair and yelled, "What's the matter, no jobs on Mars?" When no one laughed, I was real embarrassed. I don't think people should make you feel that way.
Any man, in the right situation, is capable of murder. But NOT every man is capable of being a good camper. Which proves that camping and murder are not as similar as you might think.
I hope, when they die, cartoon characters have to answer for their sins.
If you define cowardice as running away at the first sign of danger, screaming and tripping and begging for mercy, then yes, Mr. Brave man, I guess I'm a coward.
Too bad when I was a kid there wasn't a guy in our class that everybody called the "Cricket Boy", because I would have liked to stand up in class and tell everybody, "You can make fun of the Cricket Boy if you want to, but to me he's just like everybody else." Then everybody would leave the Cricket Boy alone, and I'd invite him over to spend the night at my house, but after about five minutes of that loud chirping I'd have to kick him out. Maybe later we could get up a petition to get the Cricket Family run out of town. Bye, Cricket Boy.
Maybe in order to understand mankind, we have to look at the word itself. "Mankind". Basically, it's made up of two seperate words- "mank" and "ind". What do these words mean? It's a mystery, and that's why so is mankind.
It takes a big man to cry, but it takes a bigger man to laugh at that man.
We tend to scoff at the beleifes of ancients. But we can't scoff at them personally, and this is what annoys me.
Tonight, when we were eating dinner,Marta said something that really nocked me for a loop. She said, "I love carrots." "Good," I said, as I gritted my teeth real hard. "then maybe you and the carrots will go into the bedroom and have sex!" They didnt', but maybe they will some time, and I can watch.
It's fascinating to think that all around us there's an invisible world we can't even see. I'm speaking, of course, of the World of the Invisible Scary Skeletons.
When you die, if you get a choice between going to regular Heaven, or pie heaven, choose pie heaven. It may be a trick, but if it's not, mmmmmmmm boy.
The face of a child can say it all, especially the mouth part of the face
The tiger can't change his spots. No wait, he did! Good for him
I wish I had a dollar for every time I spent a dollar, because then, yahoo!, I'd have all my money back.
If you're a blacksmith, probably the proudest day of your life is when you get your first anvil. How innocent you are, little blacksmith.
Do you know what happens when you slice a golf ball in half? Someone gets mad at you. I found this out the hard way.
If you're in a war, instead of throwing a hand grenade at the enemy, throw one of those small pumpkins. Maybe it'll make everyone think how stupid war is, and while they are thinking, you can throw a real grenade at them.
I think my new thing will be to try to be a real happy guy. I'll just walk around being real happy until some jerk says something stupid to me.
"Of all the imaginary friends I've had, I don't think there was one that I didn't end up having to kill."
To me, boxing is like a ballet, except there's no music, no choreography, and the dancers hit each other.
To me, it's always a good idea to always carry two sacks of something when you walk around. That way, if anybody says, "Hey, can you give me a hand?," you can say, "Sorry, got these sacks."
Love can sweep you off your feet and carry you along in a way you've never known before. But the ride always ends, and you end up feeling lonely and bitter. Wait. It's not love I'm describing. I'm thinking of a monorail.
If you're ever stuck in some thick undergrowth, in your underwear, don't stop and think of what other words have "under" in them, because that's probably the first sign of jungle madness.
Whenever I hear the sparrow chirping, watch the woodpecker chirp, catch a chirping trout, or listen to the sad howl of the chirp rat, I think: Oh boy! I'm going insane again.
When this girl at the art museum asked me whom I liked better, Monet or Manet, I said, "I like mayonnaise." She just stared at me, so I said it again, louder. Then she left. I guess she went to try to find some mayonnaise for me.
I wish I would have a real tragic love affair and get so bummed out that I'd just quit my job and become a bum for a few years, because I was thinking about doing that anyway.
I believe in making the world safe for our children, but not our children's children, because I don't think children should be having sex.
"Eagles may soar, but weasels will never be sucked into a jet engine."
Ambition is like a frog sitting on a Venus Flytrap. The flytrap can bite and bite, but it won't bother the frog because it only has little tiny plant teeth. But some other stuff could happen and it could be like ambition.
I can picture in my mind a world without war, a world without hate. And I can picture us attacking that world, because they'd never expect it.
Instead of putting a quarter under a kid's pillow, how about a pine cone? That way, he learns that 'wishing' isn't going to save our national forests.
I bet the main reason the police keep people away from a plane crash is they don't want anybody walking in and lying down in the crash stuff, then, when somebody comes up, act like they just woke up and go, "What was THAT?!"
If trees could scream, would we be so cavalier about cutting them down? We might, if they screamed all the time, for no good reason.
Sometimes life seems like a dream, especially when I look down and see that I forgot to put on my pants.
Marta was watching the football game with me when she said, "You know, most of these sports are based on the idea of one group protecting its territory from invasion by another group." "Yeah," I said, trying not to laugh. Girls are funny.
Sometimes I think I would like to be named The Prince of Weasels. As the Prince of Weasels, I could sneak up behind people and bite them. Then they would turn around and say, "what the...oh, it's just you the Prince of Weasels."
It's easy to sit there and say you'd like to have more money. And I guess thats what I like about it. It's easy. Just sitting there, rocking back and forth, wanting that money.
Instead of a trap door, what about a trap window? The guy looks out it, and if he leans too far, he falls out. Wait. I guess that's like a regular window.
I bet it was pretty hard to pick up girls if you had the Black Death
People just naturally assume that dogs would be incapable of working together on some sort of construction project. But what about just a big field full of holes?
People laugh when I say that I think a jellyfish is one of the most beautiful things in the world. What they don't understand is, I mean a jellyfish with long, blonde hair.
I can still recall old Mister Barnslow getting out every morning and nailing a fresh load of tadpoles to that old board of his. Then he'd spin it round and round, like a wheel of fortune, and no matter where it stopped he'd yell out, "Tadpoles! Tadpoles is a winner!" We all thought he was crazy. But then, we had some growing up to do.
If I lived in the Wild West days, instead of carrying a six-gun in my holster, I'd carry a soldering iron. That way, if some smart-aleck cowboy said something like "Hey, look, he's carrying a soldering iron!" and started laughing, I could just say, "That's right, it's a soldering iron. The soldering iron of justice." Then everybody would get real quiet and ashamed, because they made fun of the soldering iron of justice, and I could probably hit them up for a free drink.
Probably the saddest thing you'll ever see is a mosquito ____ing on a mummy. Forget it, little friend.
If you ever catch on fire, try to avoid looking in a mirror, because I bet that will really throw you into a panic
I don't pretend to have all the answers. I don't pretend to even know what the questions are. Hey, where am I?
Most people don't realize that large pieces of coral, which have been painted brown and attached to the skull by common wood screws, can make a child look like a deer.
I don't think I'm ever more "aware" than I am right after I hit my thumb with a hammer.
Links