Headline News
This page has been designed to list events in the news as well as events for Shooting Star.

My continued prayers are with the troops and their families. I did a recording of some of my favorite songs. I enjoyed the 2012 Tony Awards. It keeps me inspired to watch a great show. I obtained my Bachelor's Degree in 2008.

If you have questions or feedback, please direct them to my mailing address:

Gaylene Knoke P.O. Box 474 Laverkin, UT 84745

You can also direct comments to my e-mail: gaylenek2@yahoo.com

I would love to hear from you!
Friends
I would like to give a special thank you to my good friend Kim Stout who has helped me in more ways than one. Also to all the parents of my students who have been so dedicated. A very special thank you goes out to my husband Gary, my family (I love you all!) and all of my friends who have believed in my ability to follow my dream.
Special Events
I am excited to announce that I enjoyed being involved in the LaVerkin Theater's production of "Beauty and the Beast." The performances were in Aug. 2009. I have served on the board for the Valley Arts Academy. It is a new charter school in Hurricane Utah. This has been a great experience for me and I am glad that there is an arts based school in the Hurricane area. I have served as committee member of the Hurricane Valley Arts Aliance. I joined in Jan of 2008 and am exited to be singing in the choir. I would encourage everyone I know to get involved in the arts. I attended my 20 year runion in 2007. It was a wonderful experience to see everyone again. In May of 2006 I had the wonderful opportunity to help with the dance concert at Hurricane Elementary School. I really enjoyed the opportunity.
I had the privilege of judging at LaVerkin Elementary in Feb. 2005. It was the "Imagine Contest." All of the contestants who participated were very good and it was hard to decide. Thanks to all involved!
It was an enjoyable experience to have a booth at the Frazier Flea Market in the summer of 2004. I would encourage everyone to get out and try it some time. There are a lot of interesting exhibits and things for sale. It is located in La Verkin.
I performed with my friend Terry Archer in August 2004 in Mesquite. It was really fun to help him with his lounge act. He does a great Neil Diamond impersonation if there are any fans out there. I will keep you posted if there are any other shows. It really is a fun show to see, as we do a variety of different songs.
Gaylene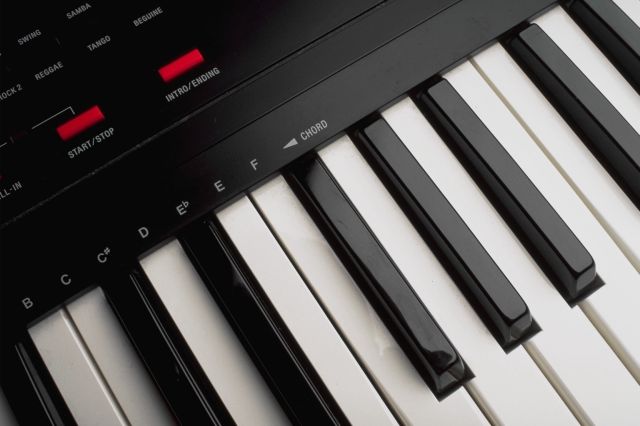 EXTRAS FROM BACKSTAGE
I thought this would be a good time to mention "We're Finally On Our Own." It is a fun project that I have been working on with my friend Kim Stout. Kimmie (as I affectionately call her) and I are in the process of and will complete the novel for "We're Finally On Our Own" soon. It should be ready to be bound by Christmas 2004 we hope. It has been a labor of love.
I also should mention that this is an original piece that Kim has been working on since she was about 12 years old and her novel is based on original characters from the 80's. That is what I like about it. Kim has been working with video production for about 5 years and would like to make her story a movie as well as a stage play. I have helped Kim where possible and we both are looking forward to completion. The collaboration has been enjoyable for me. We are considering using some of the songs with my students and we are always looking for sponsors. Feel free to check out her website. I have a link on my MonkeyLinks page. Go to 3 Star Performing Arts. Kim can be found under Blue Star Productions. Also we will complete and bind the poems and lyrics from the script and have that done as time permits.
Kim has also been working on finishing another writing project. She started it a few years ago. It is called "Plus Ten and More." It is part biography and part fiction. The story tells about Kim and her friends growing up. You can check out the changes at the threestar homepage.