Music of the Enlightenment; Baroque and Classical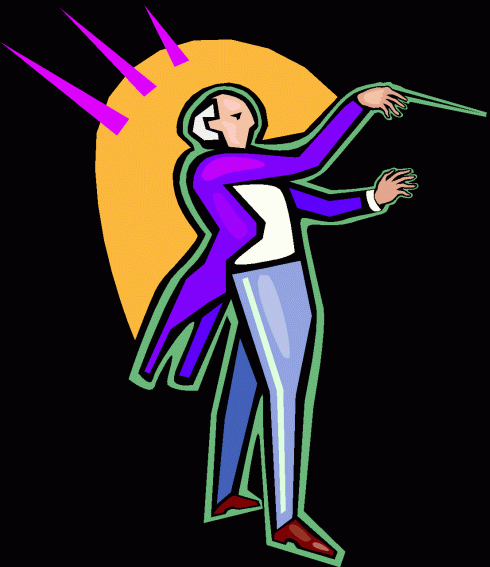 Baroque Music

Music of the Baroque time can be seen in history from about 1500 to 1750. This time gave birth to many of the greatest musical works of all time, defined by many wonderful characteristics. Baroque, in Portuguese, means intricate, irregularly shaped, and extravagant. This translation holds true for the music. Works of the Baroque time are characterized by use of sound to express emotion, complexity, tensions, sharp changes, playful dance tunes and drama reflecting the time period. Such a time period shared the characteristics of the music. This was the Enlightenment from about 1500 to 1800, which saw the Thirty Years War, the Scientific Revolution with secular versus religious debate, focus on both feeling and the meaning of life from philosophes, and a high upraise of Descartes rationalism. This period was a very influential time in history as we still hold the names of the great composers of this time close to our hearts.
Johann Sebastian Bach:

Bach was born in Thuringia in 1685 to two musical parents. His father was a string player, trumpeter, and piper, while his mother Elisabeth Lammerhirt came from a musical family. On March 21, Bach was born the eighth child in his family. His brother was his instructor in his first instruments. Traveling mainly in Germany for his entire life, Bach found jobs such as the court musician at Meimer in 1703 and the capellmeister at Kothen in 1717. As for personal life, Bach had a first wife by the name of Maria Barbara who died, leaving Bach with four children to care for. He took a second wife shortly after named Anna Magdalera Wilcken whom had worked with him in music for a year prior and was his supposed mistress. They were said to have lived a happy and loved-filled life. Later in life, Bach took the job of church director at the church of Saint Thomas in Leipzig. He died in 1750. Throughout his life, Bach left many amazing works. Bach used music as a means for worshipping God. He himself said that he created "well-ordered music in the honor of God." Johann Sebastian was truly a musical wonder as his works are still some of the most famous today. Some of his works include, Mass in B Minor, St. Mathew's Passion, Christmas Oratio, and St. John's Passion.
George Frederick Handel:

Halle, Germany was the birthplace of Handel on February 24, 1685. He came from a family with no musical backing. However, a local organist noticed his taste for music and gave him his only musical teaching at the age of ten. Traveling to Hamburg in 1703, Handel demonstrated his musical ability with his first opera Almira. He then traveled to various regions of Italy, before coming to London and becoming known. He was employed by King George I of England, who supported Handel in his creation of the Royal Academy of Music. This sadly collapsed, though, in 1728. The following year, he formed a new company but was forced to move to a theater under the rival company of the Organ of the Nobility in 1734. He continued to provide the world with operas until both companies fell in 1787. Handel then suffered a stroke and went to Aachen to recuperate. He died in London on April 14, 1759. Handel, like Bach provided the world with many great works during his life during the first half of the eighteenth century. Some of the multiple incredible works that Handel composed include the oratio Messiah; and the operas Almira, Tamerlane from 1724, and Fireworks Music.

Classical Music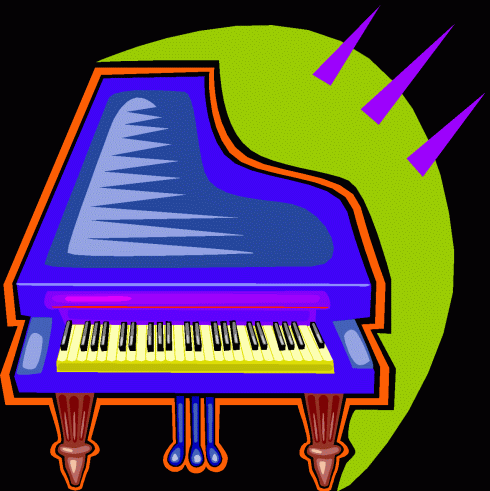 The Classical form of music dominated Europe following the Baroque style. This was found from the late eighteenth century to the early nineteenth century. Dynamics, orchestral color, use of rhythm, use of tone to form long periods of tensions and release, and a mixture of comic and serious strains characterizes the Classical period of music. The symphony which is an extended piece in three or four movements, sonata which is a composition for one or more solo instruments made usually of three or four independent movements varying in key, mood, and tempo, and the string quartet were chiefly used in classical music. The sonata principle was at the center of structure. This principle said that material first stated in a complementary key should be restated in the home key This music is best exemplified by the work of Haydn, Mozart, and Beethoven.
Franz Joseph Haydn:

Haydn was born in Rohau to a wheelwright father in 1732. He went into the choir at St. Stephen's Cathedral in Vienna for ten years, ending in 1750. He then worked as a freelance musician. He later worked for a Hungarian family, the Esterházys, He spent most of his older life working for Hungarian families and princes such as this one. He did, however, travel to England quite a bit. These trips taught him about composing for the public rather than individual supporters. He found it to be a "liberty," and this led him to compose great works. The Creation and The Seasons were two amazing oratios of his written for the common public. Haydn gathered great support and popularity as a musical influence during his life. Napoleon himself ordered an honor guard outside Haydn's home where he lay on his deathbed during a bombardment in Vienna. Franz Joseph Haydn died on May 31, 1809. Wolfgang Amadeus Mozart:

Mozart was considered a true child prodigy. He was born in Salzburg on January 27, 1756. By the age of five, he had begun composing. At age six, he played harpsichord before the Bavarian elector and Austrian empress. Leopold Mozart, his father, decided to tour to show off his son's genius. They set out in 1763 and returned to Salzburg in 1766, having seen Mozart perform before the French and English royal families. During that time, he published his first works and written symphonies. He traveled alongside his mother in search of work outside of their Salzburg home but found no success. After trouble with an employer in Vienna who refused to let him play, he had a miserable time finding a regular patron. In 1782, he married Constanze Weber, though. He lived the remainder of his life in Vienna, traveling for music and family purposes. He died December 5, 1771. Mozart wrote some of the greatest works the world has ever known. The great Haydn himself told Wolfgang's father that, "Your son is the greatest composer known to me either in person or by reputation." Mozart dedicated six string quartets to Haydn that are marked by their intricate workings and variety of expression. Mozart's works include the operas; The Marriage of Figaro, The Magic Flute, and Don Giovanni; the symphonies; Prague, Paris, and Jupiter; etc. Wolfgang Amadeus Mozart composed over six hundred works in his life.
Ludwig van Beethoven:

Ludwig Van Beethoven was born in Bonn in 1770. He is one of the world's most famous composers of all time. Although he lived during the Enlightenment and composed during the classical era, he is considered a transition between classical and romantic movements. He is still one of the most influential composers from the time. He first studied with his father Johann who was a singer and instrumentalist. By age twelve, Beethoven had already published music. He went for Vienna in 1787, only to return to stay with his dying mother. However, he did eventually make his way back to five years later Vienna and settled. There he continued his musical studies alongside Haydn, Schenk, Albrechtsberger and Salieri. He found patron and continued playing privately until his first public appearance in 1795. At this time some of his great publications came about which included three piano trios and sonatas. The music at this time of his life was believed to be the most individualistic of all his works. Moonlight and Pathetique came about at this time. 1802 marked the beginning of his middle period. It was at this time that his impaired hearing afflicted him causing him sadness. However, he found strength as a heroic tone marks this time. The Eroica Symphony and Symphony no. 5 developed during this part of his life. The years following 1812 find Beethoven in a deep depression. His deafness, isolation, brother's death, failed marriage hopes and failed love pursuits may have caused this. However, these trials produced some of Beethoven greatest works making his late period. Choral Symphony no, 9 in D Minor and Hammerklavier op.106 are some pieces of Beethoven's from this time. Ludwig van Beethoven died early in 1827. He was one of the greatest composers of all time.
Classical and Baroque Music Links
Further Baroque Music history
Baroque history of music
CLassical Music history links
Musicians today
Classical Music Crossword
Music History Timeline

Bibliography
Flack, Jim. Handel. 24 September 2001. 31 May 2003 .
Glover, Jane.
Hanford, Jan. Kosker, Jan. Johann Sebastian Bach. 2003. 30 May 2003 .
Spielvogel, Jackson J.. World History to 1800. Boston: West Educational Publishing, 1999.
Zychwicz, James L..