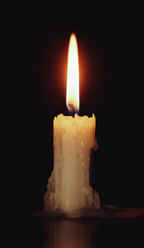 RENT is the single greatest thing to ever happen to this world. This show encompasses all of the most important issues of our time. It tells the all-too-familiar story of barely making it in this crazy world. The only things that matter are friendship, honesty, love, and happiness. RENT is the story of friends living together in New York City striving to cope with AIDS, drugs, suicide, homosexuality, transvestites, and paying the rent. Nothing is more beautiful than seeing this unfold before your eyes on stage. Jonathan Larson was nothing short of a genius.

  

---


  

---


  
Roger and Mimi... the main love interest


Click on the adoption certificate to adopt your own bohemian.