Interveiws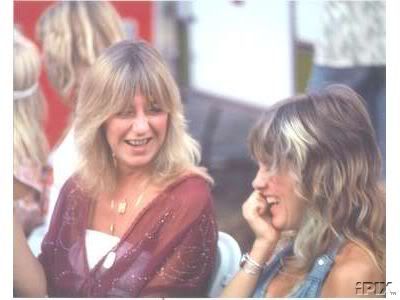 Interveiws
1997 Rumours broadcast (ran off Broadcast master in the studio 60 min. A+ quality)
1981 multiple rare interviews promoting Bella Donna A quality
FM Conversations 1981 & August 1978 - 45 Minutes in length. This is a recording made by Mick Fleetwood of various candid conversations mostly between himself, Stevie, and Christine. First off, Stevie is asking for some pot and then asks Ken for some "coke." Later someone asks Mick if he would like a joint and he says yes. At one point Stevie is being loud and obnoxious while Mick is trying to tell a story about her and she keeps interrupting which makes Chris very irritated. Stevie later tells Mick he is wearing the worst shoes ever. Apparently this is just after Lindsey had his seizure because they keep talking about it and if Lindsey will be able to perform. There is much more on here including Stevie talking about Robin and her cancer. This is a great behind the scenes recording!
Stevie Nicks Nicky Horne BBC Interview 1991 (songs are cut) - Stevie discusses her relationships with Robin and Kim Anderson, Robin's death, how Robin refused treatment so she could have her baby, Matthew, Stevie's marriage to Kim, planning the wedding and how NOBODY understood what she was doing, her love for Joe Walsh, how she is a very honest person, why she left Fleetwood Mac, how Mick wouldn't let her have Silver Springs for her Timespace album and her solo career
Stevie's Tusk interview with Jim Ladd 1979 - Stevie talks in a hoarse whisper throughout. She does the interview in her house and people keep interupting-Stevie tells one friend to "go catch a fever or something." She gives a little insight into Sisters of the Moon and Sara "the poet in her heart."
Stevie Nicks The Legendary Interviews - Everyone knows there may be only one thing Stevie Nicks does better than writing songs and getting dressed in the morning, and that is TALK! Hear Stevie prattle on and on about the Legend of Rhiannon ("it is said in the translations, 'down the glorious pathways came the birds'..."), being and not being a witch ("come by my house; there are no, like, OWLS..."), being and not being Stevie Nicks ("If I can see through your eyes, then I can become you...When I sing Tom's (Petty) songs, I am Tom...I become Floridian and sort-of gator-like and swamp around...), being a tough girl despite all the lace clothing ("I am about as fragile as a bull"), as well as being inspired by her own clothes, the money, the fame, and the poetry. Stevie singing "Goldfish and the Ladybug" and the full version of Rhiannon live at Rosebud 1975 are included. All short music clips support statements made during the interviews.
Stevie Nicks Castle Walls Interview (3 Discs) - Lots of discussion about "The Other Side Of The Mirror" release, a beautiful Doing The Best That I Can demo, plenty of songs sprinkled throughout. Stevie talks about her fans, there's a cut from the Bristol, CT 1989 show where Stevie gets FLAMED at the security. Nice Sara demo (9 minutes unedited) at the end. Interviews and music from TOSOTM era. Songs are uncut.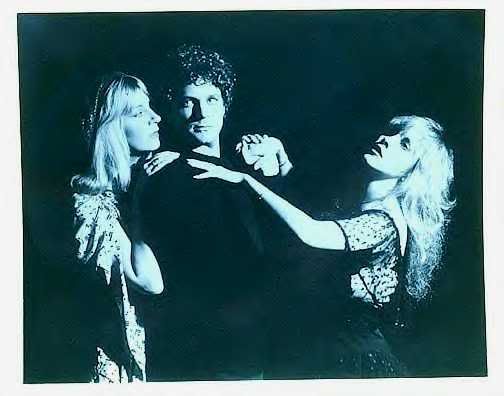 Email: gypsyrhiannon1@aol.com