Evanescence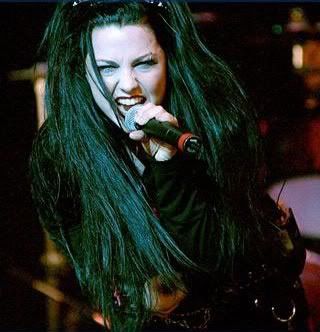 Evanescence Live at Pinkpop 2007 Netherlands PRO DVD Evanescence Live in Santiago, Chile 4/12/07 PRO DVD
Evanescence Live at Zepp, Tokyo Japan 1/31/07 PRO DVD A quality. chapters and menu. Weight of The World, Going Under, The Only One, Lithium, Good Enough, Haunted, Tourniquet, Call Me When You're Sober, Imaginary, Bring Me To Life, All That I'm Living For, Lacrymosa, Your Star
Evanescence Live Providence, RI 4/4/07 DVD Aud. B+ Sweet Sacrifice Weight of the World, Going Under, The Only One, Lithium, Good Enough, Haunted, Tourniquet, CMWYS, Imaginary, BMTL, Whisper, All That I'm Living For Lacrymosa, Encore:, My Immortal, Your Star
Evanescence Live At Zepp Tokyo, Japan 1/25/04 DVD Going Under and Bring Me To Life are pro shot, the rest is aud. Haunted, Going Under, Taking Over Me, Everybody's Fool, My Last Breathe, Farther Away, Even In Death, 4th of July, Breathe No More, My Immortal, Amy solo/Bring Me To Life, Tourniquet, Imaginary, Whisper
Evanescence Hard Rock Live in Orlando And More...DVD Hard Rock Live: Going Under, Haunted, Bring Me To Life, Whisper. Letterman: My Immortal, Tonight Show: Going Under, Bring Me To Life, My Immortal Promo video Sessions at AOL, Pepsi Smash: Going Under, Bring Me To Life, Top Of the Pops: Bring Me TO Life, Access Hollywood Appearence, Making of the Videos Doc., CNN Britian Interveiw, Haunted on Real Magic TV
Evanescence Live at Rock Rio Lisboa 5/30/04 DVD Pro. Haunted, Going Under, Taking Over Me, Everybody's Fool, Thougtless, My Last Breath, Farther Aways, Breathe No More, My Immortal, Bring Me To Life, Tourniquet, Imaginary, Zero, Whisper
Evanescence Live Cologne Germany 10/15/03 DVD Pro. Haunted, Going Under, Taking Over Me, Everybody's Fool, My Last Breath, Farther Away, Zero, Breathe No More, My Immortal, Bring Me To Life, Tourniquet, Imaginary
Evanescence Live at Pink Pop Festival 2003 DVD Pro. Everybody's Fool, Holding My Last Breath, Bring Me To Life, Tourniquet, Imaginary, Whisper, Even In Death
Evanescence Live Rock AM Ring 2003 DVD. Pro. DVD
Evanescence Live Hammerstein Ballroom NY, NY 10/9/06 DVD Aud. A- Sweet Sacrifice was not taped, and Weight of The World was taped halfway through... Going Under, The Only One, Haunted, Whisper, Lithium, Good Enough, Call Me When Your Sober, Imaginary, Bring Me To Life, Lacrymosa, My Immortal, All That I'm Living For
Evanescence Live, Rock AM Ring 2004 + Extras! DVD A+ Quality, pro.
Evanescence Live And Intimate in Australia DVD Pro..AU TV Special Dec 2006? Includes interviews between songs. Sweet Sacrifice, Going Under, Call Me When You're Sober, Bring Me To Life, Lithium, Your Star
Evanescence Fallen Outtakes. 1 CD. A quality. Breathe No More, Farther Away, Missing, My Immortal (acoustic), My Immortal (Band version)
Evanescence Demos (1997-1998) 1 CD. A quality Exodus, Give Unto Me, Goodnite, October
Evanescence Origin demos 1 CD. A quality Origin, Whisper, Imaginary, My Immortal, Where Will You Go, Field of Innocence, Even In Death, Anywhere, Lies, Away From Me, Eternal, Listen to the Rain, Demise
Evanescence - Whisper (Sound Asleep EP) 1 CD A quality Give Unto Me, Whisper (demo version), Understanding (Sound Asleep), Forgive Me, Understanding, Ascencion of the Spirit
Evanescence EP (1998) 1 CD. A quality Where Will You Go, Solitude, Imaginary (EP version), Exodus, So Close, Understanding, The End.
Evanescence Acoustic Live in St. Louis, MO Vintage Vinyl 3/9/03 1 CD Aud. B+...slightly muffled Intro/Testing, Going Under, Haunted, Bring Me To Life
Evanescence Live In Sauget 3/9/03 1CD Aud. A-/B+ Intro, Going Under, Haunted, Taking Over Me, Everybody's Fool, My Last Breathe, Farther Away, Heart Shaped Box, Imaginary, Encore, Whisper
Evanescence Live in Boston, MA 10/6/06 Aud. B+/A- Sweet Sacrifice, Weight of the World, Going Under, Snow White Queen, The Only One, Whisper, Haunted, Lithium, Good Enough, Call Me When You're Sober, Imaginary, Bring Me To Life, Lacrymosa, My Immortal, All That I'm Living For
Evanescence Live Electric Factory Philadelphia, PA 10/10/06 Aud. A- Sweet Sacrifice, Weight Of The World, Going Under, The Only One, Haunted, Whisper, Lithium, Good Enough, The Beautiful People (instrumental snippet), Call Me When You're Sober, Imaginary, Bring Me To Life, Lacrymosa, My Immortal, All That I'm Living For
Evanescence Live Ottawa, Ontario 1/10/07 Aud A Sweet Sacrifice, Weight Of The World, GoinG Under, The Only One, Cloud Nine, Lithium, Good Enough, Snow White Queen, Whisper, Call Me When You're Sober, Imaginary, bring Me To Life, Haunted, All That I'm Living For, Lacrymosa, My Immortal, My Star
Evanescence Live Osaka Japan 1/23/07 CD A aud. Sweet Sacrifice, Weight of the World, Going Under, The Only One, Cloud Nine, Lithium, Good Enough, Whisper,Call Me When You're Sober,Imaginary,Bring Me To Life,Haunted,All That I'm Living For,Lacrymosa encore:, My Immortal, Your Star
Evanescence Live Yokahama Japan 1/28/07 A aud. Sweet Sacrifice,Weight of the World,Going Under,The Only One,Cloud Nine,Lithium,Good Enough,Haunted,Tourniquet,Call Me When You're Sober,Whisper,Imaginary,Bring Me To Life,All That I'm Living For,Lacrymosa,encore:,My Immortal,Your Star
Evanescence - Live at The Sovereign Center, Reading, PA, 4-2-07 Aud. B+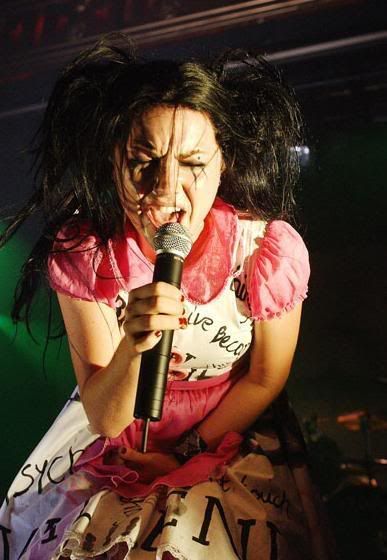 Email: gypsyrhiannon1@aol.com