Folklore Tribute to Sir Harry Lauder.

Died--1950.
* * *
Harry Lauder's talent as a folk singer, song writer, and comedian was first noticed when he worked as a coal miner. He would often entertain his fellow miners. His co-workers encouraged him to enter local singing competitions, and so, he entered one and won second place. Before long, he was asked to perform at various music halls, and his fame began to spread. During World War I, he entertained both American Troops, as well as Brittish Troops. For Harry Lauder's service to his country and the troops, King George knighted him. He was also a Silent Film Star during the 1920's, and appeared in a few Talkie Motion Pictures during the Early-Mid 1930's. Sir Harry Lauder is remembered for folk songs such as Roamin' in the Gloamin' (below) and I Love a Lassie.

********************

Roamin' in the Gloamin'.
By Sir Harry Lauder.
_____*_____

1) I've seen lots o' bonnie lassies, trav'-llin' far and wide,
But my heart is centred noo on bonnie Kate McBride.
And al-tho I'm no' a chap that throws a word away,
I'm surprised mysel' sometimes at a' I've got to say... [chorus]

* * * *

CHORUS:

Roamin' in the gloamin' on the bonnie banks o' Clyde.
Roamin' in the gloamin' wae my lassie by my side.
When the sun has gone to rest, That's the time we love the best.
O, it's lovely roamin' in the gloamin'!
_____________

2) One nicht in the gloamin' we were trippin' side by side.
I kissed her twice, and asked her once if she would be my bride.
She was shy so was I we were baith the same
But I got brave and braver on the journey comin' hame... [chorus]
* * * *

3) Last nicht efter strollin' we got hame at half past nine
Sitting at the kitchen fire I asked her to be mine.
When she promised, I got up and danced the Hie-lan' fling.
I've just been at the jew'ller's and I've picked a nice wee ring... [chorus]

*************************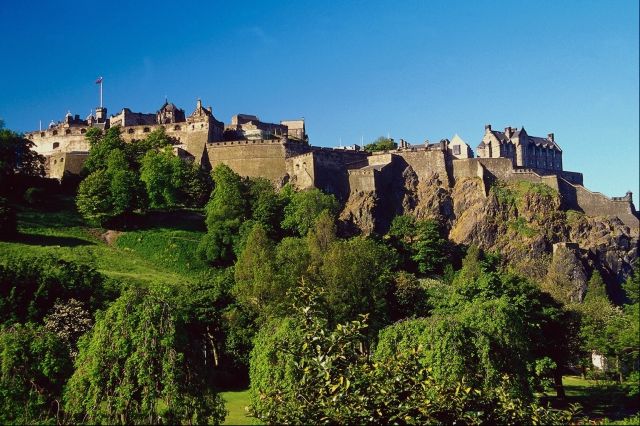 Websites Hosting this Page:
Sir Harry Lauder International Folklore Gala.

Charming Billy's Red Letter Feast Day Extravaganza.

_____
World of Bill Baxter, DTM--50 Years.

*******************************************************
***Visit The Official Website of Sir Harry Lauder.***

***University of Glasgow Website (Head Graphic).***

_________________________________

Sign My Guestbook:

View My Guestbook
Sign My Guestbook

Pecos Bill's American Folklore Gala.