Welcome to my Sailor Scouts site!

If you like my Sailor Moon site please visit often. If I don't gecive enough hits in a month Angefire will remove my site.

*Please note none of the images on this site are mine. They are all refrenced through the HTML code.




I adoped Luna, Artemis and Diana!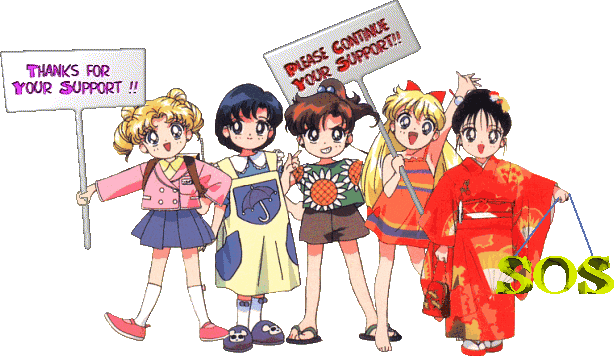 Suport S.O.S. (Save Our Sailors)



If you have any fan fiction you would like me to post. Email it to me. My address is on the bottom of the page.

My Sailor Moon Links
Sailor Scouts Shrines
Sailor Moon activies
Sailor Moon Adventure Story
Sailor Moon Music Archive
Sailor Moon Images
My Sailor Moon Images
Sailor Moon Adoption Headquarters
Fan Fiction Collection
Email: moreyadam@hotmail.com