Merry Meet! I am Cerridwen Anathema Ravencat, and this is my Wiccan Grimoire. I have been a practitioner of Wicca for seven years including serving two years as High Priestess of Coven of the Sacred Oak. This is my way of sharing the knowledge gained through years of practice.

CONTENTS:
Sabbats
The Rede Poem
The Witches' Rune
The Charge of the Goddess
The Charge of the God
Wiccan Beliefs
spells and incantations
color correspondances
Elements
Virtues of Stones
Virtues of Plants
Tarot; Symbolism of the Major Arcana
Celtic Triads

Hope you find something of interest. Blessed Be!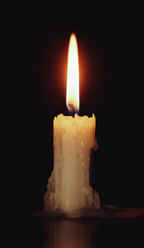 In memory of the Burning Times. Never again. . . .