Contact Us
Happy People
The Happiest people don't necessarily have the best of

everything;

they just make the best of

everything they have.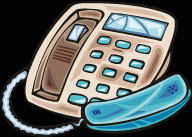 To contact us:

DAVID d DICKERSON

7275 JOHNSON RD.

Pottervlle, mi 48876

Phone:1 517 645 2937
The Louisiana Cowboy David D Dickerson Comes to you with a 1 to 7 day engagement. The Michigan
Country Hall of famer will draw you in with his Award winning country gospel songs and make
you laugh With his hilarious comedy songs including "Bury me AT Wal-mart" and his famous Duct Tape Song.
Home
David Dickerson's Story
Contact Us
Scheduled Bookings
Let Us Intertain You
Booking Information
Photo Album
My Music CDs
Related Links
*