Kennebec Valley Young Marine Sr. NonCommissioned Officers and Administration

The KVYM Sr. NCO's and Administration were asked to answer the following:
Name(last,first,m.i.)
D/O/B
Birth Place
Parent(s) Name(s)
School that you attend
Grade
Do you have animals
What type of animal
How long have you been in the Young Marines
What rank are you
Greatest achievement
What do you want to do after school
---
The Sergeant Major's answers were:
Gagne, Ronald J
08/14/86
Augusta, ME
Sandra Patenaude and Ronald Gagne Sr.
Cony High School
10
Yes. A cat.
Cat.
7 years
Sergeant Major e-9
Everything that I have done as a Young Marine, with my long time best friend Master Sergeant Gregoire.
A Recon Ranger/Sniper USMC
---
The Master Gunnery Sergeant's answers were:
Richards, Kasie L
09/19/85
Augusta, ME
Judith and Karl
Erskine Academy
12
Yes.
Cats and Dogs.
6 years
Master Gunnery Sergeant
Getting to the spot in life I am now. That I can appreciate everyone for who they are.
8th Grade history teacher and get a Business Degree
---
The First Sergeant's (my) answers were:
Wing, Jason E
04/13/85
Lewiston, ME
George and Marsha
Lewiston High School
12
Yes.
A 9 year old German Shepherd/Black Lab, a 3 year old German Shepherd, and a Black cat.
6 years
First Sergeant
Staying in the Young Marines as long as I have and staying out of drugs and alcohol. Also I am a Cadet at the Winthrop Police Department which has helped me. And on September 27 of this year I signed my contract for the United States Marine Corps.
I am signed up for the USMC and I am going to be doing Security Forces. After my initial 4 years I want to get my last 2 years for my bachelor's degree and join the State Police.
---
The Master Sergeant's answers were:
Gregoire, Michael C
08/06/85
Nashua, NH
Michael and Melissa
Cony High School
11
No.
Doesn't apply.
7 years
Master Sergeant
Everything I have done in the Young Marines with my longtime best friend Sgt. Maj. Gagne.
I am going to the Army bootcamp June 20 for the reserves the summer of my senior year. Eventually become an Army recruiter.
---
The Gunny's answers were:
Robinson, Nyssa A.S.
08/11/86
Augusta, ME
Robin and Steve Robinson
Kents Hill School
10
Yes.
Dogs, cats, horses.
4 years
Gunnery Sergeant
Being awarded the Presidential Award for Academics at the end of my Freshmen year.
Go to Annapolis, MD to the Naval Academy and join the USMC as an officer.

The preceding was a list of questions answered freely, by each of the 5 KVYM Sr. NCO's.
---
Main Page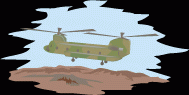 Updated Last 11/07/02