Lisa's Webpage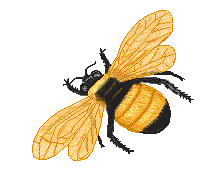 What I'm all about
Going online
Listening to music
Sports (that includes basketball, volleyball, soccer, and track)
Writing Poetry when I have the time
Hanging out with friends
Checking out HOT guys!!!
And just plain all around having a good time
Make sure to sign my guestbook and check out my pix!
My guestbook
Pix of Jen and I :)
Pix of Camp Roger page 1
Pix of Camp Roger page 2
Life is 2 precious!

Hey! Thanx for visiting my web page. Make sure to check out my Photo Albums and sign my guestbook!!! Shout out to: Jen, Alex, Jac, Jill, Kaleigh, Beth, Kara, Angie, Laura, Janelle, Kate, Renise, Kendra, Kelli, Kelsey, Sam, Sara, Lindsey, Ann, Heather, Rachel, Mary, Eric, Jeremy, Chris, Justin, Tim, Mike, Dave, Joel, Nate, Kraig, Ben, Mark, Matt, Jake, Nick, Josh, Peter, Rob, Bethany, Jennifer, Kristin, Meredith, Lindsey, Rochelle, Hope, and everyone else I missed don't worry I still love ya.