History of the Finnish Lapphund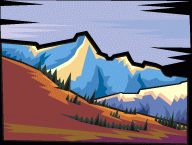 This is a very old breed which was originally kept by the Lapp people (Sami), who have long inhabited northern most Europe. Originally a nomadic people, they relied heavily on the herds of reindeer for food and clothing. The Finnish Lapphund (also called Lapinkoira or Soumenlapinkoira in Finland), were used to herd and guard the smaller group of reindeer the Sami kept separated from the main herd, and held close to their dwellings for domestic purposes (milking, transportation, and heavy draft work).
They are still used for reindeer herding, and being agile and quick have adapted well to working with sheep, cattle and other livestock on the farm. Because of their courageous and affectionate nature they make a natural alarm dog and a great family dog.
The breed first came to the United States in 1987 and was recognized by the UKC in 1994. Now that the breed has been accepted to the FSS, it is hoped that more litters will be produced to establish the breed in the US to enable full AKC recognition within the coming years. The CKC currently welcomes the breed to register in the miscellaneous class, we are also working towards full CKC recognition. There are approximately 250 Finnish Lapphunds in the US and 25 in Canada.
The Finnish Lapphund is medium size dog (male 18 to 20.5in, female 16 to 18.5in) heavily coated and very sturdily built. The male is expressive with a more prolific coat and the female's coat is slightly shorter and her behavior a little more humble. All colors are permissible, but one color must dominate. They are one of only two breeds permitted to be kennelled outside during the winter months in Finland. The breed is capable of surviving the extreme cold of a harsh Finnish winter (therefore a great dog for Canada).
The Finnish Lapphund is very intelligent, versatile, willing and affectionate. It is very energetic, while remaining composed and adaptable. In addition to herding and hunting the FL has been successful in obedience, searching, tracking, therapy work and agility. January 2005 will see the first Finnish Lapphund (Tavvi, U-CDX, U-AGII Sugarok Nautittava UD AX AXJ) going to the AKC Nationals for agility in Florida.
Back to Home Page
UKC Standard