This is my Family
"A Party of Five"
---
---
Feel free to click on any of the pictures below for more pictures and other interesting items. If you haven't visited before let me warn you, this site is now and more than likely forever will be under construction.
---

I would Like to send a big thank you to all who have viewed this sight, sighned the guest book and/or passed it on to others. Please keep the feed back comming as this site means even more to me now that I am away. It is like my link to anyone who might care.
---

Well I have left Udari, Kuwait with seven other soldiers to go to Camp Doha. We sleep in a big wearhouse with bunk beds and every day we drive to a near by Air Force base because the Department of the Air Force has been nice enough to send some birds our way. We load the trucks in and chain them to the floor of the plane. We have been getting them out fairly quick. I am not too disapointed about not going on a convoy across Iraq. I went on enough convoys the last time I was here and am sure there are many more chances to earn my pay waiting for me up north. Doha is a little nicer than Udari was. The "PX" here is bigger, more choices for food. Only problem so far is it is so crowded, so using computers becomes a matter of waiting in a long line.

So far I am doing well and have been able to keep in touch with Casey enough (not as much as I would like maybe).

For anyone interested I am moving old news to the link on this page, just click on my picture and it will take you there.

---
Our first born son
---
Pictures, art and other things about our only little girl.
---
Our new Baby Boy!
---
Move along now, nothing to see here!



---
The Lady that holds it all together.
---

Thank you for visiting my page. Please come back and visit again! I hope to have a digital camera soon so I can post pictures of my self as well as pictures of where ever I go and the people and things I see (nothing graphic or sacrey I promise)I also plan to have pictures the whole family had taken just before christmas, I hope to post those soon as well. To send Us a note click one of the links below the "count down to aniverary". we would love to hear what you think of the site.
---
DAYS 'TILL CASEY AND JAKE'S SEVENTH YEAR OF MARRAGE!
---
---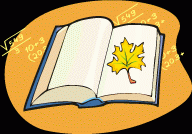 View My Guestbook
Sign My Guestbook
---
Todays News, click on a story to read more.
---
Please don't go without clicking a few links above. You can sign the guest book, send e-mail, or refer this page to a friend or family member.
---

you are visitor number
thanks for stopping by.
---