The House of Amy B
The Path of the Bodhisattva
"All that appears comes from an illusion of the mind."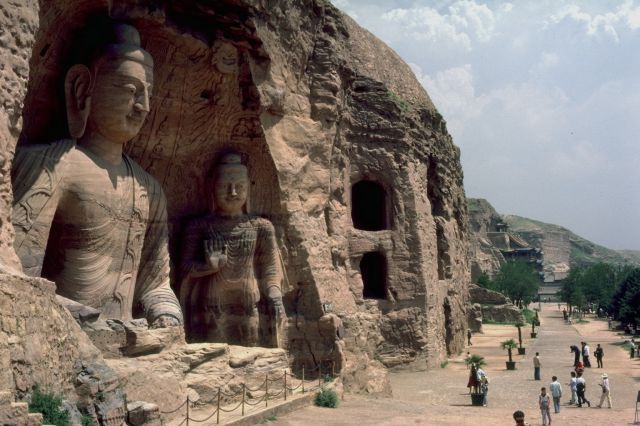 Links into My Domain




Enter to win a SUMMER VACATION!

View My Guestbook
Sign My Guestbook


Overall chances of winning are slim to none as this game is a sham.




"Bald-Faced Lies are Less Bald-Faced in Latin"
from Henry Beard's "Latin For All Occasions"
Noli me vocare, ego te vocabo.
Don't call me, I'll call you.
Confucius say you return to top.
Upcoming Dates to Remember
July 22nd...Parents' Day
July 27th...Planet of the Apes Release Date
September 3rd...Labor Day (Stop Wearing White on Bottom Half of Body!)
September 9th...Grandparents' Day
Be a sport, answer the question...You may receive prizes, money, trips, fame , fortune...


Philosophical Quote of the Week
"But say you, surely there is nothing easier than to imagine trees, for instance, in a park, or books existing in a closet, and nobody by to perceive them. I answer, you may so, there is no difficulty in it: but what is all this, I beseech you, more than framing in your mind certain ideas which you call books and trees, and at the same time omitting to frame the idea of anyone that may perceive them all the while? But do not you yourself perceive or think of them all the while? This therefore is nothing to the purpose: it only shows you have the power of imagining or forming ideas in your mind; but it doth not shew that you can conceive it possible, the objects of your thought may exist without the mind.
-from, "Principles of Human Knowledge", Philosophical Works, George Berkeley
Words of Wisdom from the Hand of Amy
"In Greek mythology, an enduring, lasting marriage is a mark that cannot be reached."
-from, "Marriage: The Black Hole of Love"

"The Snake Goddess of Ancient Crete represents the last strong portrayal of Goddess worship in a growing civilization that would ultimately culminate in the dominant patriarchal themes of Western civilization."
-from "The Snake Goddess in Minoan Religion: Uncovering the Feminine Roots Beneath a Patriarchal Tradition"

"For clearly, the placement of power onto one sex over the other creates not a peaceful society, but an anxious, eternal struggle for supremacy leaving the world a random assembly of lost, empty souls."
-from, "Sacred Attachment: Manifestations of the Innate Human Need to Belong"

"Without some consideration that each human has as much right to life as another, the world will always fall prey to the wretched miseries of war."
-from, "What Went Wrong With the Western World: An Essay Toward the Deconstruction of Religious Concepts of Other"
Please, this site hopes to be as efficient as the London Tube system, though currently it runs more like the L.A. MTA. Soon, and very soon, it will all be fixed. For now, as you enter these pages, click on an image and it should bring you back to the page from whence you came. In most cases, that image is this arch:
Enjoy!

All About Me
Click hereto find out all about me.

Cinema Amioso
Enter the world of film according to Amy.

Health and Beauty
Consult these pages for a better you!

Betterment
Make this world a better place, if you can.

Cal Ripken, Jr.
Washed up player or national hero?

Links
If you're just not satisfied, then go on, get outta here, who needs ya?
Email: amybarbara@mac.com