Tina's Roaring Page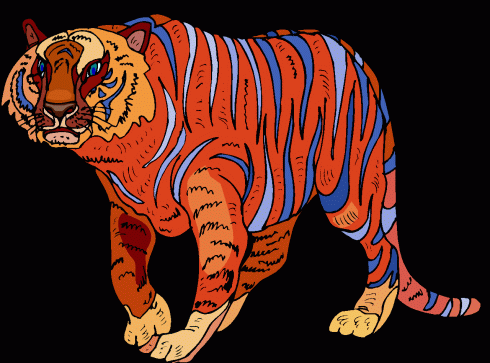 Abilities of Tigers
Largest tiger is a Siberian tiger.
Tigers live in Siberia, Europe, India,China.
Tigers are a type of cat.
At the age of two years old tigers hunt on there own
Tigers give birth to cubs at least 2-4 cubs at a time.
Tigers live alone.
Lions live in plains.
Tigers are cool,

Its coat is so clean,

Giggle they don't,

Evil they do,

Ready or not look out for them,

So put on your armor and beware of them too!

Once there was a tiger.The tiger thought he was really cool. One day he saw a gorrila with his hair sticking up.The tiger thought he was acting cool but he just really had bad sleep. The tiger went home and put tree sap in his hair. When he came out all the animals started laughing at him.When he looked in the water he saw what he had done and ran home to wash it out.

Heres More Site About Tigers!

Here Are More Info About Three Other Endangered Tigers
You Want To Lean Somthing About China's Tigers?
Whnt To Learn More About Panthera Tigers?