Taking a Quick Trip Through Italy
Interesting Facts About Italy
Qiuseppe Garibaldi was a sea captain born on the Riveria in 1807. He was an Italian hero because he helped free slaves in Sicily, the Strait of Messina, and Naples.
Galileo Galilei was a scientist born in Pisa in 1564. When he learned about the new invention, a telescope, he built one with better lenses. He knew the Earth revolved around the sun, but the Church insisted it was vise versa. He died in 1642.
The name Italy is really old. It was named Italy when it was spread all over the country.
The Italian flag was adopted in 1870. It was designed by Napoleon that looked very much like France's flag, except he substituted blue for green.
Italians are BIG on sports, especially soccer. They're really professional, too.
Everyone from age 6-14 has to go to school in Italy.
Spaghetti was originally made in China; not Italy.
Venice, Italy is slowly sinking.
About 75% of Italy is covered with hills and mountains.

There are 1500 lakes in Italy.
Visit These other Sites to Learn More on Italy
Basic Facts on Italy
History of Italy
Going to Italy?

(sung to the tune of Twinkle, Twinkle, Little Star)
First came the Etruscans of ruling the land.
They were in Italy about 2,800 years ago.
They had many great talents.
Though they controlled land, they were very protective.
Next was the Renaissance.
that changed and made Italy better.
Everyone started to spend their money on arts.
---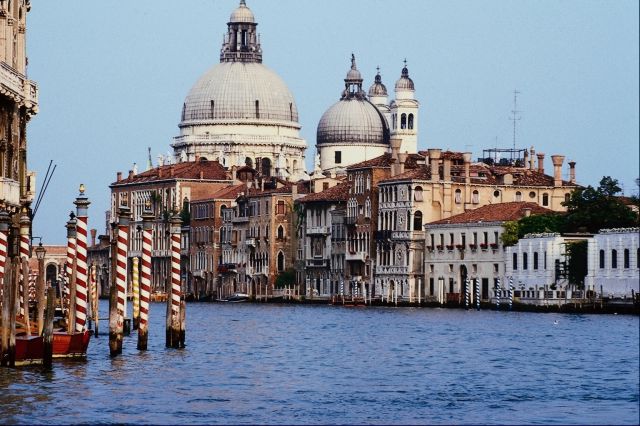 Now isn't this interesting?
---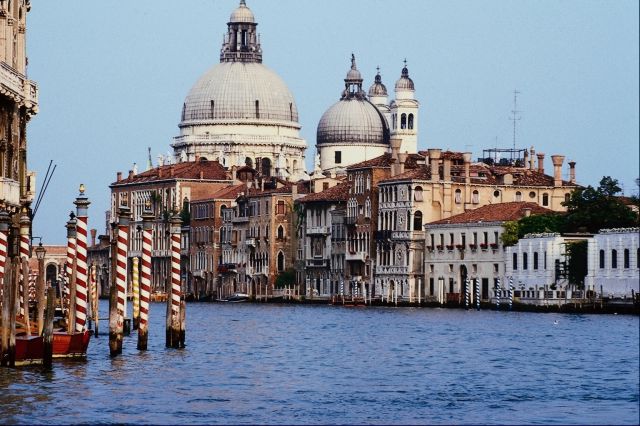 This is a picture of a scene in Venice, my FAVORITE city in Italy... pretty, huh??
---
He was considered the first and best Renaissance man. Let me guess you're wondering what's a Renaissance Man. A Reanaissance Man is a person-most likely an artist-that has talent in a lot of things. He was born near Venice in 1452. He learned every subject that caught his attention. He was famous for the Mona Lisa portrait. Scientists believe that he used himself to draw the Mona Lisa portrait. They examined their faces and found that they had the same length of face, lips, eyes, and nose.