The Wonderful World of Basketball
Allisons awsome basketball web page
passing
shooting
dribbling
you pass by forcing the ball from your body
you shoot by pushing the ball into the hoop
you dribble by throwing the ball down then bringing it back up like a yo-yo
(chorus) Basketball,Basketball,Basketball rocks!Basketball time and basketball rhyme and in basketball square in the sweaty air!Oh basketball time is a swell time to play all night and day !Basketball, time is a swell time to play all night and day!(repeat chorus) goes to the song of jingle bell rock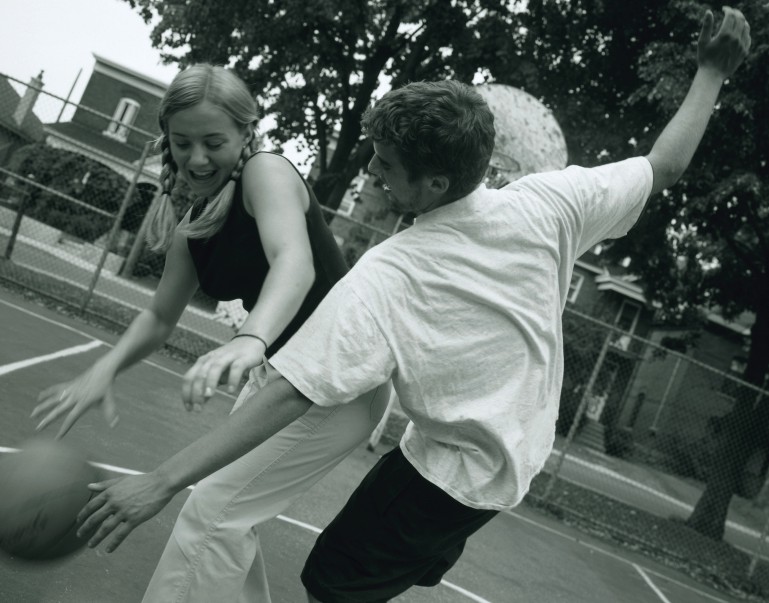 Basketball is an exciting game!
A lot of people have the interest of it.
Such a competitive sport to play.
Kids laugh and have fun!
Even older people play.
Teaching people how to play is a great experience ,
But don't think it is as easy as pie.
A lot of leagues have come about.
Louder and
Louder the games get with the fans LAUGHING, CHEERING
and SCREAMING!
Check out these other awsome websites about basketball
Learn more about your local[hopefully favorite] basketball team the CELTICS
Visit your favoriteWNBA team on the web
See pictures of one of the best NBA players ever Michael Jordan
seek out all of these cool facts about naismith