It seems like everyday is something new to face.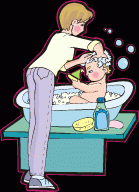 We juggle the bills, the kids, the house and everything that comes along with being a mom. You are not alone out there.

I am a mother of four, that is four of my own and have custody of two other children. My husband is disabled and I basically take care of everything and everyone.

If you are like me, you look of every bargain and shortcut when taking care of things. There is help out there we just have to dig for it. When I did not even think that I could take care of Christmas for these kids, our local churches came through along with some wonderful people in our community. My situation may not be the same as yours, but I think that two heads are better than one. If you are looking for help or just someone to understand it is always better to have someone on your side.

I am dealing with Bipolar, taking a few medicines to help keep everything on an even keel. One of my kids are grown and gone, one is in college and the other four kids are all between the ages of seven and sixteen.
My plate is full but once I realized that there were people out there to talk to, and help for my bipolar, my plate being full no longer bothers as so much.

There are all kinds of help sites out there for every situation you can imagine. Look and see what you can find or ask someone to help you find the site for the kind of help you need.
I found a wonderful site, a terrific woman that is experienced to give the advice you need, and she helps you brainstorm to solve everyday life problems.
She is a renowned speaker and author. Check this site out and let me know what you think. If you contact her and get her advice tell her that Kim in Virginia referred her... http://www.crisisbrainstorm.com

No matter how busy our days are, remember that you need to take a little time for yourself or you will not be any good to the ones you love so much.
I have taken up writing; I love poetry and have enjoyed it very much. On my website I hope to give you some info that may help you in your everyday lives.

I have overcome many obstacles and now am working on ways to get help in building a room on for the two little girls we got custody of last year.
If you have any ideas on or know of any organizations that may help in that area let me know.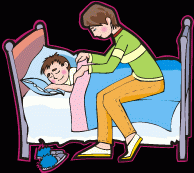 Take Time To Pray
Did you take some time out for Him today?
Did you take the time to stop and pray?
Or was your day a mad rush with no time to spare?
Or was it, you don't understand, or you simply do not care?
He gave his life for each and every soul on this earth
Can you begin to know the sacrifice, what to him we were worth?
So before you hurry to get things done this day
you should stop and take the time to pray.
Always remember that he gave his life for you and me
In return, how hard could giving our faith and love be?
Just put your trust in his everlasting love
and take the time to pray to our Lord above.
K Padgett
Copyright ©2004 K. Padgett

I have no quick answeres to any of my daily problems but I am learning to face them. Prayer I know if not for everyone, but I pray every day that the Lord will be with me and guide me in the right direction with my life.
As far as being a good mother,
I think as long as we give our children the love and attention they need and do our best... we are good moms!
Being a mother I believe is the hardest job that anyone could have. It is one job that does not come with a rule book on what is right or wrong.
Our hearts guide us through it all.

They say that men are the backbone of the world... if that is true then we can safely say that women are the heart of the world.

This is one of my favorite poems,
if you have kids then you can relate to this one;
especially the little invisible addition called I dont know...

ALL IN A MOMMY'S DAY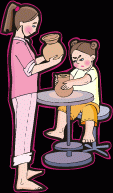 Most days its mommy fix this and mommy get that

And oh mommy the dog is chasing the cat

You have the I dont like that stuff it will hurt my tummy

But gee mommy that cake sure looks yummy.

You fold up clothes and pick up toys

And wonder whose messier, little girls or boys.

Lately your family seems larger than before

Just call him I dont Know he must have moved in from next door.

If something happens to get broke, just look for I dont know

You know he did it, the kids said he even ate the cookie dough.

The end of the days a blessing indeed

You may have enough time for a bath and a good book to read.

Dont stay up to late though; you must get your rest

Those little alarm clocks will give you till seven best.

You ask what you get out of a day that never seems to end

Well its the mommy I love you and you know mommy, you?re my best friend.

Those little hugs and kisses make it all worthwhile

And well

When it comes to I dont know...

You've just got to smile!

RAINY DAY CORNER
Make egg carton creatures
SPIDERS:
sepertate one cup from the carton. Using the point of scissors make 8 small holes
on the sides ( 4 on each side)... insert pipe cleaners into the holes to make legs... draw a face on the front and decortate body.
LADYBUGS:
Do the same but with only 6 holes (3 on each side)... put two holes near top and insert small pipe cleaners to make antennae... glue googlie eyes on and paint red&white.
DRAWING TIME:
Crayola Blackout
take a sheet of paper and color in completely with bright colors, overlap colors, use as many as you like.
now take a black crayon and color completely over all the colors.
with a popsicle stick, scratch a picture in the black layer. the bright colors will show through.
let your child tape thier picture in a window and it will make the colors even more brighter and visible.
I am also available to chat sometimes,
if you want to talk to me drop me an email
and put down your number, I will call you!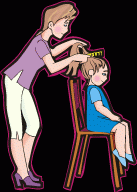 Thank you for visiting my page at Angelfire.
Please come back and visit again!
Email: chuck.kim3@verizon.net