Newsletter Archives
Now you can see all of the morning newsletters and the Extra's newsletters on one page. If you don't receive one for the day, just bookmark this page and you will never miss an issue again!







Free Sample Of Derma E Microdermabrasion Scrub
Sign up to be one of 5,000 to receive a FREE sample of our Microdermabrasion Scrub! GLOW ON, and on and on with this fine-textured crystal blend that gently buffs away dullness and smooths the appearance of fine lines, wrinkles, roughness and acne scars.







Free Amazon Gift Cards For Scanning Your Groceries!
National Consumer Panel is going mobile. The new mobile NCP takes advantage of your smart phone to scan and record the groceries you buy. This makes it even simpler to become a member of NCP and start earning rewards for something you do anyway - shop for groceries!







Fragrant Jewels - Wicked Candle & Bath Bomb Set $32.95 (Reg. $42.90) + Free Shipping
Fragrant Jewels is the #1 Jewelry In a Candle Store. They specialize in bath bombs, candles and body scrubs that not only smell good, but also contain a hidden ring AND a chance to win a ring worth $100, $1,000 or even $10,000! Their candles are made from their proprietary coconut wax blend which has a rich, creamy texture and a long cleaner burn; all hand poured in Los Angeles, California. They Also Have:
*Wicked - Bath Bomb Trio $32.95
*Wicked - 1 Bath Bomb $16.95 *Wicked - Candle $26.95
** PLUS Loads of other Candles and bath bombs in many different fragrances. And they all come with a ring inside!!







Free Womens GEM Multivitamins For Referring Friends
5 friends gets you a sample pack all the way up to 50 friends, which gets you a 3 month supply.







Hanes Free Sitewide Shipping!
No Code Needed. Offer Valid 9/20 - 9/28/2018.

50% Off Sweats for the Family! Crews, Hoodies and Pants for Men, Women and Kids! Offer Valid 9/21 - 9/26/2018

50% Off Polos for the Family! Iconic Style for Casual Friday or Weekend Activities! Offer Valid 9/21 - 9/26/2018

50% off Tees for the Family! Crewneck, V-Neck, Scoop Neck - Options Galore! Offer Valid 9/21 - 9/26/2018

Hanes Ultimate Bras Up to 50% off! Underwire & Wirefree Options in a Variety of Colors. Prices as marked. Valid 9/20 - 9/27/2018

Select Hanes Bras 3 for $30! Discount taken at checkout. Offer valid through 9/29/2018.

30% off Sleepwear! Select from Sleep and Loungewear including Pajamas, Nightgowns and Robes. Valid 9/20 - 9/29/2018









Free NightFood Bars!
Look what's in next months Daily Goodie Box - NightFood Bars! NightFood bars are specifically formulated for snacking between dinner and bed. You work hard all day and try your best to eat right...but sometimes, before bed, you have a snaccident. When you eat a NightFood bar, you've got zero reasons to feel guilty. Not a member yet? - sign up here - it's totally Free! Check out their Facebook page for giveaways too!







Food Product Testers Needed!
Jobs2Shop is accepting new members for a limited time to test brand new food products. Get in now!







Halloween Costume Giveaway
Enter FreebieKing's Halloween Costume Giveaway! One lucky reader will win a $100 Gift Card.(US, Enter Once, Expires October 15, 2018)







Free Slow Cooker Cake Mix Recipe Book
Get this Free Slow Cooker Cake Mix Recipe Book! It's filled with 16 to-die-for slow cooker cake mix recipes including Gooey Chocolate Slow Cooker Cake, Apple Pie Coffee Cake, Peach Cobbler, Pumpkin Angel Food Cake, Key Lime Cake and many more!







SO Delicious Dairy Free Scoop!
Sign up for the SO Delicious Dairy Free scoop! You'll get a welcome coupon now plus exclusive offers, recipes, news and more delivered to your inbox throughout the year.">SO Delicious Dairy Free Scoop!








Free 6 Pack of Kleenex Tissues
Get a Free 6 Pack of Kleenex Tissues from Walmart after cashback. Valid 9/18-11/15. New members only.







Kikkoman Holiday House Party
Apply to host a Kikkoman Holiday House Party. If you're selected you will receive a Free exclusive party pack that contains a Gift Card, Kikkoman T-shirts, Kikkoman Recipe Booklets and more!







YouGov Community Now Recruiting - Earn Cash & Gift Cards!
YouGov is now recruiting! Earn cash & gift cards for answering questions and short surveys. For example, on any given day, they might ask you for your opinion about your favorite brands to breaking news or what you watch on TV and you'll earn cash or gift cards (your choice) for your thoughts!







Free Bag Of Freshly Roasted Coffee + Plus $160 In Freebies!
Get a Free Bag of Freshly Roasted Coffee in your choice of French Vanilla, Caramel Vanilla, Hazelnut Cinnamon, Chocolate Truffle or chose unflavored blends in Light, Medium, Dark or Robust. The Free Gifts include: Canister & Coffee Scoop, 4 Free Travel Mugs and a Free Hamilton Beach Coffeemaker! Just pay $1.00 for Packing & Priority Mail.







Free Oligie Perfumes and Oils For Telling Friends
Share your unique link via email, Facebook or Twitter and earn FREE Oligie product for each friend who signs up..







Free Full-Size Pillsbury Samples!
Sign up for Pillsbury's FREE emails to receive up to $250 in yearly coupons, access to free product samples (quantities limited, one per member) and the easiest recipes sent right to your inbox. They give out 10,000 free samples every month! You must be a member when they release them. Sign up now so you don't miss out!







$100 Amazon Gift Card Giveaway
Enter To Win A $100 Amazon Gift Card! (US & Canada, Enter Once, Ends September 30, 2018)







1Password - 30-day Free Trial
1Password, the only password manager you should trust. Industry-leading security and award winning design. Your family's safe deposit box with a digital key.







Possible Free Stuff from True Lemon
Send an email to customercare@truecitrus.com ( mailto:customercare@truecitrus.com ) with the subject line: "True Insights Crew" to sign up for the True Citrus True Insights Crew. Every True Insights Crew member gets a True Appreciation gift, that includes one free product of your choice and other goodies.







Free Trident Vibes Sugar Free Gum Sample
You can get a free pack of Trident Vibes sugar free gum from DigiTry. Follow our link, login or register and then apply for this product.







Possible Free Freedom Foods Barley+ Toasted Muesli
This offer is for for Mom's meet ambassadors by invitation only. If you're not a member sign up here first or log in here. Mom Ambassadors selected for this opportunity will receive: Barley+ Toasted Muesli to review on your own, without a group, plus an additional sample to share with a friend or family member. You will also receive Barley+ granola bars as a thank you gift.







Free Scripture Promise Decals from Joyce Meyers Ministries
To receive your free Scripture Promise Decals, please complete and submit the form.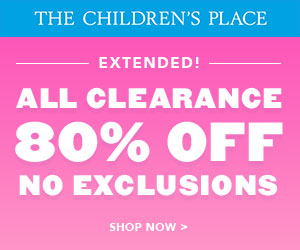 Disclaimer..All of the Free Stuff listed is free to the best of my knowledge. I list the information only and have no interest in any of the companies listed. All links were valid and working at the time they were posted. Offers can end or be removed without notice.


Your Privacy is Important to us. Your information will never be sold or shared for any reason.

Privacy Policy

Copyright 1997-2018 Sothungal's Freebies. All Rights Reserved.




www.sothungalsfreebies.com