Newsletter Archives
Now you can see all of the morning newsletters and the Extra's newsletters on one page. If you don't receive one for the day, just bookmark this page and you will never miss an issue again!







Free Elevate Coffee Sample!
For a limited time, they're giving away a free sample because they're so confident you'll love it!



Driscoll's Berry Community
Join the Driscoll's Berry Community for special offers, a birthday gift, coupons, access to sweepstakes & contests and more!



10 Pairs of Contact Lenses : Only $2.95 Shipped
Sign up to get 10 Free Pairs of Contact Lenses from Waldo. You only have to pay $2.95 to cover shipping. Waldo daily contact lenses are designed for comfort and optimum moisture. If you like them, they'll deliver lenses to you as you need them. They charge $18 per box (+ Free delivery). Modify, pause or cancel anytime, there's no commitment and it's hassle-free.



Free NitroBurn Sample
Sign up for a Free sample of NitroBurn. A fat burner and energy supplement that will last you all day without the jittery feelings or crash



Score $10 in Free Food!
Sign up with GrubHub for Free and score a $10 off $15 coupon good at your favorite restaurants! Get your favorite local food delivered to your door with GrubHub!



Betty Crocker - Free Samples, Recipes & Coupons!
Betty Crockerís FREE email delivers the best of Betty's 15,000 kitchen-tested recipes, how-tos and more - straight to your inbox! PLUS, get up to $250 per year in coupons savings and access to FREE samples (quantities limited, one per member).



Free Sample Of Pure Sweet Zero Calorie Sweetener
Fill out the form with your info to request your free sample.



Free Saffron Road Crunchy Chickpeas!
Get Saffron Road Crunchy Chickpeas FREE in next months Goodie Box! These non-GMO Project Verified, Fair Trade Certified, Gluten Free Crunchy Chickpeas are cooked to perfection and enrobed in rich dark chocolate. Not a member yet? - sign up here - itís totally Free! Check out their Facebook page for giveaways too!



Free Five Star Products
Fill out the form on Viewpoints, and if selected, they will send you the product in exchange for a review.



Rare Horizon Organic High Protein Milk Half Gallon Coupon
Grab this rare coupon and save $1.50 on one Horizon Organic High Protein Milk half gallon.



Free Vegan Superfood Bar!
Fill out the form with your info to request your free sample.



Product Testers Needed - Honey Baked Ham & More!
OneOpinion pays you Cash for completing online marketing studies & product sampling! With high-paying surveys and free sample tests, itís easy & fun to earn your first $25. They recently had a HoneyBaked Ham product test! Sign up now so you donít miss out on the next product test.



Free Sweet Tooth All Natural Gummies!
Sign up for a free sample of all-natural gummies that promote good oral health.



Surveys 2 Cash
Turn your opinions into cash with Surveys 2 Cash! Sign Up to Start Earning Today! Earn up to $100 on your first survey!



The Insiders - Free Clorox Scentiva Disinfecting Mopping Cloths
Apply for the chance to try Clorox Scentiva Disinfecting Wet Mopping Cloths for free with The Insiders! Complete the form on the linked page to apply for your chance to receive a free Clorox Package!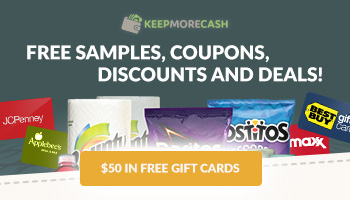 Disclaimer..All of the Free Stuff listed is free to the best of my knowledge. I list the information only and have no interest in any of the companies listed. All links were valid and working at the time they were posted. Offers can end or be removed without notice.


Your Privacy is Important to us. Your information will never be sold or shared for any reason.

Privacy Policy

Copyright 1997-2019 Sothungal's Freebies. All Rights Reserved.




www.sothungalsfreebies.com