Hard hit by the storm, this small town sat stunned by the storm for almost a year due to the fact that it is an unincorporated community. As such, there is no government to advocate for these citizens.

Thanks to the thousands of volunteers, Pearlington is coming alive again.

In August 2007, my husband and I drove through parts of Pearlington to record her come back.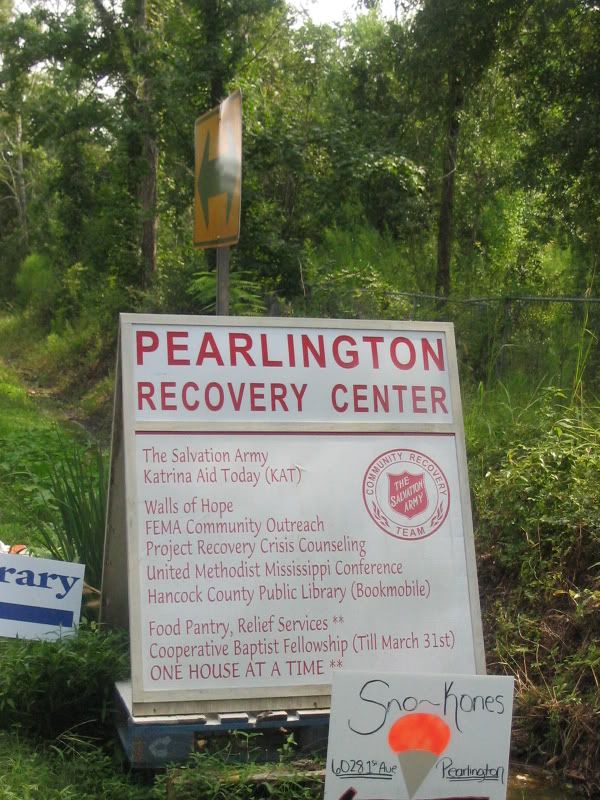 The Recovery Center is still open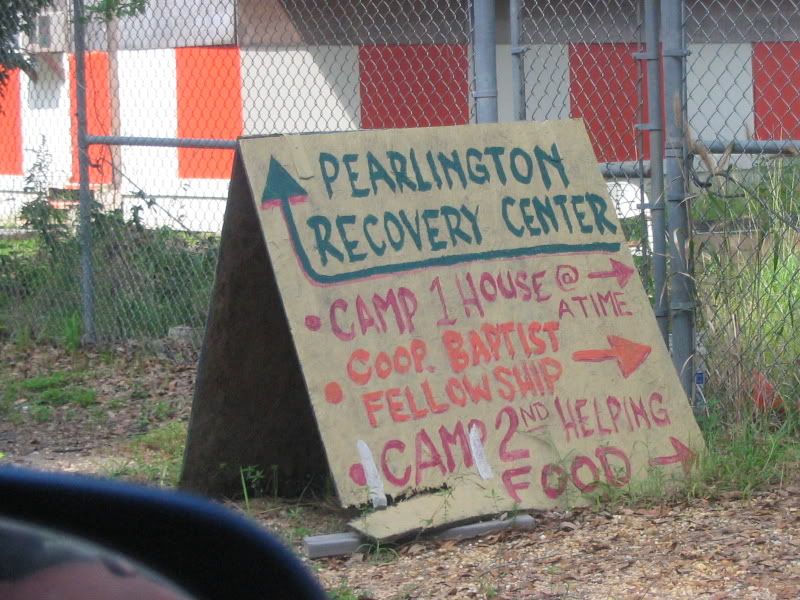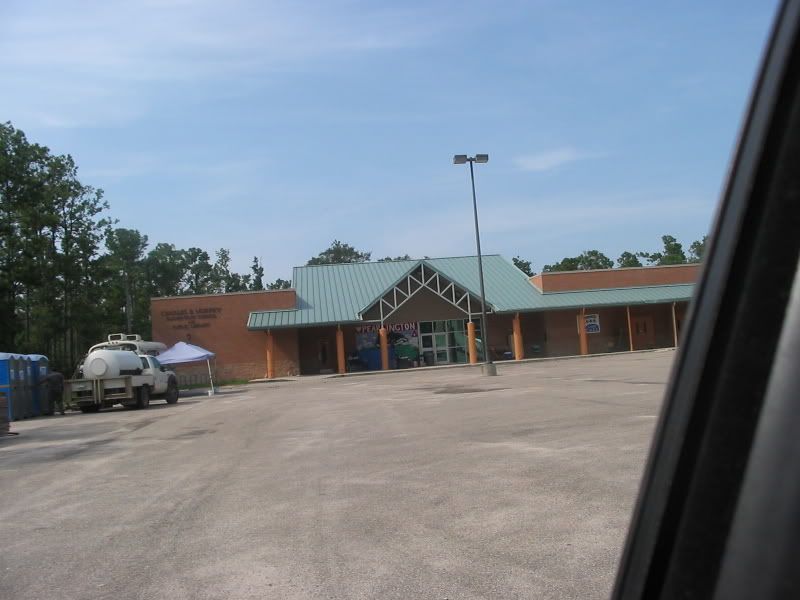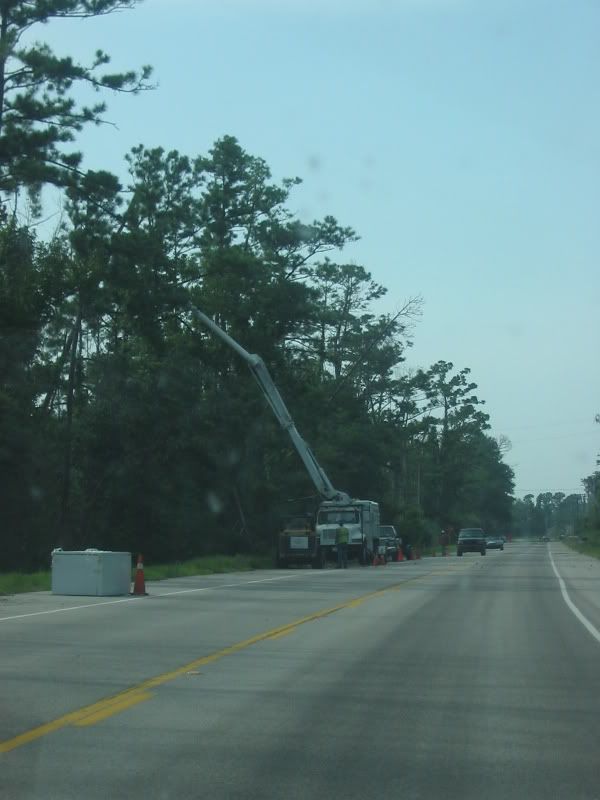 Utility lines are being reworked and strengthened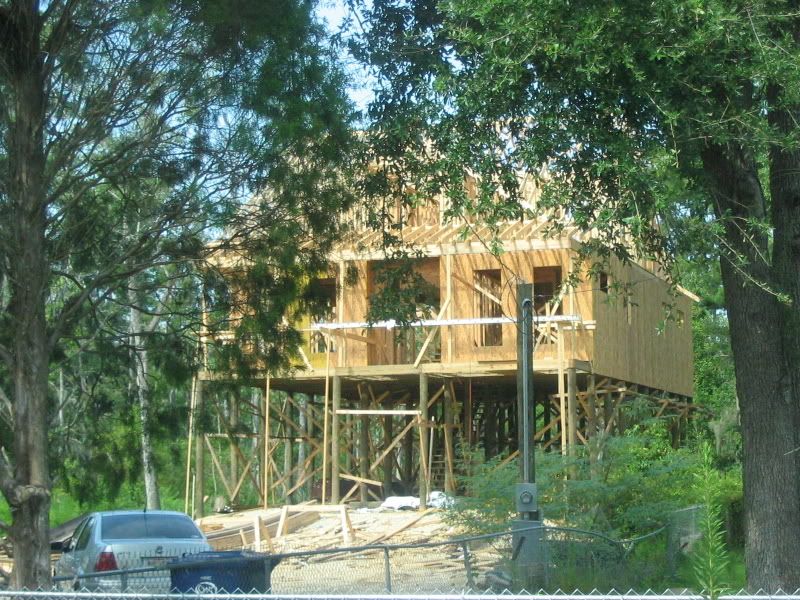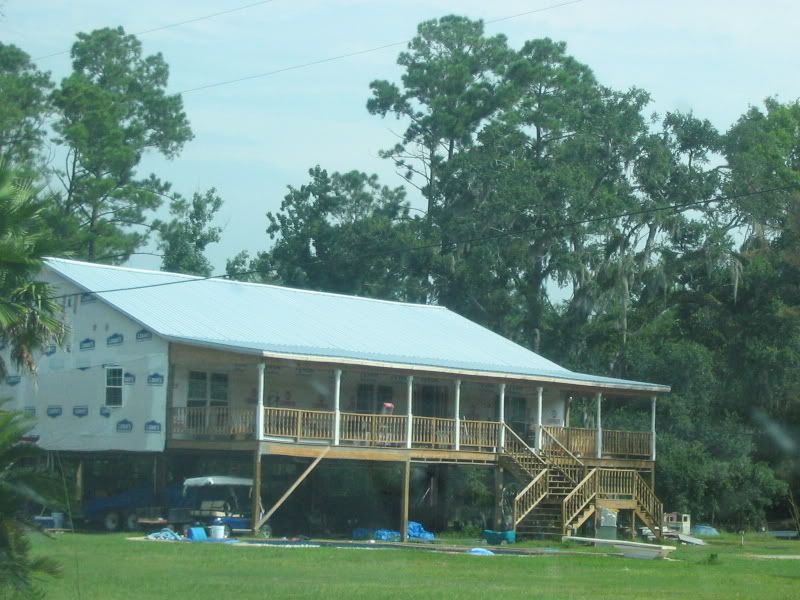 New homes are being built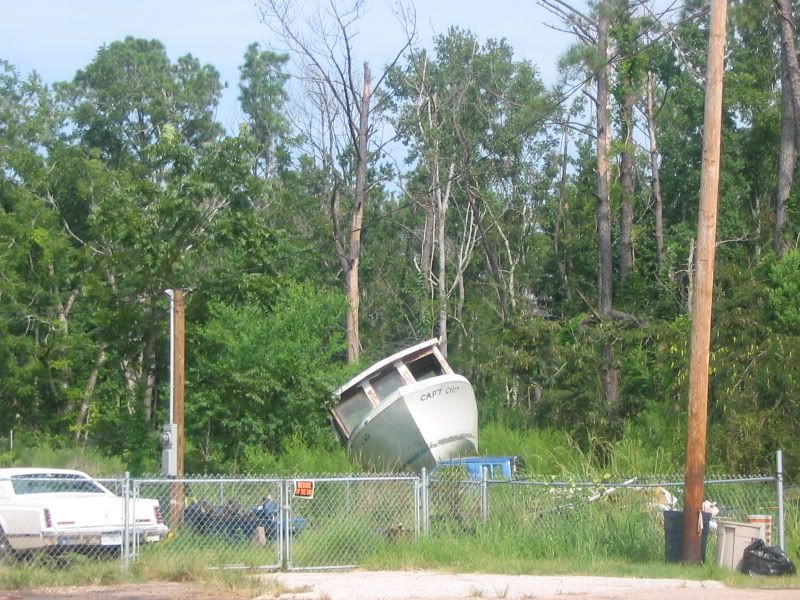 But there is still a lot of cleanup to be done.

A few miles south of Pearlington on Hwy 90 is the White Kitchen Preserve.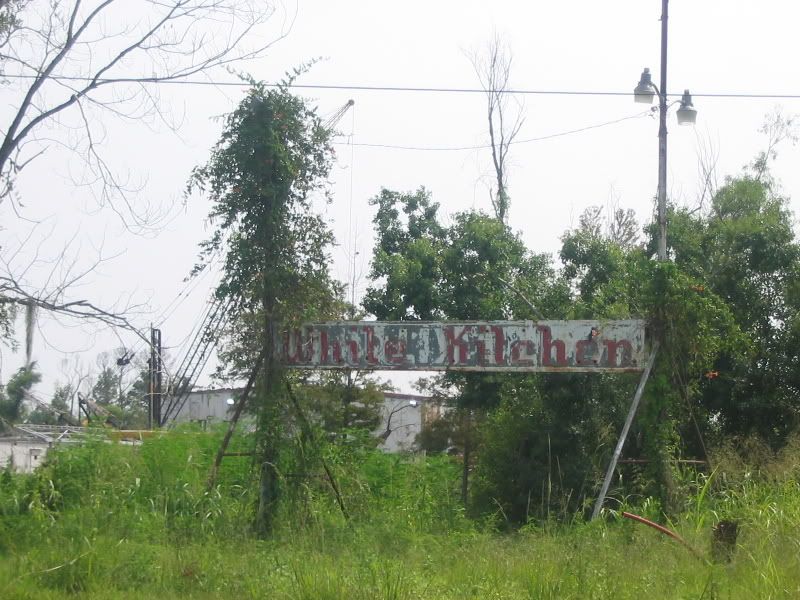 Named after a restaurant famous decades ago this sign is all that's left.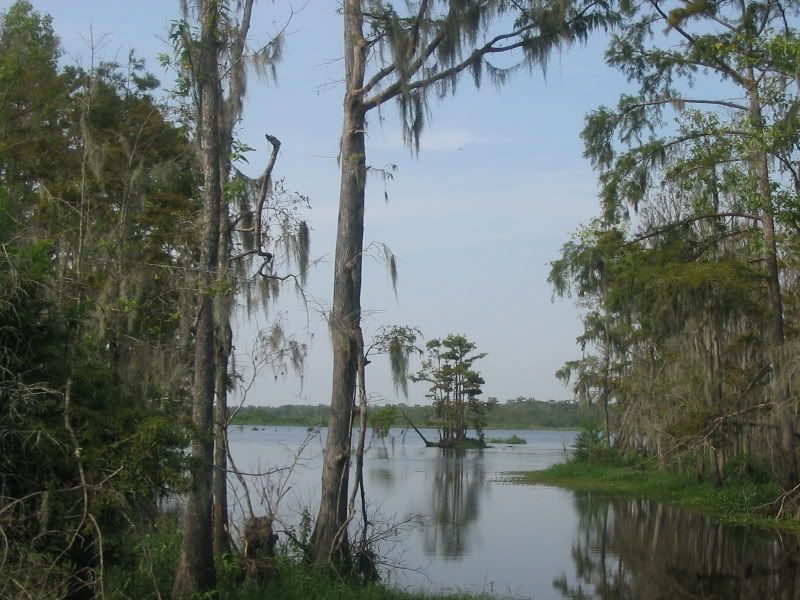 The preserve took a beating from the storm, but it's retained some of its beauty as shown from this picture, taken from Hwy. 190.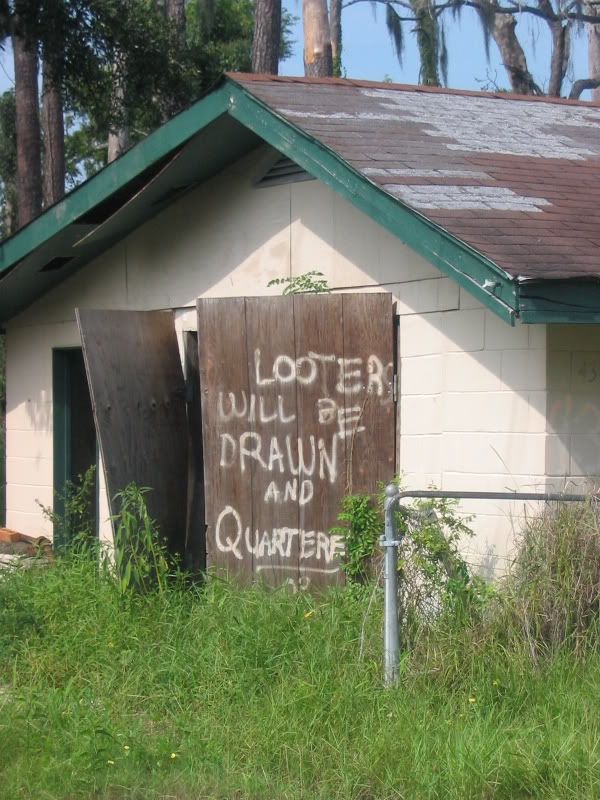 A few miles down the road we spotted this Katrina-era sign which reflects the feelings felt by those that wanted to deter the scumbag looters.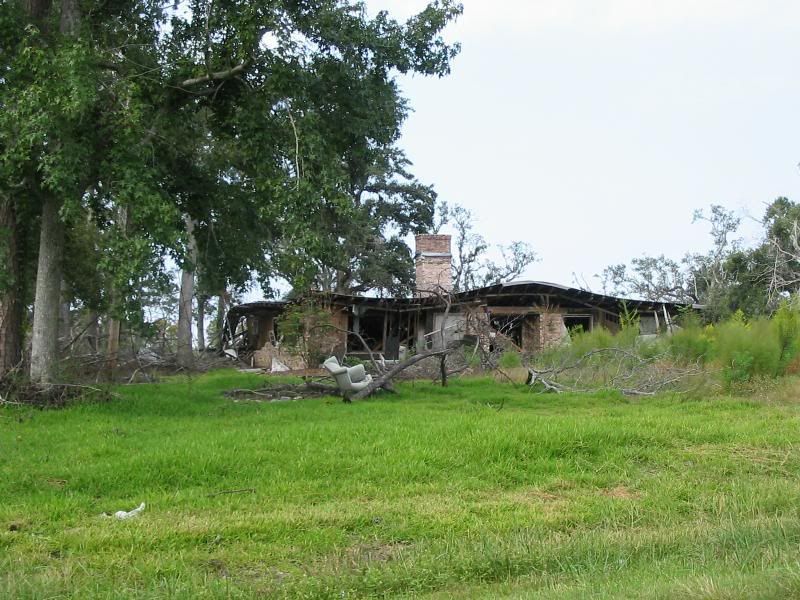 Much of the town looks like this.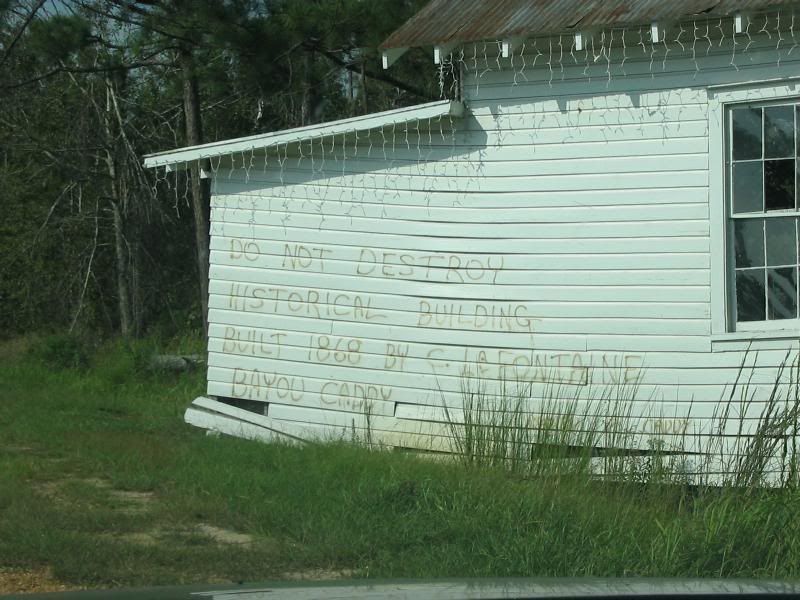 This old church, built in the late 1800s survived Katrina...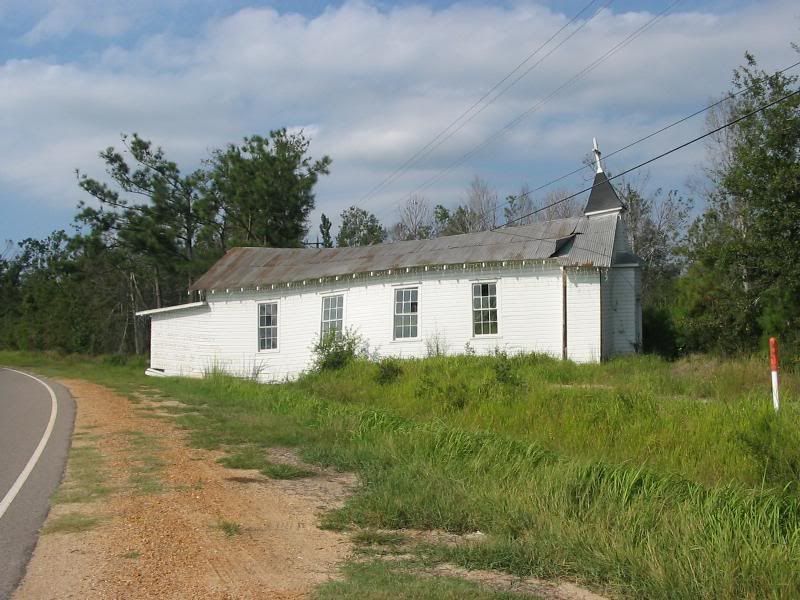 But not by much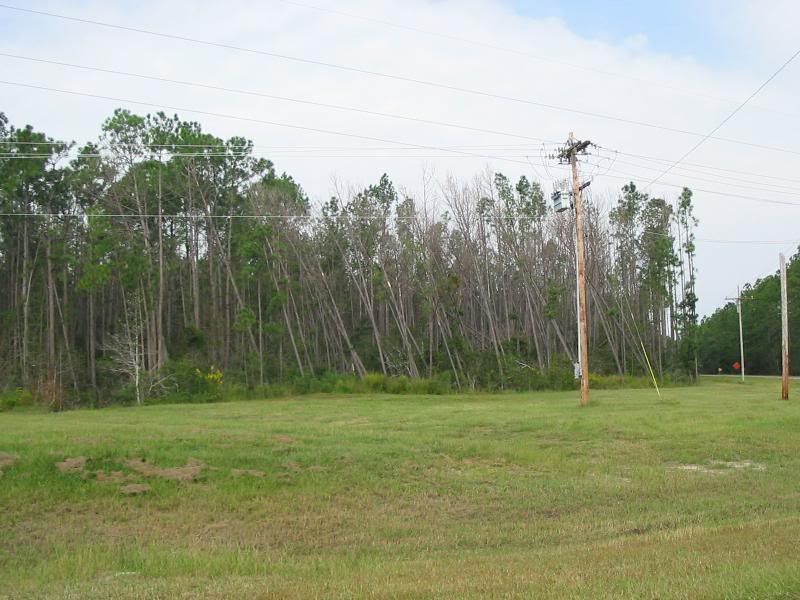 Those trees were bent by the winds. The western eyewall of Katrina went thru Pearlington.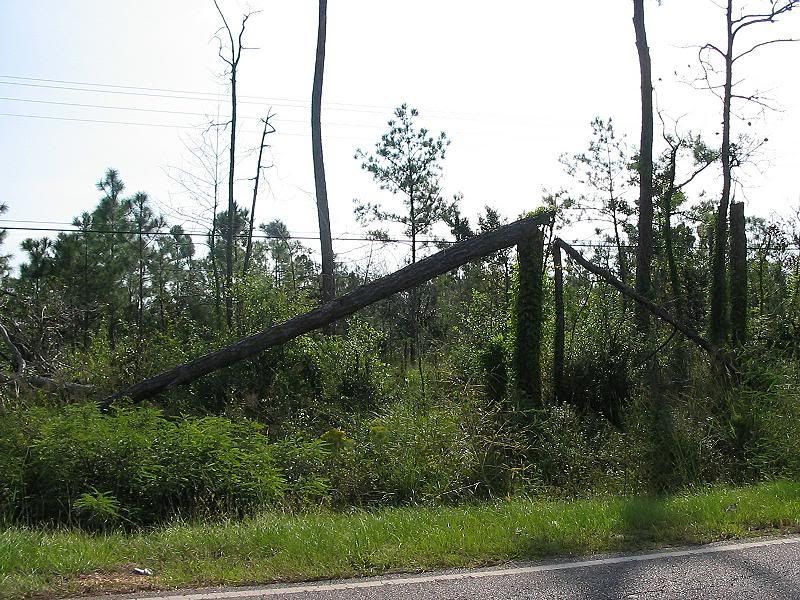 Most broken trees have kudzu or other vines growing over them.
Here's an album with plenty of Post-K Pearlington pictures.

Other Pieces of this Website
Katrina's Aftermath

A page showing Katrina's wrath in Slidell and surrounding areas.

Recovering from Katrina
This site details how we're recovering from the bitch.

Stuck on Stupid
Inspired by New Orleans Mayor C. Ray Nagin. Click here to go there

A Woman's Retreat
A place I've set up to celebrate women
A tribute to children
They grow so fast!! I've created this page to remember how sweet and pure children really are.
Need some inspiration? Go here
Writings that have inspired me and help me when I'm feeling blue
My Quit Smoking Links
Links to places I've found that have helped me "keep the quit" for over 8 years now.....
Herb/vitamin page
Information on the nutritional and medicinal uses for a variety of herbs. Links, too
My page dedicated to pets
Readings to help you deal with the grief of losing a pet and other thought provoking pet stuff
My favorite quotes
Quotes from all over about all aspects of life
email me
Thanks for stopping by.