Upcoming Dance Events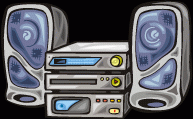 Some of the information contained here is credited to the websites of the various events, dance clubs, and dancers themselves. Thanks!

Every Monday night--West Coast Swing lessons with Wayne Stewart and Mary Leierer and East Coast Swing lessons with Jim and Mary Farthing at Venue 3130, located at 3130 West Central, just east of Zoo Boulevard. NEW FORMAT--WCS with Wayne and Mary at 7 p.m., ECS with Jim and Mary at 8. $5/night or $20/year; $2 for dancers with new or renewed $20 membership; $1 for other members until renewal or membership expiration. Go to www.danceintime.org for more information.
Tuesday nights at the Confluence Conference Center, 520 South Commerce, directly south of INTRUST Bank Arena--WCS lessons with John Colquitt and Isaiah Johnson from 7 to 9 p.m.; $5 per person per night.
November 3-4, 2017--2017 OKSSDA State Championships--Clarion Hotel, Broken Arrow, OK
November 23-26, 2017--2017 U.S. Open Swing Dance Championships--(35th anniversary!) Burbank, CA