A Creation Perspective
www.cs.unc.edu/~plaisted/ce/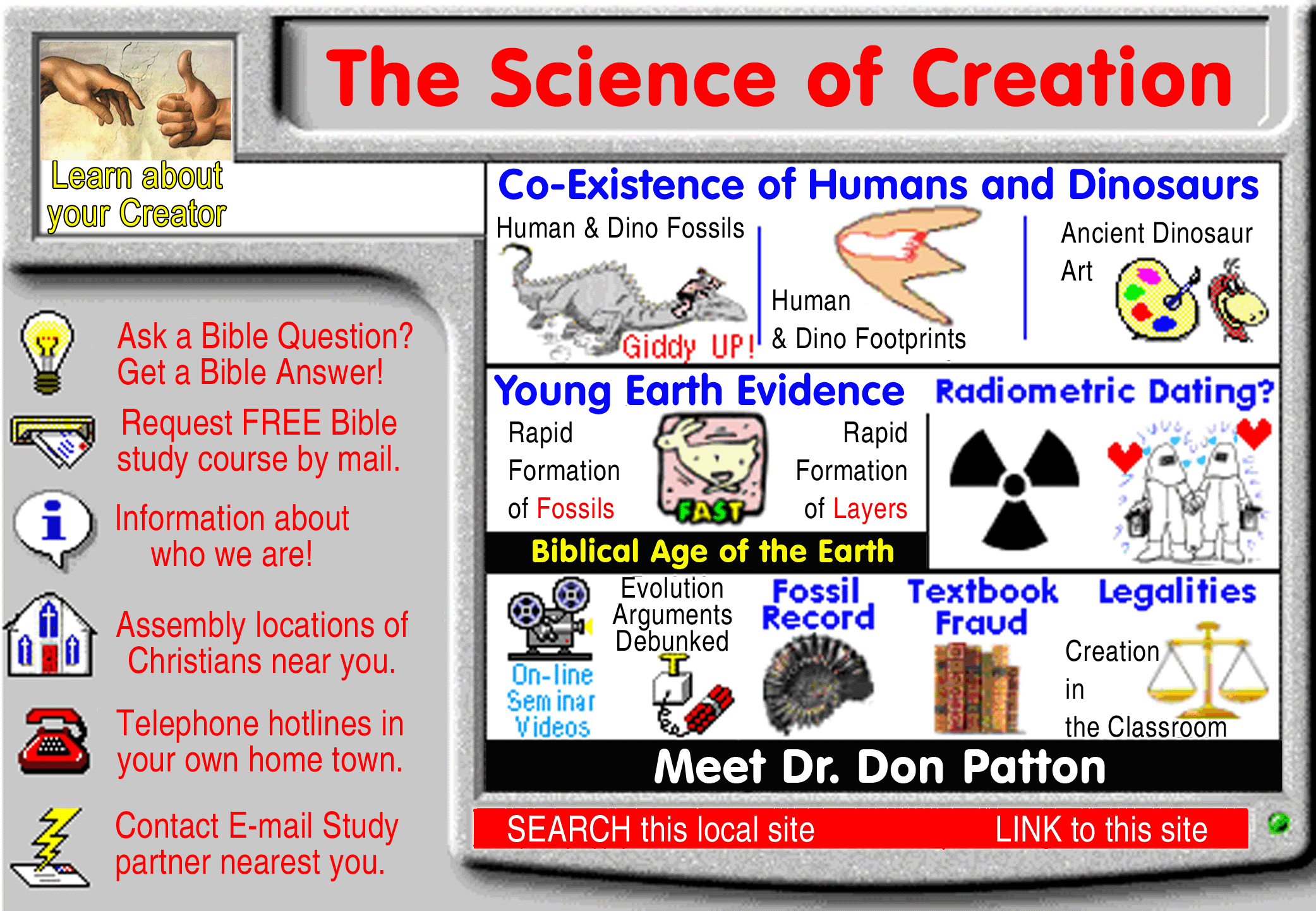 in Real Audio.
In the Beginning There Was...Information


Dr. Stephen Meyer joins Chuck Missler in reviewing some of the revealing insights from microbiology and the information sciences on the evidences of design in the origin of life.

The Divine Watchmaker
Modern Microbiology has revealed that even the simplest organisms are complex machines beyond our imagining.
Dr. Mark Eastman - Cosmos And Creator
How does the God described in the Bible fit with the nature of the God that is revealed in the physical universe?
The Creator Beyond Time and Space
As scientists begin to understand the interactions of basic forces, they discover an unending series of incredible interdependencies, delicately balanced.
The Grand Adventure
The precision found in our world has long been considered miraculous - as though the earth were purposely created to support life. Coincidence or Design?
Stretching The Heavens
Was the universe really created in six days? How do we explain galaxies whose light has traveled toward us for over 100 million years?
Dave Nutting - Evolutionary Dogma
Do scientists hold to evolutionary theory based on evidence or ideology?
James Perloff - Evolution Crumbling
How many degreed scientists criticize evolutionary theory and argue evidence for intelligent design?
Jim Perloff: The Scopes Money Trial
Was the movie/play 'Inherit the Wind' based on historical reality or on the imagination of those who wanted to promote evolution?
Dr. Russell Humphreys - Age Of The Universe
Does the geological column represent slow change through gradualism or rapid change through catastrophe?
Articles
OLD EARTH CREATIONISTS
Reasons To Believe -the ministry of Hugh Ross
God and Science - "Harmony between the Bible and Science." Founded by Richard Deem, one of RTB's Apologists.
Access Research Network - Origins site featuring the work of Phillip Johnson, Michael Behe and others promoting "Intelligent Design."
IDEA Center - Organization dedicated to promoting intelligent design theory and fostering good, spirited discussion and a better understanding over the creation-evolution issue.
Christian Apologetics - A site sponsored by Trinity College of Florida and the C. S. Lewis Fellowship with discussions from Michael Behe and other scientifically oriented apologists.
Lord, I Believe - Led by physicist Hill Roberts, "Lord, I Believe" challenges both philosophies of naturalism and religious faith to explore what rational basis exists for those systems of belief. Roberts contends that on balance there is far more basis for agreement than the typical frictions between science and faith.