The Hangout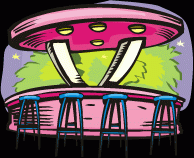 Hi and welcome to my home page.
Please sign my guest book
and check out the rest of the page.
See ya around, and thanks for visiting!!!!

~Ava~



My Favorite Web Sites
Angelfire - Free Home Pages
Pogo - Free Fun Games
Linuxinit - My brother's page
Democratic Underground- Great Liberal Democrat Site

My Favorite things about Angelfire.
Easy
Fun
Great place to hang out
Email: diva_chick_2003@hotmail.com

View My Guestbook
Sign My Guestbook