~*Harmony Herald*~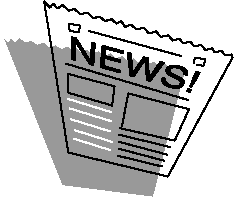 Welcome to Harmony's first ever newspaper, the Harmony Herald. I, Jessica, am the editor, and with the help of my trusty team of reporters, Jenn and Flashback, we've put together an important new element to the game. We print weekly editions of the Herald, with all sorts of interesting columns and articles for your enjoyment. So, without any further adieu, enjoy!
---
Ask Madam Cheval
Madam Cheval is the woman to talk to if you've got any sorts of horse questions. She'll answer anything to do with vet questions, training questions, or even facts. You wanna know it, she'll tell you! All letters must start with Dear Madam Cheval. Please do not sign your real name, give a code name or fake one so other members can not figure out who sent the question! If you have any questions for Madam Cheval, please email her at flashback_kim@hotmail.com.
Q: How can I keep my horse safe from being stolen?
A: Thousands of horses are stolen each year, fortunately there is a lot you can do to make sure you and your horse are not victims. Here are some tips to help you prevent theft and help you in the case that your horse is stolen
Maintain updated records of your horse. Create folders for each horse you own. In these folders, keep:
~Updated pictures - Update the photos with age and season. Make sure the horse fills up the whole photo frame. Take a photo of what your horse looks like muddy. Also, take a photo of a family member with the horse so you have even more proof that the horse is yours if it is stolen.
~Important legal documents - Include the bill of sale, Coggins and ID registrations. Contact list with important phone numbers - Write down the names and phone numbers of your insurance company, veterinarian and the police in your city, county and surrounding areas. If your horse is stolen, you may become nervous and flustered and forget numbers you normally know by heart
Consider using alarm systems. Motion-sensitive lights, fence alarms and gate padlocks can deter or slow down a thief. Noisy animals such as peacocks, geese and some dogs are also effective deterrents.
Inform your neighbours. Tell your neighbours that people are stealing horses so they know to be on the lookout. Leave your contact and horse information with all of your neighbours when you go out of town.
Mark your horse. Consider marking your horse with a freeze brand, microchip, tattoo, hoof brand or other method. This will also help you identify your horse in the event of a natural disaster.
Know your horse's patterns. Why do they keep standing by one section of the fence? Is it because someone is giving them treats? Pay attention to your horse's behaviour.
Rethink your trailer location. Move your trailer away from your horses and lock the wheels. Sometimes thieves drive up to a pasture, hook their truck up to the horse's trailer and lead the horse into the trailer.
---
Classfieds
Are you looking to sell a horse? Wanting to buy a horse? Having a sale at your store? Wanting to get some publicity for your stud? Then you've come to the right place! By emailing Jessica at amazing_grace06@hotmail.com you'll have your ad up for an entire week! The cost is $100 per ad, per week. There are a few rules to using the ads. You cannot have more than 2 ads per week. You can only advertise your stud if he has gained a significant amount of points (50+), won new awards, or has had a change in fee. You can only spotlight one stud every other week! If you're selling a horse, please include similar info to what is asked on the sell your horse board. All classified ads must be emailed to me, but if you're answering an ad, please post for the member on the Classifieds Board. Any questions? Email me!
Harmony Tack Sale! 10% off all tack and equipment at Harmony Tack Store. Hurry on down- this sale lasts one week only!
Harmony Acres is offering an outstanding breeding deal! Kim will breed any two of her horses for you and then sell you the foal at a decent price. If interested, please contact Harmony Acres