Long lost sketches from Rome
Now Playing: good old fashioned silence
Topic: My Art
Recently, I came across a long lost sketchbook from the year I spent in Rome (September 1984 through July of 1985). In them were some rather unfinished sketches, not my best, but nonethelsss have a nice quality to them. Just fresh, raw documentation. They were in a small spiral bound sketchbook that I bought one saturday when I was walking around the city. All the sketches were from this single day-long walk, stopping at points to document and spend time in various plazas and spaces. It was such a pleasure to see them again. They brought up long forgotten memories of that wonderful time I spent during my Junior year abroad.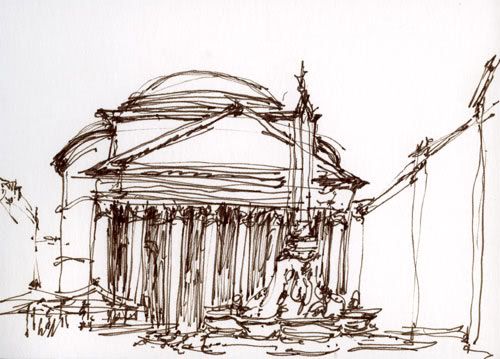 Piazza del Pantheon
, Brendan Miggins, 1985.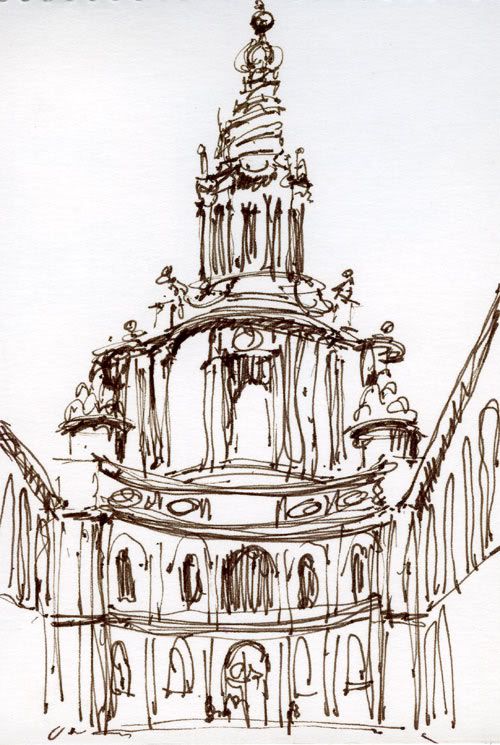 San Ivo
, Brendan Miggins, 1985.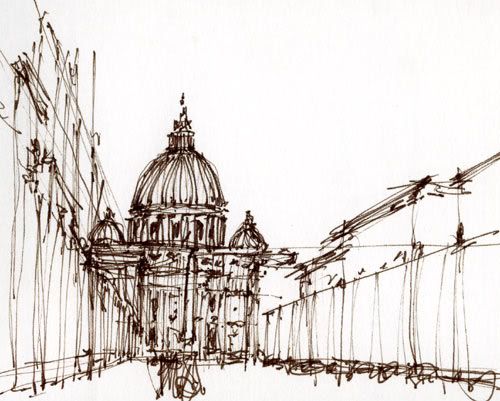 Roman Church and Piazza
(I forgot!), Brendan Miggins, 1985.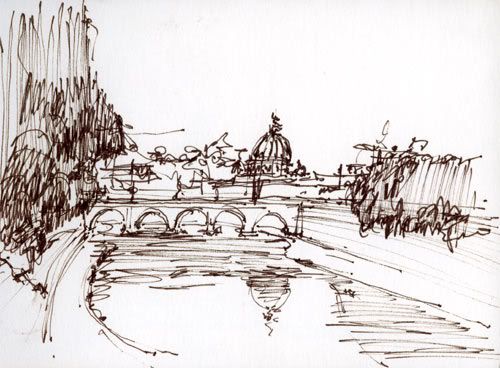 The River Tiber looking toward the Vatican
, Brendan Miggins, 1985.