My First Entry
Mood:
energetic
Topic: My Art
I hereby christen
MIGGSART
, a blog about my life and my art.
I will be posting examples of my artwork here as I create them, along with commentary, descriptions, and background on each piece. And, for those interested, I will also be including written entries about my thoughts, my life, my family, and my friends.
For now I will share with you a recent experimental image that I did while playing around in Photoshop. I call it, "Liquid Jest". It's actually a highly modified, liquified picture of
me
when I was living in Albuquerque, New Mexico.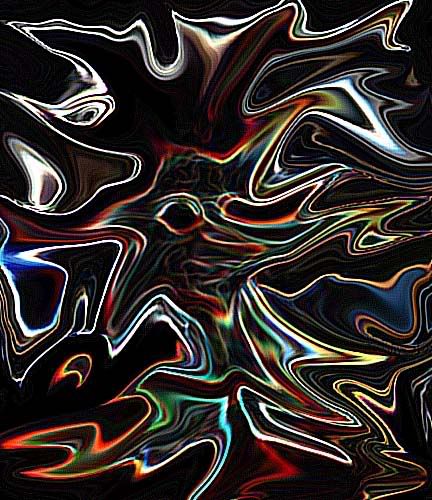 Liquid Jest
, Brendan Miggins, 2004.